Water Damage Restoration Firm in Northwest Ohio Offers 24-Hour Water Damage, Smoke, Fire and Mold Repairs
Blog
»
2017
»
January
»
Water Damage Restoration Firm in Northwest Ohio Offers 24-Hour Water Damage, Smoke, Fire and Mold Repairs
If you come home from work, only to be greeted by fire trucks rolling up their hoses outside your house, get ready for an experience that, at its best, will be stressful. At its worse, a fire or water damage event in your home can be devastating. You may need a 24-hour service company if your issue involves water damage. Restoration will be next. It may take weeks or even months to get through the process.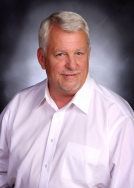 Enter Service Team of Professionals ("STOP"). STOP is a full-service property damage restoration company that serves Northwest, Ohio. Owner, Howie Magers is a New Riegel local with many years experience in the construction business. A few years ago, the Northwest Ohio area seemed to be lacking a high-service, customer-focused, fire and water damage restoration company. After lots of research, Howie teamed up with STOP based on their incredible track record of customer care and dedicated franchisees.
Two of the keys to a smooth claim where most water and fire damage is covered by insurance is in properly training employees, and having an understanding of insurance company protocols. "Knowing how to communicate with insurance companies puts a property owner and their contractor in the best way to end with a win-win for everyone' says Howie Magers. This is where STOP shines. STOP plans each job carefully and keeps communication tight with homeowners and insurance companies. This creates a win, win outcome that serves everybody.
Service Team of Professionals is a national franchise that has been decades in the professional restoration industry. "This has been a very beneficial decision" Howie remarks regarding his move to join the STOP team. "I've know how to fix houses for years. But there was so much about the restoration industry I didn't even know I needed help with - all in making it possible for me to deliver excellent service to my customers that have had a water damage, smoke, fire or mold damage issue.
A great service provider with professionalism will reduce your stress. To fix your house, STOP uses top notch equipment and industry standards, guiding each job to completion. A flooded house is no fun at all. So it is important to use the fastest method of drying to limit water damage. The house can then be cleaned and repaired quickly. Our planning and scheduling systems can put a customer back into their house or office quickly... and back into their normal lifestyle and routine.
If you are faced with an unfortunate household disaster such as water damage, call on Howie Magers and STOP of Northwest Ohio. STOP is ready 24 hours per day, 7 days per week. Howie and his team look forward to reducing your stress, and getting your water damage, fire damage, smoke or mold remediation project completed smoothly.
Posted By
STOP
Categories:
More Posts Like This
Service Team of Professionals ("STOP") believes in giving back to local and world-wide communities. As a provider of water damage service, STOP deals with dirty ...

Read More

Service Team of Professionals (STOP) Offers Franchise Fee Giveaway for Veterans Service Team of Professionals Is Proud to Provide Opportunities for United ...

Read More

In a feature article by Franchising.com , STOP CEO Brian Clark expressed his excitement about the future of the company. After being recognized by Franchise ...

Read More