Call Early – STOP the Water Damage!
A flood in your home from a broken pipe or leaking water supply line, for example, is stressful. Property disasters, big and small, are guaranteed to happen at the most inopportune time because we don't make it a habit to allow time for emergency disasters to occur – how would we?! Having Service Team of Professionals (STOP) on speed dial to "take over the problem" is important. STOP Metrowest specializes in water damage restoration and applied structural drying.
Minimize Water Damage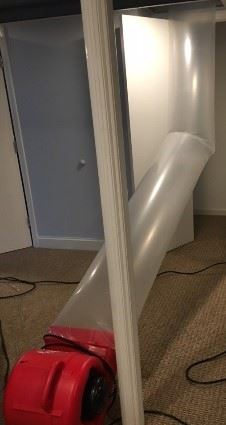 Finding and stopping the source of water damage as quickly as possible is critical to minimize further damage and costly repairs. If the source is not found and stopped, the damage will likely recur again and again. A helpful water damage restoration company like STOP Metrowest will assess for current and previous water damage patterns and recommend either a solution or a more in-depth assessment by a specialist.
The next important step - remove the water. Water quickly damages flooring, especially wood, carpet, and vinyl. The longer the water sits, the more likely is it to be absorbed by floors, walls and baseboards, furniture, and other porous items.
Water extraction is followed by professional drying. Drying is more than aiming a few fans! Industrial strength dehumidifiers and hi-velocity fans are strategically placed based on moisture content levels in the area and materials. Relative humidity, moisture content and other metrics are monitored using technology such as a thermal imaging monitor. These metrics guide the drying process to ensure the best progress is made.
Other mitigation work may be necessary such as cutting walls up 1' to 4' or ducting warm air behind the wall or ceiling/floor cavity. Carpets may need to be dried from below. Hardwood floors present a unique challenge to dry at a rate that does not further damage the flooring. Cupping and crowning are common but buckling is not (see Wood Floor Water Damage and Repair).
Prevent Microbial Growth
Microbial growth, such as mold, can begin to grow within 24 to 48 hours in the right conditions. Expert water damage mitigation must begin quickly to help prevent ideal growing conditions for mold.
Call STOP Metrowest
STOP Metrowest is a Veteran and Nurse owned company with years of experience handling stressful events with 24/7 emergency response. STOP specializes in safely extracting the water and drying using the most current and rigorous science and technology. We are an IICRC Certified Firm - safe, quality, and compassionate service is our priority!
Enter STOP Metrowest (508-753-3780) in your emergency contact list today!
Posted By
Service Team of Professionals Boston Metrowest
Categories:
More Posts Like This
Holiday clean up can be especially stressful for household drains and local wastewater systems because of the strain of what is being put down the drain while ...

Read More

Chronic obstructive pulmonary disease (COPD), although often preventable, is the third leading cause of death by disease in the U.S. according to the American ...

Read More

Are you aware of the causes of commercial water damage? You may not realize this, but commercial water damage is far more complex than residential water damage. ...

Read More
Part of the Authority Brands Family