About Us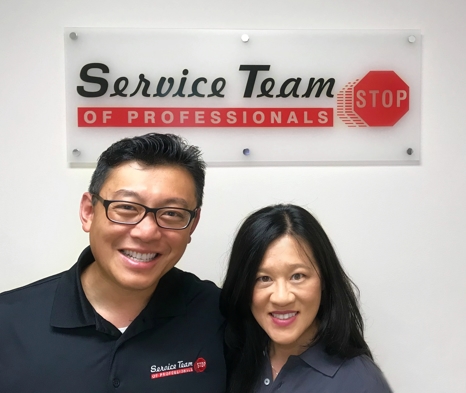 Owners Mike & Agnes Huang
Mike and Agnes met in college while attending UC Irvine. Subsequently, they both obtained their MBA's from USC while working full-time. Mike has an extensive background in improving customer experience through products and services. Agnes has extensive experience in working with people and organizations.
They enjoy spending time with their three children and have a passion for helping people in Fullerton, Orange County and across the San Gabriel Valley.
We have been serving residents and businesses in the region since June 2019
We have a 5-Star Rating on YELP
We are Highly-Rated on Google
We provide comprehensive restoration & deep cleaning services
Striving for Exceptional Customer Service
At STOP Restoration Services of Fullerton CA, our goal is always to put your needs first. There can be complexities involved in the restoration process such as working with insurance companies and planning out the project. To minimize the stress and difficulty of these challenges, our team will communicate extensively with your insurance company so that you can focus on getting back on your feet.
We believe in the importance of not just resolving your present dilemma, but of educating you on how to prevent problems in the future and make your home or business a safe, healthier, and cleaner environment.
Are you ready to get started? Call (714) 970-4497 today or contact us online.
Learn More About Us