STOP Restoration Greenville North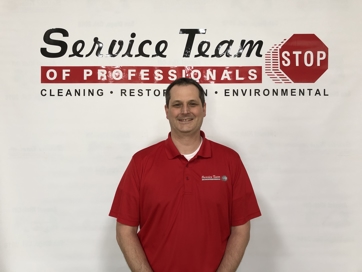 Brad Lambrecht is a native of Greenville County growing up in Taylors. He currently resides in Greer, SC with his family. Brad has been married to his wife, Tonya, for 23 years. They have two sons: Peyton and Drew. They also have three dogs that keep them busy: Dixie, Mary Mac, and Calhoun. In his free time, Brad enjoys volunteering, spending time outdoors, duck hunting with his sons, spending time with friends and family, and watching his Clemson Tigers play.
Brad has a diverse background from financial services to industrial and commercial cleaning. He started out in 1992 as a cleaner, and in 1997 went on to manage cleaning for malls, office buildings and manufacturing facilities throughout North and South Carolina. After spending the last decade in financial services, Brad has returned to his roots, joining STOP Restoration to bring exemplary service and peace of mind to his clients.
Are you ready to get started? Call (864) 732-1651 today or contact us online.