Las Vegas, NV - Finding a Restoration Company | Home Restoration News
About Us
»
Blog
»
2020
»
May
»
Las Vegas, NV - Finding a Restoration Company | Home Restoration News
Are you looking for a reliable home restoration company?
Make sure you know what aspects to consider when looking for a restoration service.
Whether your home is affected by fire, water, or mere smoke, there's no choice but to seek home restoration services, regardless of the costs associated with it. After all, your home is where you feel comfortable and relaxed.
Given the damage caused by water and fire, it makes sense to go for an experienced and reputable home restoration company. When finding a restoration company, be sure to look for the following factors:
License and Insurance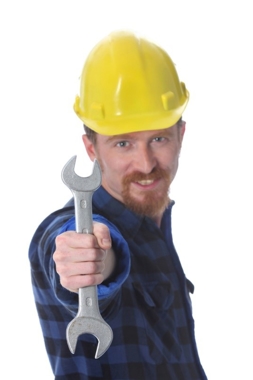 Before anything else, make sure that the company you select has the license to deliver home restoration services in the state you're located in. More importantly, they must carry liability insurance so that you're covered if something goes wrong while the technicians work at your home.
On top of that, the technicians who visit your home to render the service must also have the necessary certifications such as that issued by the Institute of Inspection Cleaning and Restoration Certification (IICRC).
A reputable home restoration services will be proud to disclose this information upon request.
Responsiveness
The effectiveness of any home restoration service depends on how responsive they prove to be when emergencies arise. When water floods your rooms due to an internal fault, the last thing you'd want is to repeatedly call and wait for the technician. Incidents like these as well as those involving fires are highly unpredictable.
Therefore, you will need to see whether the company is available 24/7 on all days of the week. You must possess multiple options to contact the company so that you're immediately connected to the response team. More importantly, choose a restoration company that's located nearby as it's more likely to respond to emergencies on time than the distant ones.
Look for Specialized Companies
Treating fire damages is very different than restoring water damages. While there are a few versatile companies that specialize in restoring all types of damage, many local firms specialize in certain areas only. If that's true for your locality, you need to have a good grasp of the type of damage caused and look for a company that primarily serves to address that. They should possess the necessary tools to offer the best possible service.
Rely on Reviews and References
Oftentimes, homeowners find themselves helpless when unreliable repair services fail to turn up after a fire, water or weather-related hazard. To make sure you don't face a similar situation, seek references from your friends and neighbors who've had experience with home restoration companies in the past. You may also check online reviews on third-party websites about companies in your locality before making a decision.
If your Las Vegas home has been damaged for some reason, contact the Service Team of Professionals (STOP) today. (702) 803-3094
Posted By
STOP Las Vegas
Categories:
More Posts Like This
Fire incidents are among the most detrimental workplace hazards and can cost companies hundreds of thousands of dollars' worth of damage. Fire-related accidents ...

Read More

Do you know the signs of a hidden water leak in your bathroom? Let's discuss them. Bathroom leaks are quite common. An obvious bathroom leak may not be a ...

Read More

Water damage should never be taken lightly. When water accumulates in your home, it can not only harm your personal belongings but also affect your health. Here ...

Read More
Part of the Authority Brands Family