Taking the Fear Out of Mold Cleanup
When mold is discovered within a home or building, many contractors will put fear into the managing party by mentioning they have a MOLD problem and that the problem area needs to be remediated and cleaned up through a numbers of steps. This may be true in many cases, however, not true for every case. The EPA guide on Mold Remediation states if the moldy area is less than 10 square feet then it can be treated as a water problem. If over 10 square feet then the EPA recommends the managing party hire a professional service provider to take care of the remediation and cleanup problem.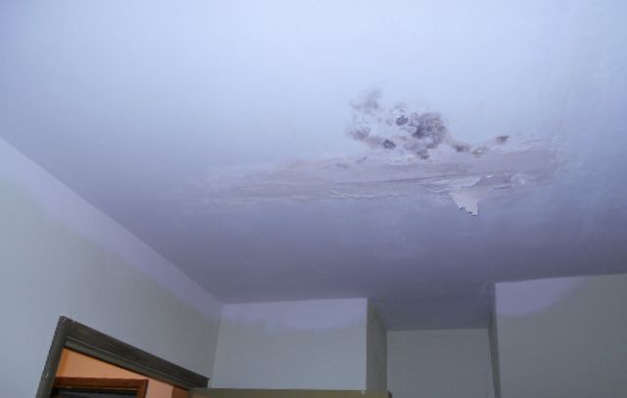 What is the savings when mold is found to be less than 10 square feet versus over 10 square feet? If under 10 square feet, the contractor does not have to put up a full containment, do a full detail remediation cleaning, run an air scudder, and pass a mold test performed by a third party Industrial Hygienist. By not having to do all these steps in the small mold areas, the managing party could save $1500 to $2500. It is important to inspect our homes or buildings often for water damage and other problems so any mold concerns found will remain small.
Why do we have molds and can they be bad? The quick answer is that molds are part of the natural environment and yes, they can be harmful. The long answer is that outdoors, molds play a part in nature by breaking down dead organic matter such as fallen leaves, cut grass, and dead trees. However, indoors mold growth is not a good thing and should be avoided. Molds can be found almost anywhere; they can grow on virtually any organic substance. There are molds that can grow on wood, paper, carpet, foods, and insulation. Molds can create a number of health risks, for example producing allergens that can trigger allergic reactions or even asthma attacks in people allergic to mold. These reactions can include hay fever-type symptoms such as sneezing, runny nose, red eyes, skin rash, and in rare cases can be life threatening.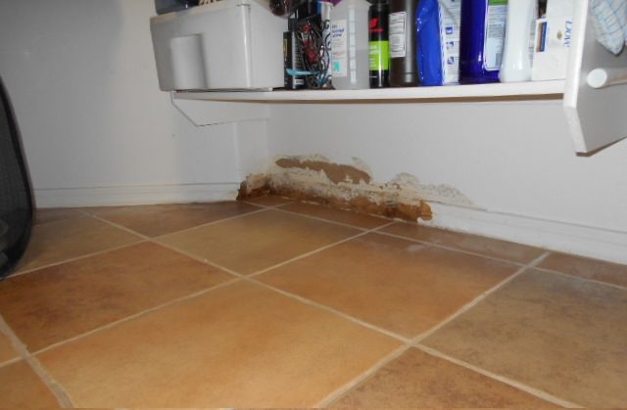 As mentioned before, molds can be found almost anywhere, as long as moisture and oxygen are present. Mold growth can start within 48 hours. If molds are found growing in a home or building, check to find where the water damage is coming from. In most cases, a plumbing leak is the cause of the problem. In these situations a licensed plumber may have to be called to fix the water leak. To correct the water damage and remove the mold a professional restoration company such as Service Team of Professionals (STOP) should be called in to assess the water and mold damage, remediate the problem, and restore the home or building back to its pre-damage state. See the pictures with this blog to see mold damage that is less than 10 square feet.
When disaster strikes, count on Service Team of Professionals to provide quality disaster cleaning and repair, including 24-hour emergency service. Call on STOP, 480-818-1440, for water, smoke, fire, wind, bio-hazard, vandalism and other damage repair services.
Posted By
STOP Restoration of Mesa
Categories:
More Posts Like This
Are you aware of the health effects of poor indoor air quality? Let's find out. After a tiring day at work, nothing seems more pleasurable than returning home ...

Read More

Are you aware of the different types of water damage? Let's find out. Numerous homeowners experience water damage daily. When faced with water damage, the best ...

Read More

Are you aware of the different types of mold? Let's find them out. If you have experienced mold damage in your home, you can understand what a nuisance it is. ...

Read More
Part of the Authority Brands Family