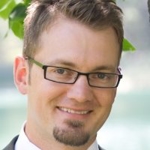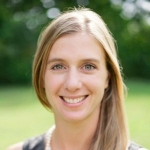 Company Background
The San Francisco Service Team of Professionals is a family owned and operated business dedicated to helping people get through unforeseen circumstances.
When the company's owner, Nick Lyon, was expecting his first child, he and his wife Chelsea learned first-hand how traumatic and disruptive the restoration process can be. Their San Francisco home was showing its age and they began to notice mold growing around the windows and lead paint chipping off of the interior trim. As first time parents they were understandably concerned for the health of their new baby. Nick, having suffered from allergies his whole life, was determined to improve the air quality and remove all health hazards from their home. However, the process they went through to prepare their home for their child left them frustrated, and ultimately the pace and quality of work was not what either of them had expected.
Nick began his own restoration contracting company with a mission to provide high quality restoration services with honesty, integrity and skill. He believes that taking care of his customers is top priority and appreciates their need for information and assurance. He knows that property restoration can only be done well with proper knowledge, expertise and most importantly, pride in workmanship. Nick aligned his company with the industry's leading franchise organization, the Service Team of Professionals. Backed by the best technical advisors and business consultants available in the country, the San Francisco Bay Area Service Team of Professionals has a winning combination that assures every customer unsurpassed professionalism and service that's second to none!
Core Values and Beliefs
We believe that our customer's happiness and comfort is our first priority. We always respect their time and property and include them in all decisions throughout the restoration process. We integrate the needs of our customer – whether home owner, property manager or insurance professional – in all that we do.
Quality As A Requirement
Collaborative Based Culture
Ethical Business Practices
Community Involvement
Respect For The Environment
We specialize in handling the complexities of disaster situations. Our management and field staff are trained professionals, thorough and efficient, dedicated to delivering satisfaction to property owners and insurance companies alike.
As part of the Service Team of Professionals (The National Team of Property Restoration), we have on-call support from our own nationwide staff of restoration experts. This teamwork assures our customers of up-to-date technology and professionalism second to none.
Our Technicians
STOP San Francisco employs carefully screened, clean, professional and uniformed technicians on every job! Additionally we have many part time technicians that are called as needed. We also have a long list of approved subcontractors. We are always recruiting and screening for employees and subcontractors so that we can maintain a strong team to serve our customers.
Service Area
STOP Restoration San Francisco services cities in San Francisco and San Mateo counties. We guarantee 30-90 minute response times.
Certifications and Associations
San Francisco Service Team of Professionals is a fully insured and bonded general contractor, licensed by the California Contractors State License Board (CSLB).
We are EPA Lead Safe and are IICRC certified. Our team members participate in ongoing training.