About STOP Restoration Springfield
Home Damage Restoration Services in Springfield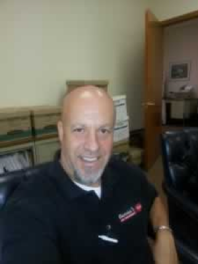 Chris Mazza has 30 years of customer service experience with various corporations, as well as personally serving clients as a business owner the past 7+ years.
STOP Restoration is a licensed and IICRC certified full-service property restoration company. We provide 24 hr emergency response for mitigation of fire, water, smoke, mold, storm damage, vandalism, and any other catastrophe that may affect your personal or commercial property.
We are dedicated to YOU (our customers) by alleviating the stress and trauma of an unforeseen circumstance. When you hire us you'll get HONEST, PROFESSIONAL, FRIENDLY, and EMPATHETIC service.
As a "full-service" restoration company, we are pleased to offer "hands on" experience from initial cleanup to complete reconstruction. Our clients experience "one on one" personal service. We have an experienced team that is committed to restoring your property with as little disruption and hassle as possible. We're happy to serve YOU where or when disaster may strike.
Are you ready to get started? Call (417) 228-2505 today or contact us online.