STOP FIRE DAMAGE RESTORATION SERVICE
Serving Chicago Metro / Chicagoland Area: Naperville, Aurora, Plainfield, Wheaton, Downers Grove, Bolingbrook, IL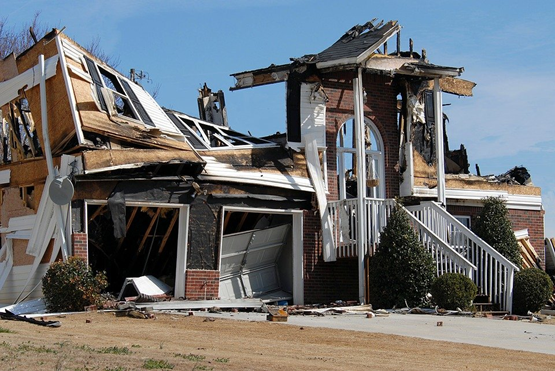 Property fire is an undeniably devastating incident that can leave the owner of the property traumatized and helpless. However, the aftermath of a fire and the secondary damage that it causes has its own lasting impact. If you're not quick to act, soot and smoke from a fire can continue to cause further damage to your beloved property.
This is where STOP Restoration of Chicago West can help you!
We are the expert fire damage restoration company that you need!
If your home or commercial property has suffered from fire damage, then you need to call us right away. We will work quickly and efficiently to restore your property to its former glory. We will make sure to take care of everything for you. This way, you can rest easy and resume your everyday tasks.
WHY SERVICE TEAM OF PROFESSIONALS
We have helped countless families and property owners just like you! We always make sure to listen to our customers and exceed their expectations.
We reach the scene of the fire as promptly as possible to assess the damage. We create a seamless, systematic, and foolproof fire damage restoration plan. This allows us to work swiftly and restore your property to its pre-loss condition.
We also file your insurance claim and work with your adjuster to save your time!
HERE'S A GLIMPSE OF WHAT WE OFFER TO OUR CUSTOMERS:
Exceptional experience of over 40 years as leaders in the restoration industry
24/7 availability and incredible response time
Top-tier service with highly-qualified and certified team members
Quick, efficient, and non-disruptive work
Prompt, honest, and clear communication
Peace of mind!
STOPS FIRE DAMAGE RESTORATION PROCESS
At STOP, our seasoned team knows how to deal with property damage caused by a fire. We use our expert knowledge, incomparable experience, and industry-grade equipment and tools to clean and restore your property.
We remove all of your unsalvageable, burnt and charred belongings, pack, relocate, clean, and restore your damaged yet salvageable belongings and work with an engineer to inspect the structural integrity of your property to ensure everyone's safety.
We remove the signs of fire by scraping, sanding, and sealing all the burnt surfaces. Then, we clean and restore your building's roof, windows, frames, siding, and doors.
Our next step is to thoroughly inspect and restore the plumbing, electricity, and drywall. We can also clean your property for soot and smoke damage. Finally, we paint and clean all surfaces and restore your belongings to your property.
HEAR FROM OUR CUSTOMERS
Here's what our customer has to say about STOP:
"SERVICE TEAM OF PROFESSIONALS WERE QUICK ON THE SPOT AND ENTIRELY HELPFUL. WE ARE ABLE TO GET BACK TO NORMAL QUICKLY. THEY PROVIDE QUICK AND FRIENDLY SERVICE AT A REASONABLE PRICE…"
OUR FIRE DAMAGE RESTORATION SERVICES
Here are some of our key fire damage restoration services:
Content Cleaning – We will use specialized techniques and professional-grade equipment to clean and restore your belongings
Board-Up – We secure your property by boarding it up, thus protecting it from vandals, thieves, pests, hard weather, etc.
Pack-Out and Storage – STOP will pack, relocate, and clean all of your salvageable belongings in a secure location. This will protect them from secondary damage. We will then restore the belongings after the restoration process is complete.
YOU CAN COUNT ON STOP TO BE THERE FOR YOU WHENEVER YOU NEED!YOU CAN CALL US TODAY AT OR SCHEDULE A SERVICE ON OUR WEBSITE RIGHT NOW.