WATER DAMAGE RESTORATION SERVICE
Serving Chicago Metro / Chicagoland Area: Naperville, Aurora, Plainfield, Wheaton, Downers Grove, Bolingbrook, IL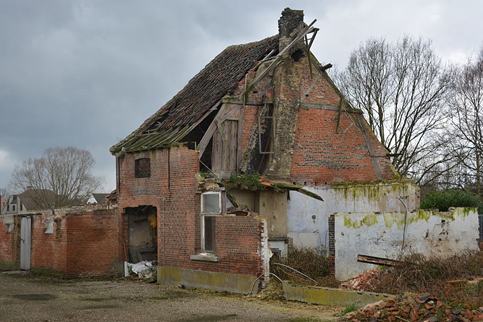 Water has a devastating tendency to create humid and damp conditions that are ideal for viruses, bacteria, mold, and rot. Whether your property suffered water damage from a broken pipe, rainwater, floodwater, water heater leak, or sewage backup, you need to work quickly to curtail the damage to your property and prevent secondary water damage.
So, STOP and call the expert water damage restoration company you need!
If your home or commercial property has suffered from water damage of any sort, then you need to call Service Team of Professionals right away. We will work quickly and efficiently to curtail the outstanding water damage to your property and restore it to its original condition.
WHY SHOULD YOU TRUST SERVICE TEAM OF PROFESSIONALS?
When you call STOP, you can rest assured that you're making the best decision!
HERE'S WHY:
We have years of industry experience, which means that we have encountered and successfully dealt with all kinds of water damage. This allows us to quickly assess the situation at hand and create an infallible plan to restore your property to its original condition.
Our quick response time is also quite unmatched and the fact that we're available 24/7 only goes to show that our customers' needs remain our top priority!
We make sure to provide only the best service to our customers and strive to surpass their expectations in every which way. We only use the best of the best equipment and tools to perform non-disruptive, effective, and swift restoration work.
Above all, we promise to deliver you the peace of mind that you need during this troubling time!
WHAT WE DO AT STOP
At STOP, our experienced team knows exactly how to deal with all types of water damage. We use our keen knowledge, incomparable experience, and industry-grade equipment and tools to extract the water and then clean and restore your property.
First, we use submersible pumps and pro-grade extraction equipment to extract the water from the premises. Then, we place professional-grade air movers and drying equipment and use skills that have been honed over the years to dry and clean your property until it returns to its original condition.
Finally, we use our equipment to dry objects such as carpet padding and other such belongings that might be drenched with water.
Since we prioritize the needs of our customers above everything else, you can rest assured that we will perform all of these tasks as diligently as possible. If you want, we can also contact and work with your insurance company to smooth out the claim process.
OUR PRIMARY WATER DAMAGE RESTORATION SERVICES
Here are our main water damage restoration services:
Sewage and Backup – STOP professionals will clean up the dirty, sewerage water from your property and restore it to its former glory!
Extraction and Drying – We will use powerful, industry-grade equipment to extract the water from your property and dry all of your belongings to prevent secondary water damage.
IF YOU'VE SUFFERED FROM WATER DAMAGE, JUST CALL US AT AND STOP WILL BE AT YOUR DOORSTEPS IN NO TIME!