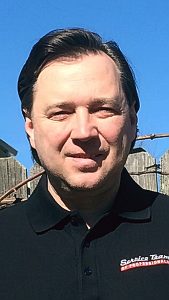 Service Team of Professionals (STOP) of Chicago West is a water damage, disaster cleaning and restoration company for residential and commercial business. We offer 24-hour service, 365 days a year.
Nerijus Beiga, owner of STOP in Naperville, Wheaton, Downers Grove and Oak Brook found his way to the restoration business through a career path in hotel management. Service Team of Professionals ("STOP") is a national franchise brand that stresses customer service as strongly as they promote quality workmanship. Nerijus's experience is perfect and his philosophy in customer service will fit well and serve STOP's national reputation.
Nobody wishes a property casualty on anyone's home or business. But it is comforting to know that people like and his crews are available to ease the stress, make immediate improvements to any disaster situation and see a project through to the end.
Backed by a national team of restoration industry professionals, STOP has leading experts in our field available for any disaster that you may face. STOP Worrying – STOP and Nerijus Beiga's team will treat you right, cooperate with your insurance company and get your home or business – and your normal daily routine – back together.
Call on STOP for emergency water damage and flood service, mold removal, smoke and fire cleaning or other unpleasant disaster situations.