Wind & Storm Damage Restoration - Home Repair & Clean Up Services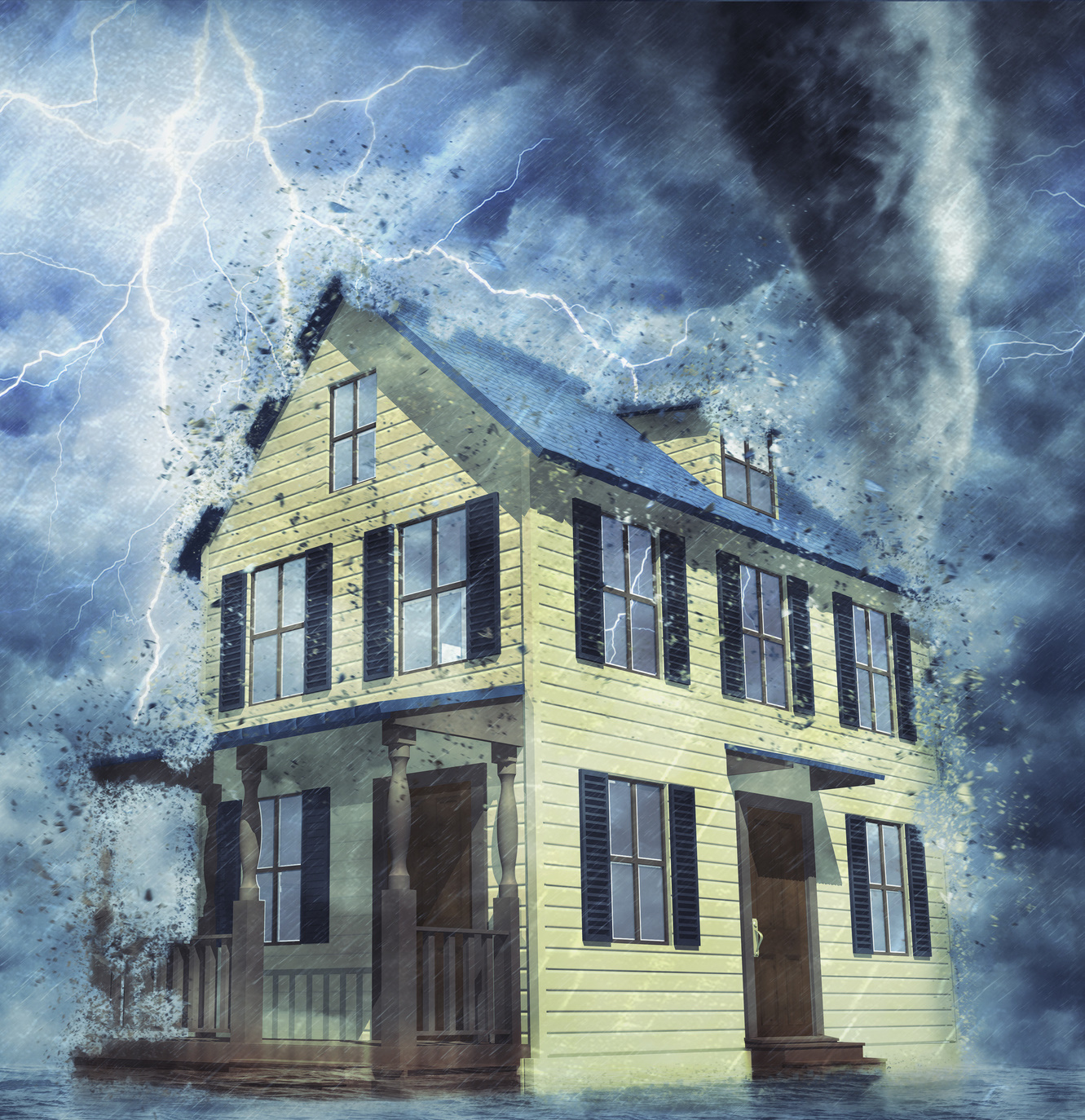 From flooded basements to ravaged rooftops, weather can wreak all kinds of havoc. When you're faced with the aftermath of a storm, it can be difficult to know where to begin. That's why STOP Restoration provides comprehensive wind and storm damage repair services. We give peace of mind during the most chaotic time a homeowner can face. From the first call to the final inspection, your home will be in the hands of experienced professionals working tirelessly to restore your property to its original condition.
Keep reading to learn about the threats each type of weather event presents to your home.
What is Wind & Storm Damage Restoration?
Wind and storm damage restoration goes beyond replacing broken windows and repairing roofs. At STOP Restoration, we understand that storm damage can have long-lasting consequences, such as water intrusion, moisture, mold, mildew, rot and poor air quality. That's why, in addition to structural repairs, we provide water extraction, dehumidification and cleaning, among other recovery services to ensure your home is both structurally sound and healthy to live in.
Property Damage Repair & Restoration From Severe Weather Events
There's no one-size-fits-all solution when it comes to repairing your home after a severe weather event. How we approach your property's restoration largely depends on the type of weather damage it sustained.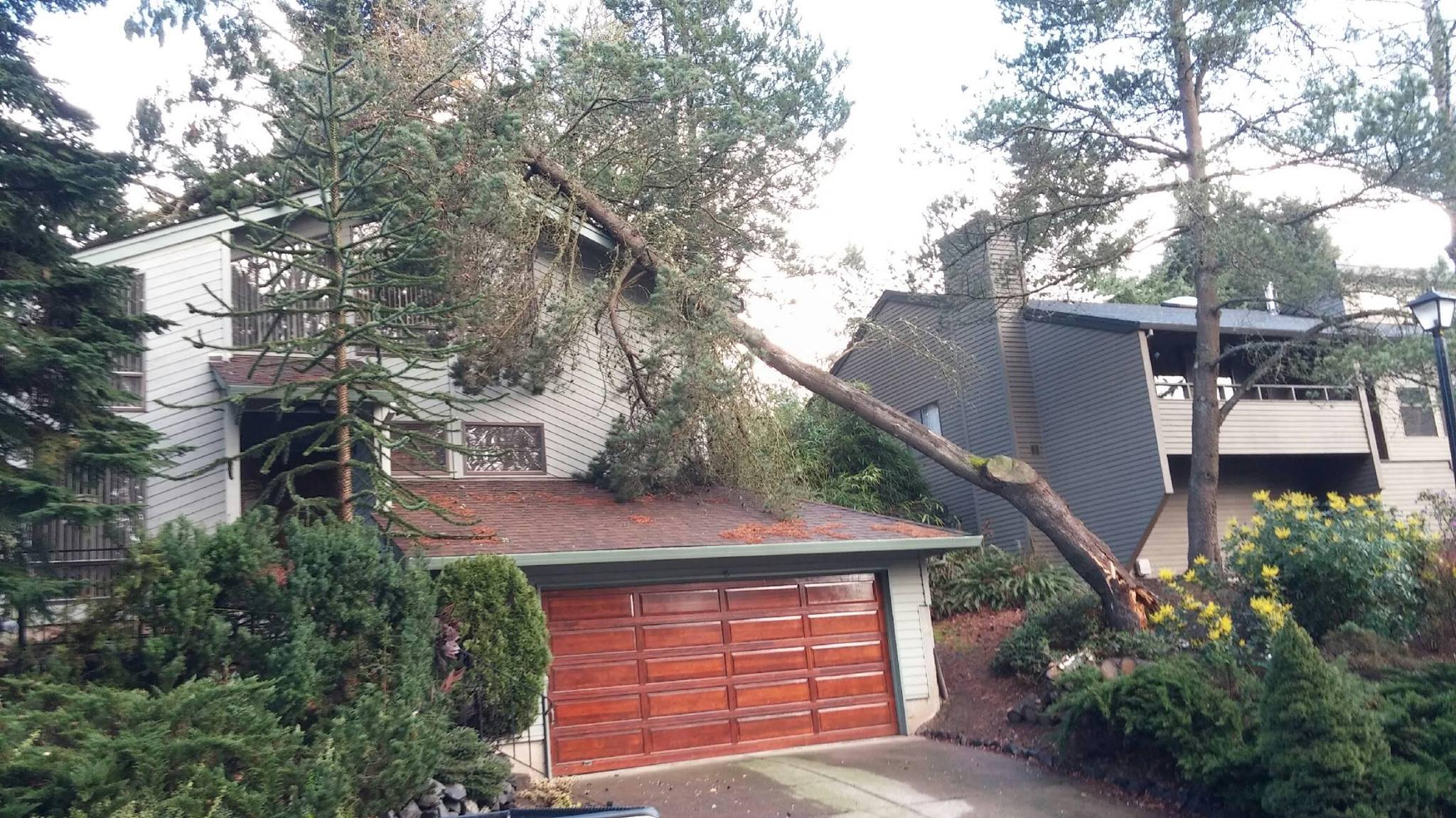 Thunderstorm Damage: Thunderstorms can be devastating. Severe thunderstorms can have winds exceeding 57 mph and include large hail, both of which can take their toll on your roof.
Lightning Strike Damage: Lightning doesn't have to strike your home directly to cause damage. A nearby ground strike can fry large household appliances and disable your home's electrical system.
Hurricane Damage: Few forces are as catastrophic as a hurricane. In addition to dangerously fast winds that can strip your roof of shingles, hurricanes are often accompanied by heavy rains threatening to flood your property.
Tornadoes and High Wind Damage: Tornadoes and extreme winds can topple and uproot trees, crashing them through windows, roofs and walls. And with winds exceeding 86 mph, they can lift mobile homes completely off their foundations.
Hail and Ice Storm Damage: Golf-ball-sized hail can dent and crack shingles to the substrate, rendering them useless, while ice storms can topple trees and power poles with heavy accumulations.
Freezing Weather Damage: Freezing weather can burst pipes, flooding basements and causing leaks behind walls. Your roof isn't immune to damage either. Freezing temperatures can form ice dams that lead to roof leaks.
Rainstorm Damage: Rainstorms can flood your property, and the damage can linger long after the water recedes. Mold and mildew can develop under floors and behind walls.
Mudslide Damage: Mudslides can devastate structures and disrupt electrical, water, gas and sewage lines, resulting in injury and sickness. A mudslide can also block your property's access.
If your home was recently damaged from a storm, call STOP Restoration at (844) 500-4775 today!
What Do I Do After My Home is Severely Damaged from a Storm?
If you insist on inspecting your property after a severe weather event, tread carefully. The aftermath of a storm poses many hazards, such as exposed nails, fallen powerlines and broken glass. Some hazards may be completely invisible, such as a gas leak. Follow these tips to investigate your home safely:
Check the local news to make sure the worst of the storm has passed.
Wear rubber boots, rubber gloves and protective eyewear.
Stay 10 feet away from downed powerlines.
Never go out after dark.
Stay out of standing water.
---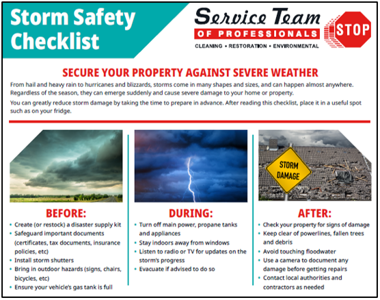 Download: STOP Restoration's Storm Safety Checklist
---
Our Storm Damage Cleanup and Restoration Process
At STOP Restoration, we're quick to respond but thorough in assessing damage. Using state-of-the-art equipment, we'll inspect your property top to bottom to uncover the less obvious damage, such as mold and other biological hazards so we can decontaminate and deodorize your home. Here's what you can expect when you choose to work with STOP:
We Arrive at Your Home Quickly
Storm and wind damage never happen at a convenient time. That's why we're available 24/7 for emergency services. The first few hours after storm damage is critical. It's during this precious window of time that we can help prevent further damage from occurring. When you call STOP Restoration, we'll quickly dispatch our team to make an initial assessment and develop a plan of action.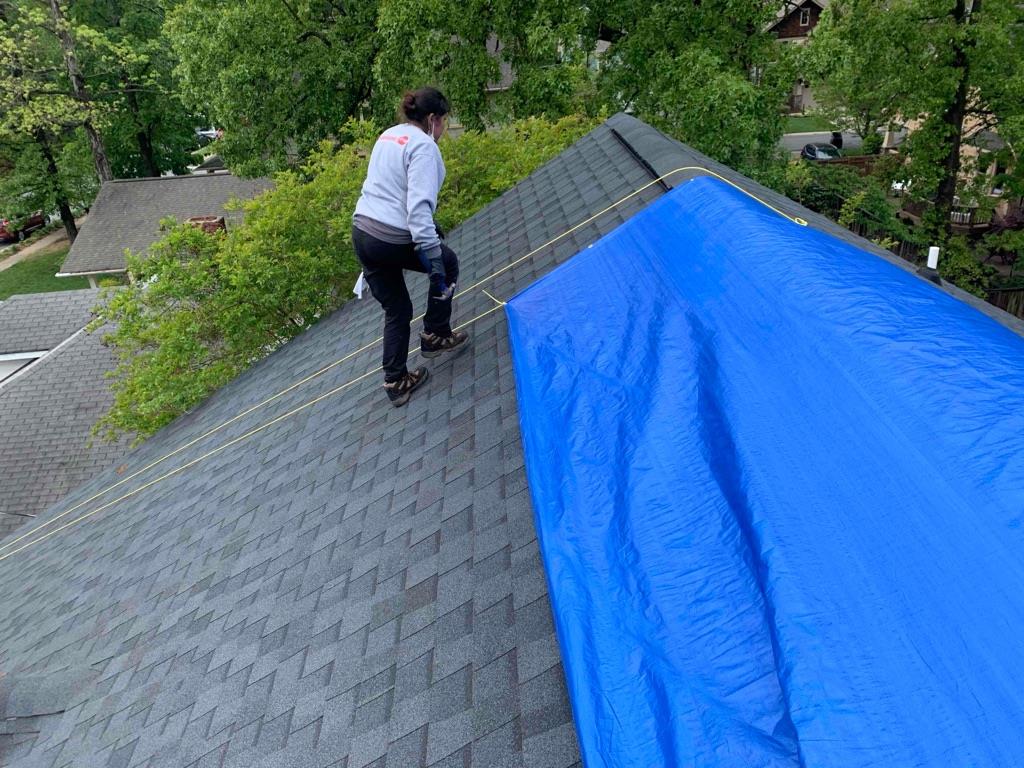 We Assess the Storm Damage
Our team works off a comprehensive checklist to determine how the storm impacted your property. This includes inspecting the structure, window, siding, gutters, as well as the electrical system and major appliances. We also want to determine if your property has been contaminated by grey or black water.
We Provide a Storm Damage Restoration Plan of Action
Once we have the complete picture, we'll develop a detailed action plan. This is the blueprint our restoration professionals closely follow to mitigate all damage, from structural defects to mold and contamination. You can be sure you're receiving a comprehensive service customized to your property and situation.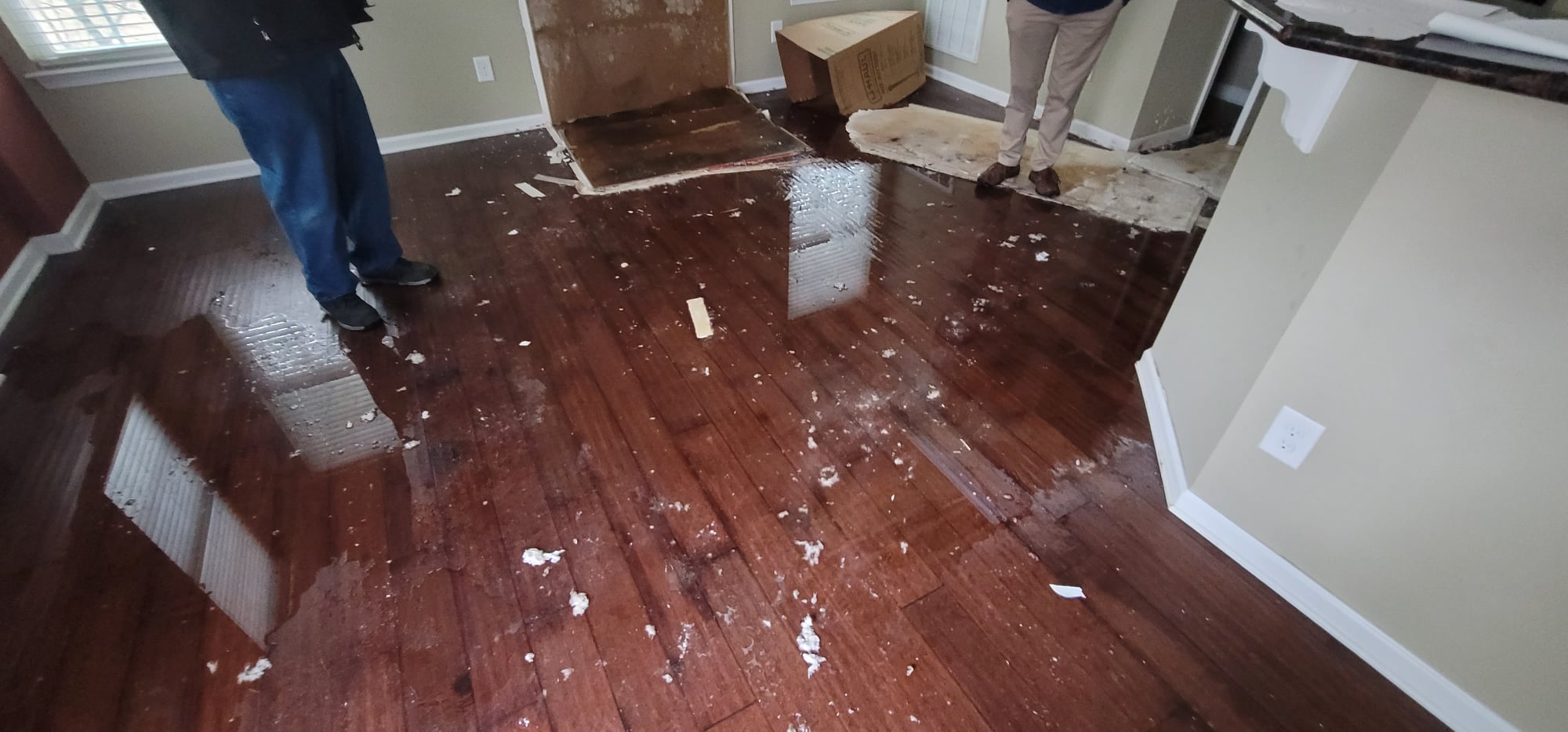 We Restore Your Home
No matter what kinds of damage your home sustains, our professionals will restore it the way you remember it: a healthy and safe environment for you and your loved ones.
Water & Flood Damage Services
The longer your home is under water, the more damage occurs. That's why we aim to respond to all calls within 90 minutes. Our industry-leading response times, evaluation, professional-grade air movers and drying equipment help prevent long-term water damage, such as structural weakening, rot and hazardous mold growth. The sooner you call, the faster we can act!
Emergency Board-up
Broken windows, doors and siding are obvious safety hazards that must be addressed swiftly to prevent further damage. Our board-up services temporarily fortify your home against a storm (and vandalism) by securing plywood over broken windows and tarps on a damaged roof until we can make permanent structural repairs.
Debris Cleanup
Toppled trees, mudslides, fallen branches and wind-blown wreckage can make your property hazardous to navigate or inaccessible. Our debris cleanup services promptly remove all hazards that stand in the way of you and your home.
Demolition & Reconstruction
As part of our assessment, we'll identify what can be salvaged and what needs to be rebuilt to return your home to its pre-loss condition. Partial demolition may be necessary if certain structures are compromised. We take many factors into consideration, including your local building code, condition of the building, cost and insurance requirements.
Your Life Goes Back to Normal
When a storm disrupts your life and displaces you from home, your top priority is also ours: returning your life back to normal. In the meantime, we'll make our restoration process as easy as possible. Frequent updates and around-the-clock access will keep you apprised of our progress so that you can anticipate going back home promptly.
How Much Does It Cost to Clean Up and Repair Damage Caused by a Severe Wind or a Storm?
Because every weather event is different, it is difficult to determine what you can expect to pay for restoration services. However, one thing is for certain: DIY repairs often fall far short of professional standards, leading to subpar living conditions and further property damage. That's why it's critical that you work with a highly rated restoration company like ours. We'll assess and mitigate all damage so that you can return to a safe, functional home.
We Can Work with Your Insurance Company
While repair costs vary, a comprehensive insurance policy covers many natural disasters to reduce out-of-pocket expenses. Because the last thing you want to do during a time like this is navigate complicated insurance policies, STOP Restoration will coordinate with your insurer to help streamline the process.
How to Report Storm Damage
Here's a helpful tip when working with your insurance provider: Insurance companies prioritize those with this most severe property damage. So, be as detailed as possible when filing your claim. Provide lots of documentation: photos, written descriptions of damaged items, approximate values and any receipts.
Do Insurance Companies Pay Out for Storm Damage?
How much your insurer will cover depends on the type of homeowners insurance you have. Most standard policies include storm, wind, hail and lightning damage. However, flood damage is typically sold as a separate policy. Talk to your agent about what your policy does and does not cover.
Storm Damage Restoration Before and After Photos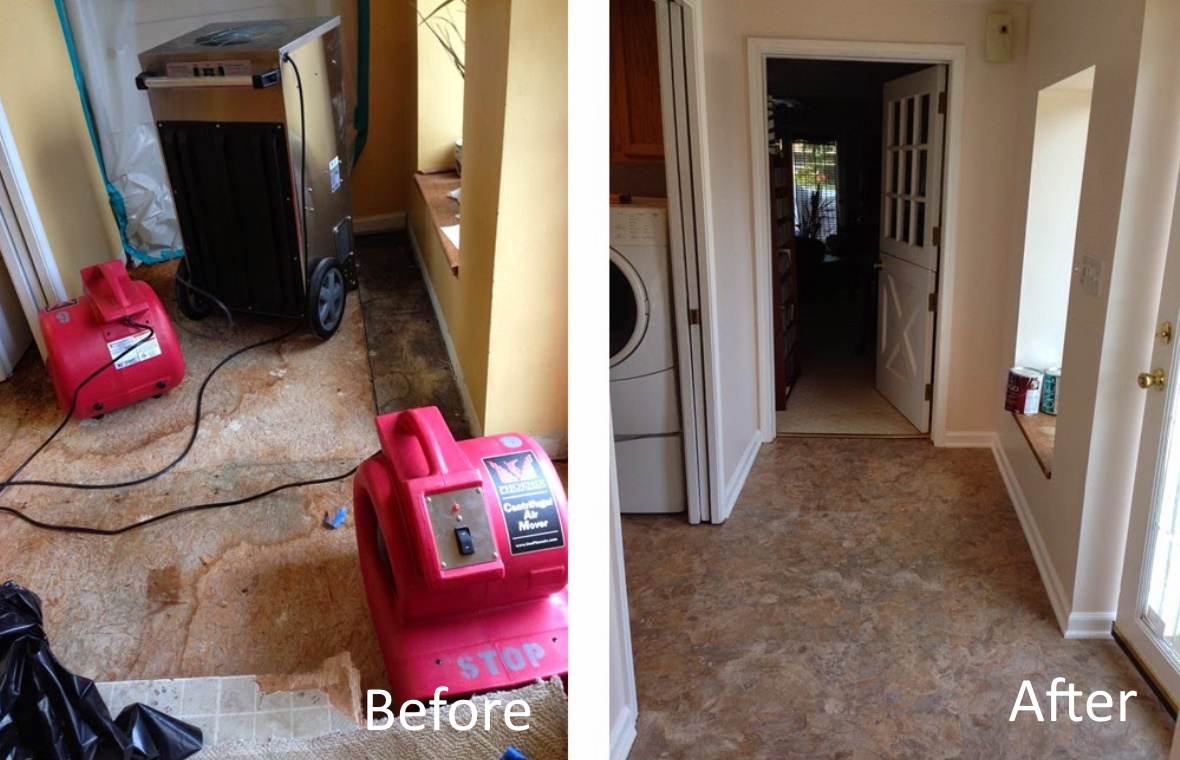 It takes a team of experienced restoration professionals to transform your property from condemned to beautiful again. Here are some recent examples of our work:
View Storm Damage Restoration Before & After Gallery
---
Why Choose STOP Restoration for Wind & Storm Damage Restoration?
Weather is unpredictable but our services are reliable. STOP Restoration has more than four decades of experience helping families make their homes whole again.
We Have Vast Experience: STOP Restoration has been repairing houses after storm events for over four decades. When you've responded to as many calls as we have, restoration becomes second nature. Our assessments are accurate and solutions effective. For prompt, reliable service, turn to the team that wants to put this traumatic situation behind you ASAP.
We're Committed to Customer Satisfaction: In addition to providing peace of mind, we want to impress you with our professionalism. STOP Restoration remains on the cutting-edge of restoration technology, while offering unparalleled customer service. Bottom line: If you're not happy, we're not happy.
We're Fully Vetted, Trained, and Insured: Restoring your home after a severe weather event is a complicated endeavor. It's not a job we trust to just anyone. Our technicians are background checked, trained and insured so you can be confident that your home is in the hands of top-notch professionals who have your best interests in mind.
We're Big on Planning: We're kind of the A-Team of the restoration industry. To paraphrase John "Hannibal" Smith, we love it when a plan comes together. After conducting a thorough assessment of your property, we develop an action plan to make your property like new again as quickly as possible.
We Focus on Reducing or Eliminating Health and Safety Risks: Your home isn't move-in ready until we're 100% certain that we've addressed all hazards. That includes mold, mildew and contaminates from grey and black water that are often present after flooding.
We Provide Upfront, Honest Pricing: You've been through enough. The last thing you need to deal with is a shady contractor. STOP Restoration has a nationwide reputation as a straight shooter. That means no hidden fees and no surprises. While some water-drying services cannot be accurately estimated, you can expect most other services to come with an upfront cost.
We're Available 24/7 for Storm Damage Repair & Restoration Services. Call Today!
We understand how stressful storm damage can be. Its devastation can't be overstated. When you want to return to the way things were, rely on the team that can turn back the clock. Our top priority is making your home just as it was before so that you can put the storm behind you. For emergency restoration services done right, contact STOP Restoration any time, day or night.
Contact STOP Restoration at (844) 500-4775