Mold Remediation in Texas
If you discover mold or mold damage at your property, do not worry Service Team of Professionals is just a phone call away. Stop Restoration's state licensed technicians are standing by to assist you and do everything we can to restore your property as quickly and painlessly as possible. Contact Stop Restoration either by phone at 682-703-0213 or via the Web at www.stopwestfortworth.com 24 hours a day 7 days a week.
Texas is one of the few states that regulates, and licenses businesses engaged in mold assessment and remediation. The Texas Mold and Remediation Rules help to protect the consumer by ensuring that individuals and companies meet certain qualifications, have required training, and pass a state exam and a criminal background check. The rules also establish minimum standards for remediation procedures and prevents conflicts of interest that would not serve the property owner. One of the many great things about the Texas Mold Remediation program is that when properly licensed contractors like Service Team of Professionals conduct the remediation and a certificate of mold remediation is issued it will protect the property owner. As a State licensed mold remediation contractor STOP Restoration is required to maintain a minimum of $1 Million in liability insurance and if the property owner should ever choose to sell their property, the certificate of mold damage remediation that STOP Restoration issues after the passed clearance report will prove that the mold contamination was taken care of and that it was properly remediated.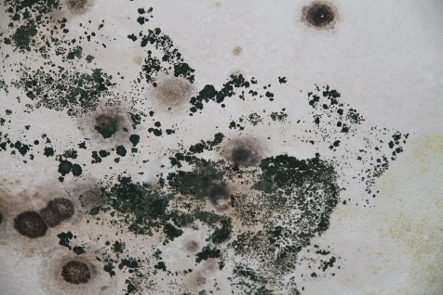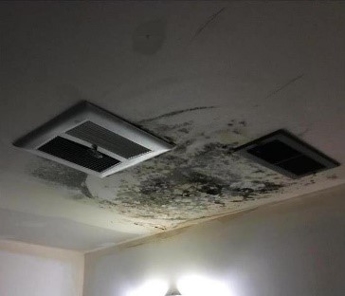 Mold is a type of fungus that has been with us since the beginning of time, it is discussed in the Book of Leviticus 14:33-53. Mold is always with us it is all around us and in most circumstances, it is relatively benign however in concentrated quantities it can cause health issues in some people and it can cause damage to property as mold grows and amplifies it consumes the organic material that it is growing on. These organic materials can include cotton, wood, paper and wool etc. The musty odor that we associate with mold is a byproduct of the digestive process and is also known as MVOC (microbial volatile organic compounds). Most molds that we encounter do not create health risks for relatively healthy people, overexposure however can cause health issues for some people. While there are several types of toxic mold that can create life threatening sickness, it is important to understand that it is somewhat rare that people come into contact with these types of mold.
Service Team of Professionals has extensive experience conducting mold remediation, safely and efficiently we will remediate your mold issue in a professional manner that creates a minimal amount of impact to you and the occupants of your property. Mold remediation consist essentially of containment, reduction of moisture levels to mitigate additional mold growth and removal of mold and or materials that have been contaminated by mold. In addition to the primary aspects just mentioned you cannot forget about the rebuild, cleanup and clearance of the overall job.
STOP Fort Worth is standing by to help you with water, smoke, fire and mold remediation should you have the need. You can always reach us at www.stopwestfortworth.com or 682.703.0213.
Posted By
Service Team of Professionals Fort Worth South
Categories:
More Posts Like This
Restoration efforts should ideally kick off almost immediately post-flooding. A flooding scenario is not to be taken lightly as such a situation is almost ...

Read More

A professional water damage restoration process can have several steps as the restoration professionals follow their operating procedures. It may even turn out ...

Read More

A flooding scenario calls for some quick action on your part as the restoration process should ideally kick off right when you first find out about it. The ...

Read More
Part of the Authority Brands Family