Commercial Damage Restoration
Restoration Services for Water & Fire Damage and More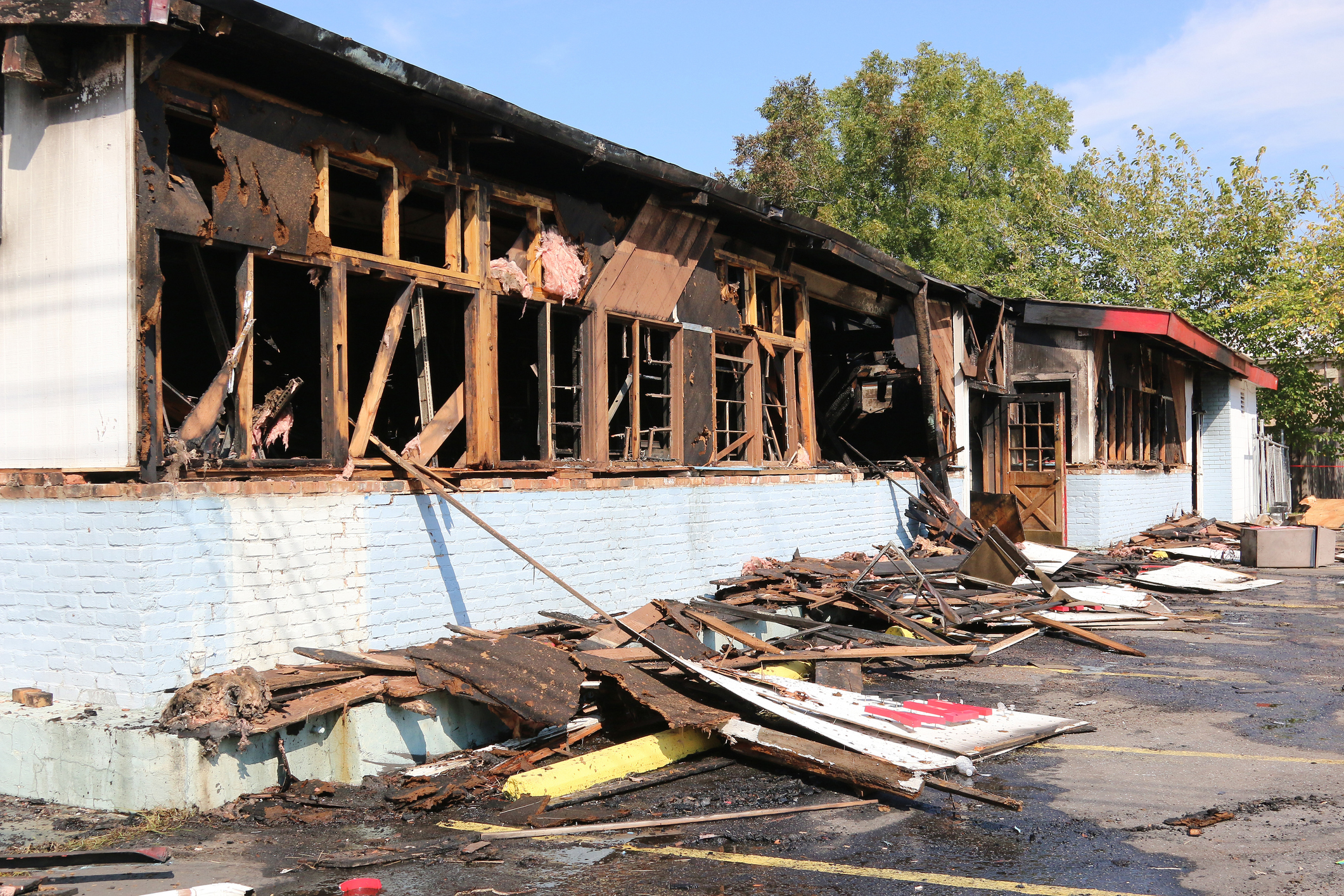 If a natural disaster has damaged your commercial property, STOP Restoration is here to help. Our commercial restoration experts combine hands-on expertise with cutting-edge equipment to return your property to its normal state. We go above and beyond so that you can resume your daily operations with minimal delay.
Our commercial restoration team can help your business with:
Water damage
Fire damage
Mold damage
Storm damage
Smoke Damage
Biohazard cleanup
Document recovery
Commercial Restoration Services
When your commercial property experiences structural damage in any capacity, time is of the essence. Responsive and fast to act, we'll send our specially trained technicians to conduct a comprehensive inspection so that the restoration process can begin right away.
Water Damage Restoration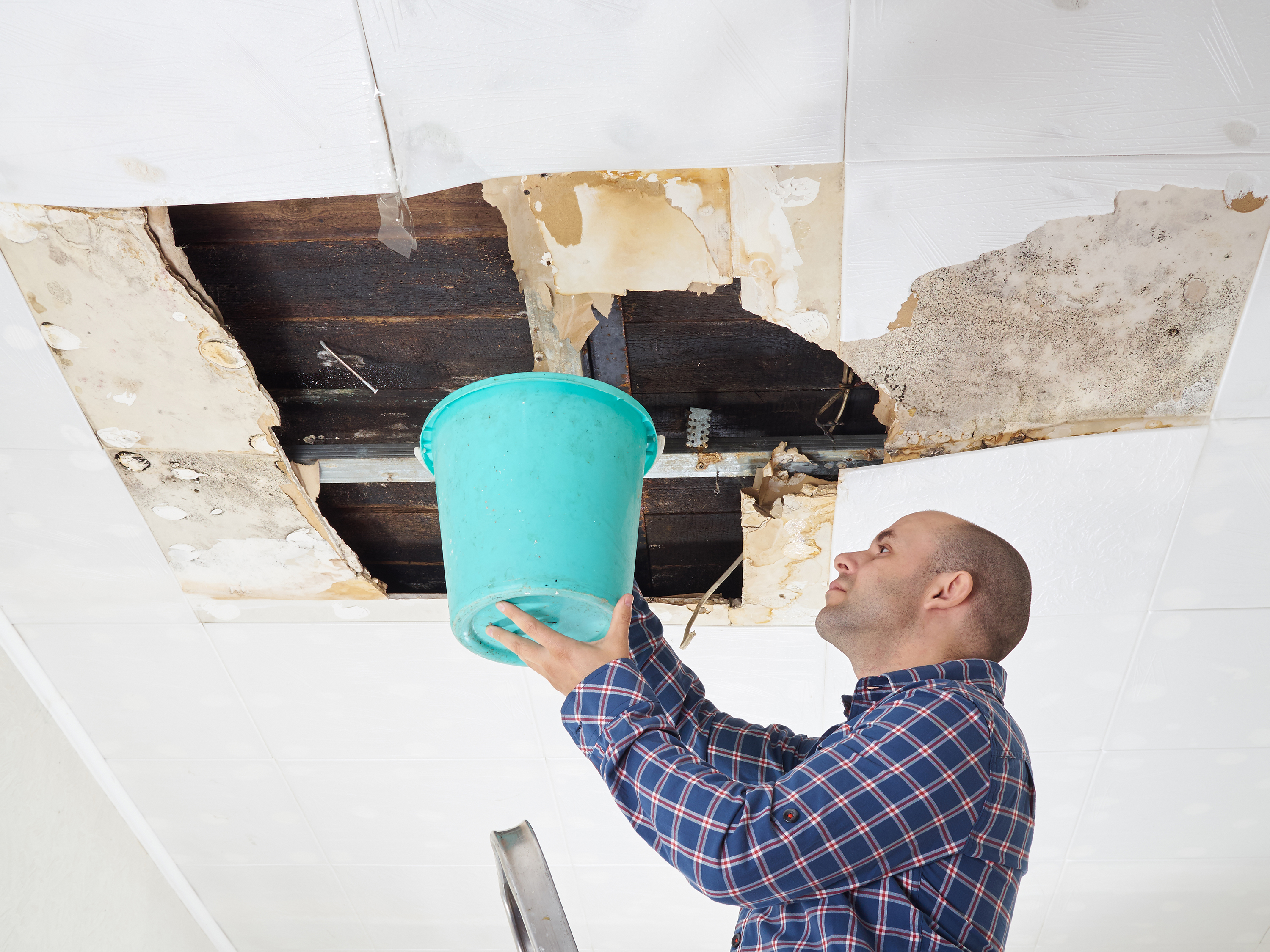 Water damage can result from many scenarios. We have experience with restoring water damage caused by:
Overflowing sinks, showers, toilets, dishwashers, or washing machines
Backflowing sewage and water lines
Leaking or burst water pipes
Flooding from stormy weather
Malfunctioning appliances
If left unattended, water can damage structural foundations and nourish mold growth. Using cutting-edge technologies and specialized techniques, we will get to work right away:
Removing irrecoverable items
Drying and disinfecting salvageable items
Airing out the space
Repairing compromised property
View Service: Water Damage Restoration
Mold Remediation and Removal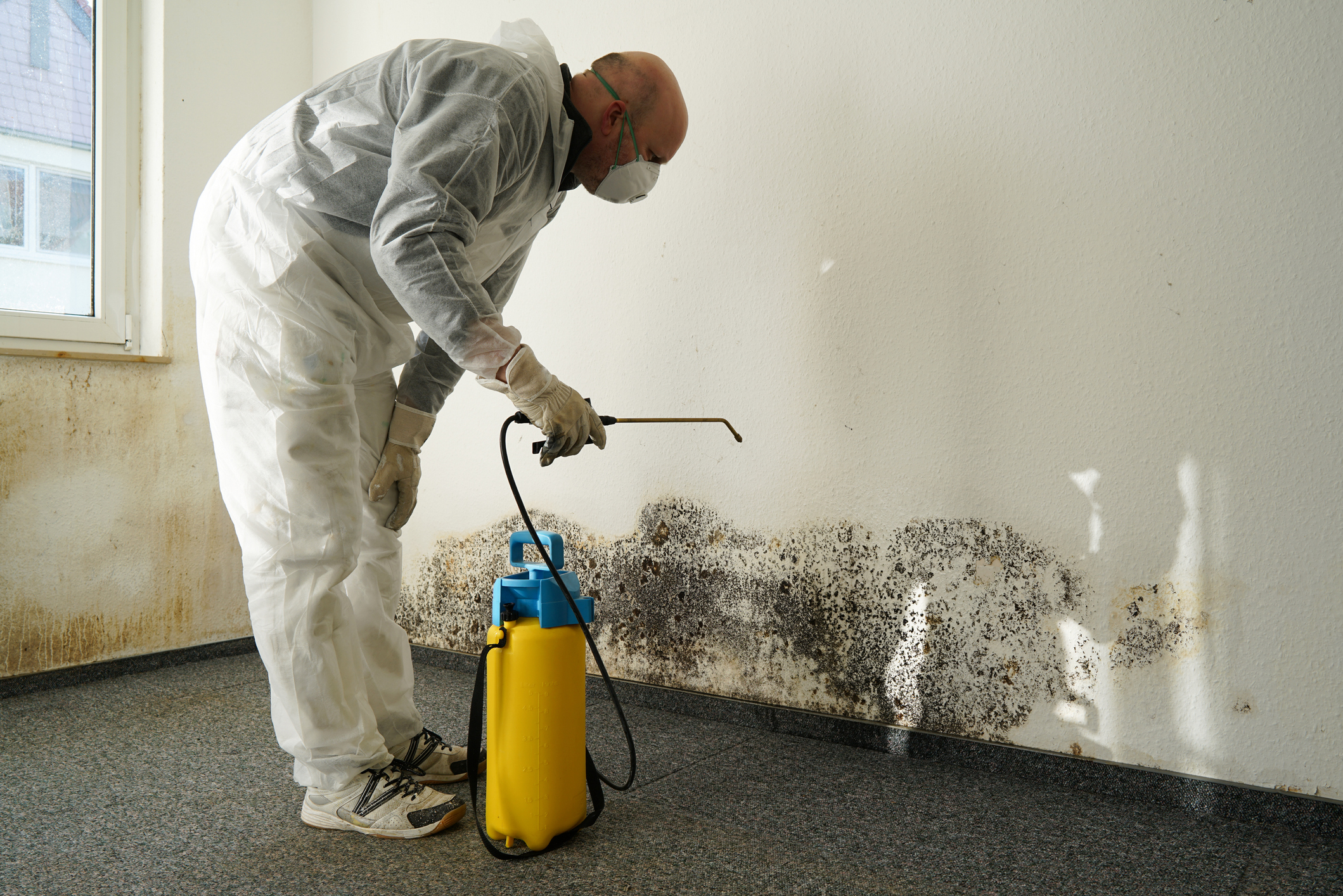 A natural fungus, mold can be toxic to humans – causing respiratory illnesses and other severe health conditions. Spread via airborne spores, mold rapidly multiplies in wet indoor environments. This is why it is so important to have a reliable and professional team addressing water damage promptly.
STOP Restoration offers free mold inspections to check for contamination. We can also facilitate laboratory tests to determine the precise mold type and spore count. Our mold remediation process is thorough and meticulous.
View Service: Mold Damage Remediation & Removal
We're Available 24/7 for Commercial Damage Restoration Services. Call (844) 500-4775 today!
Fire Damage Restoration
There is no time to waste when dealing with a fire-damaged commercial structure. Your valuable possessions are likely exposed to the elements and vulnerable to further damage. Arriving promptly, our specialists will assess the situation, establish a restoration plan, and work with precision and speed.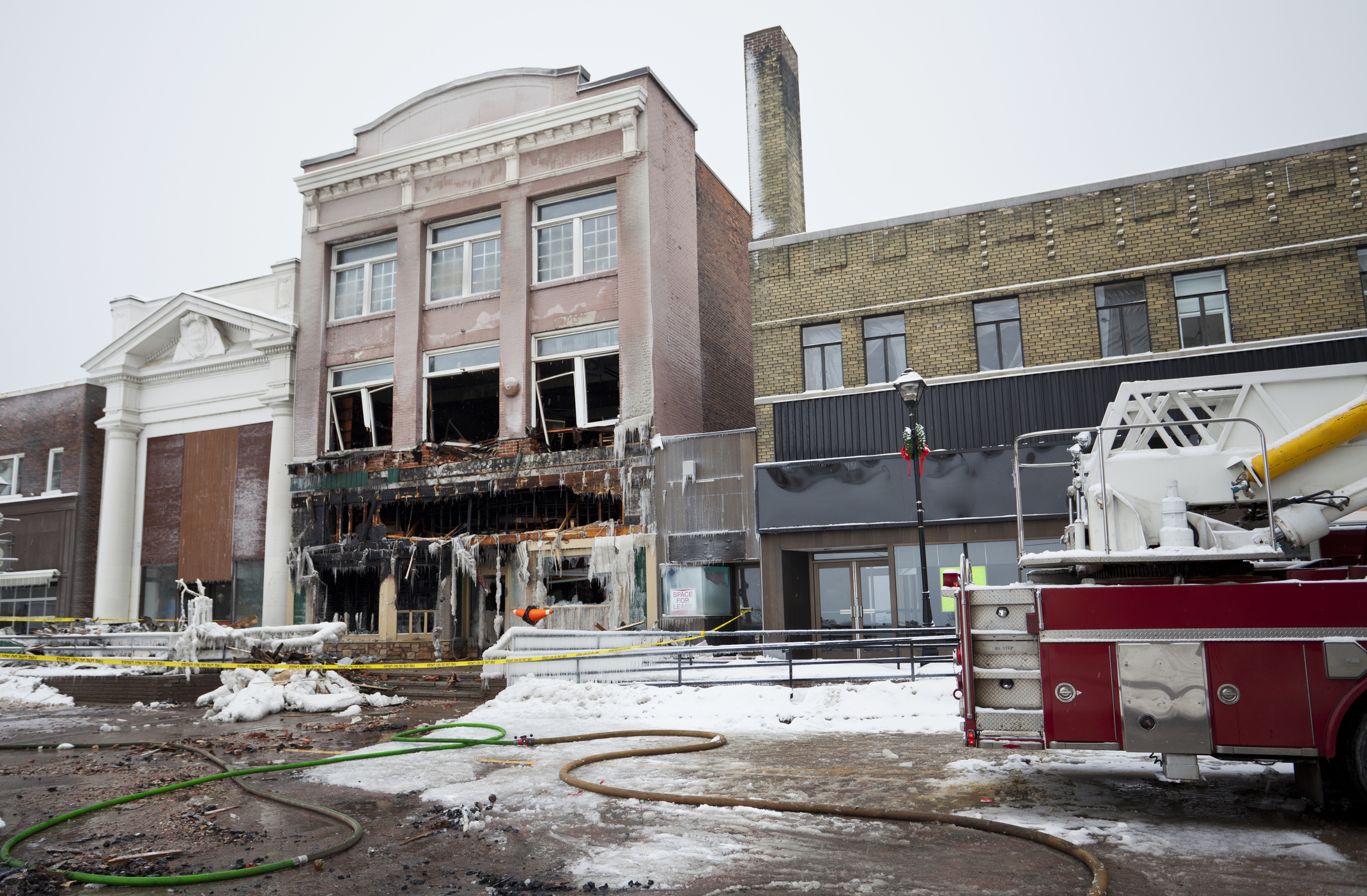 Our fire cleanup and restoration services include:
Weatherproofing damaged sections
Removing charred debris, soot, and wreckage
Cleaning up the residue left by fire retardants and extinguishers
Undergoing demolition and reconstruction projects
Restoring salvageable items
Deodorizing the property
Removing leftover water from extinguishment of the fire
View Service: Fire Damage Restoration
Smoke Damage Restoration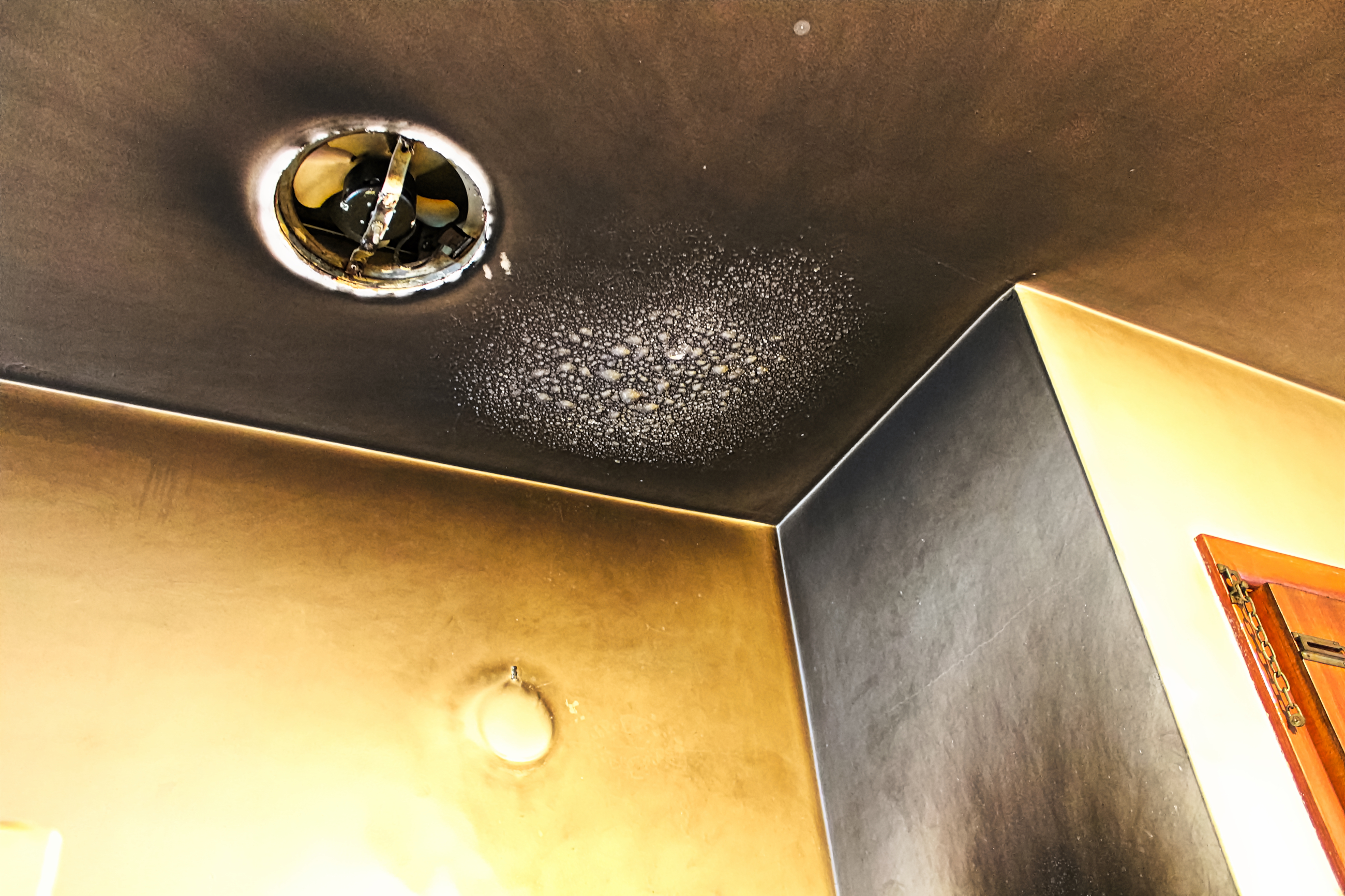 Smoke residue and acidic soot from a fire can cause:
Potent and lingering odors
Poor indoor air quality
Yellowed wallpaper & paint
Deteriorated chrome-plated materials
Stained draperies, upholstery, and non-porous surfaces
With advanced resources, we will deep clean carpet, deodorize furniture, replace wallpaper, scrub surfaces with industry-grade cleansers, and break up smoke molecules that have seeped into your floors, walls, ceiling, and ductwork.
View Service: Smoke Damage Restoration
Storm Damage Restoration
Wet and windy weather can flood basements, ravage rooftops, and cause trees to topple over onto your property. In the event of a lightning strike, hurricane, tornado, or hailstorm, extreme weather can wreak considerable damage.
Instead of trying to apply a one-size-fits-all template, we approach storm and wind damage restoration on a case-by-case basis to deliver optimal results. When it comes to repairing damages caused by a storm, our versatile team can restore your space by:
Removing mold and mildew
Extracting water and moisture
Performing structural repairs
Dehumidifying wet materials and spaces
Tarping and sealing off broken sections of your roof
Learn More: Storm Damage Restoration
Biohazard Cleanup
Situations involving biohazardous waste require careful adherence to safety protocols to contain biological, bacterial, chemical, and viral contaminants. With state-of-the-art tools, strict protocols, and vast experiences with disaster situations, our biohazard remediation team is second to none.
Our biohazard cleanup services can help with:
Insect & animal infestations
Extreme hoarding, waste, feces, and sewage situations
Drug labs
Chemical spills
Contamination scenes
Crime, death, and decomposition scenes
Trauma scenes
Many insurance policies cover cleanup and remediation services for incidents involving accidental death. We are happy to help you communicate and coordinate with your insurance company throughout the claims process.
Learn More: Biohazard Cleanup & Remediation
Document Recovery & Restoration
We understand how irreplaceable vital documents, books, and photos can be. Lucky for you, our document recovery team is among the best in the industry: We work diligently to recover important records, sensitive files, and treasured media.
Applying cutting-edge techniques, we can perform document restoration services on:
Books, magazines, and manuscripts
Data files
Archives, special collections, and portfolios
Audiotapes and videotapes
Maps, drawings, and blueprints
Compact discs, laser discs, and magnetic media
Photo film, negatives, microfiche, microfilm, and slides
Large Loss Recovery Services
Large loss disasters usually affect multiple parts of a business. When significant commercial damages occur, you can expect our restoration experts to rush to your facility. When dealing with fire, water, mold, and/or smoke damage, we have the resources to handle large-scale recovery projects. From the initial to the final walkthrough, we will communicate and update you every step of the way until your business is back up and running again.
We Provide Disaster Restoration Service for Your Commercial Property. Call (844) 500-4775 now!
We Provide Restoration Services for the Following Commercial Properties
Backed by a national network of restoration specialists, STOP Restoration has the resources and personnel to restore every type of commercial property.
Apartment Complexes & Multi-Family Homes
If your rental property, condominium, townhouse, or multi-family home has suffered fire, water, wind, or mold damage, we can quickly mitigate the damages. Aware of the complex structural components of multi-story residential buildings, we offer the expertise needed to accelerate your cleanup and reconstruction process.
Healthcare Facilities
When a healthcare facility incurs significant damage, the wellbeing of patients and the hospital staff is imperative. With urgency, our team will restore essential bio-medical equipment and perform an immediate risk assessment to identify and prioritize relevant hazards. The presence of mold, infectious bacteria, chemical contaminants, and poor indoor air in a hospital or urgent care can be especially dangerous. That is why we swiftly implement containment protocols to protect patients and doctors alike.
We also understand that soot and smoke damage can be corrosive to expensive medical machinery, and wet/humid conditions can harm costly electronics and valuable documents. From freeze-drying X-rays to decontaminating microbial outbreaks with HEPA-filtration equipment, we have the technological capacity and know-how to rectify the situation.
Hotels & Resorts
For hotels and resorts, maintaining a welcoming and relaxing ambiance is pivotal. Our restoration technicians will do everything they can to get your operations running smoothly again. Utilizing state-of-the-art technologies, we can clean air ducts, remove foul odors, perform detailed cleanings, and reconstruct damaged architectural components. In the aftermath of a disaster, you can rely on STOP Restoration to get your hotel or resort habitable again.
Restaurants & Retail Stores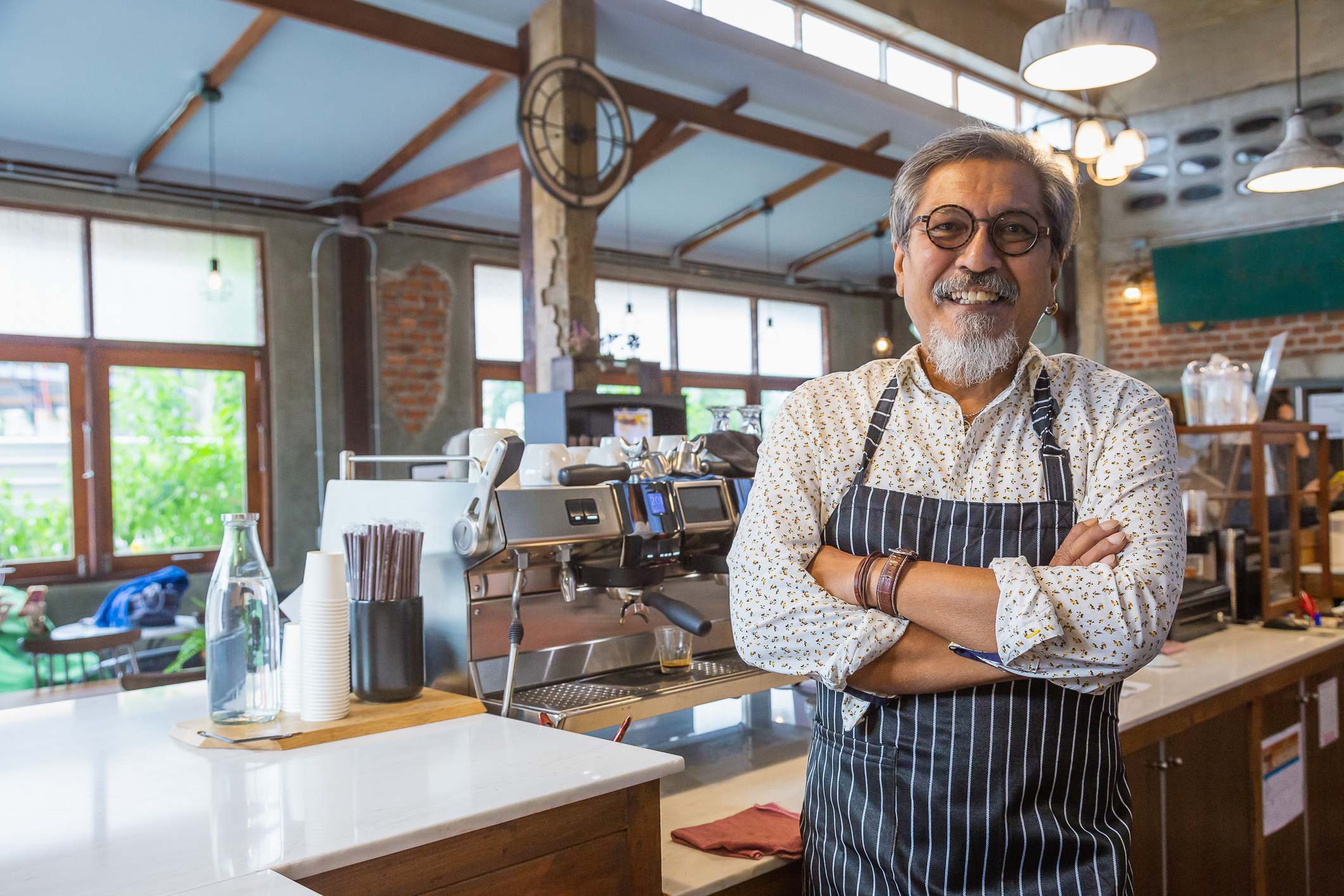 It can be challenging to attract customers into a hospitality establishment that is still recovering from structural damage. No one wants to dine out or shop for clothes in a flooded, infested, moldy, or sooty environment. Fortunately for you, we are ready to come to the rescue. If you hope to reopen your business quickly, our restoration specialists are the best bet in town.
For Commercial Business Owners:
6 Ways to Protect Your Business from Property Damage
School Facilities
Interrupting class for a prolonged period to deal with water-, fire-, smoke-, storm-, or mold-related damage can negatively impact educational progress. From local elementary schools to major universities, consistency is key. At the same time, every student deserves to learn in a safe and healthy environment. If you need fast and professional damage restoration, give us a call. We have the expertise and tried-and-true methodologies to expedite the recovery process.
Government Facilities
We understand that public and municipal organizations must account for every penny spent. With an easy-to-follow billing system and a responsive project management team, we keep payments transparent and straightforward. We are also more than willing to comply with federal rules, background checks, and security regulations if necessary.
A damaged governmental facility can have symbolic implications and even cause social concern and/or panic. Quick restoration will go a long way in reestablishing a sense of peace, control, and order. Our restoration team can service:
Courthouses
Prisons
Post Offices
Fire Stations
Police Stations
Community Halls
State Capitals or City Halls
Welfare Offices
Museums
Manufacturing Facilities
When it comes to disaster restoration for manufacturing facilities, our specialists have the training, tools, and experience to fix heavy-duty machinery and large-scale equipment. We always treat each site and type of material independently – carefully selecting the best supplies for efficient and safe restoration. Manufacturing facilities often house hazardous chemicals and toxins. If needed, our technicians have the necessary PPE to handle contaminated settings.
And More
At STOP Restoration, we can restore damages affecting any commercial property. From entertainment centers to outdoor venues to auditoriums, we have the versatility to take on any restoration project – regardless of the size, scope, or setting.
---
Free Resource for Commercial Property Owners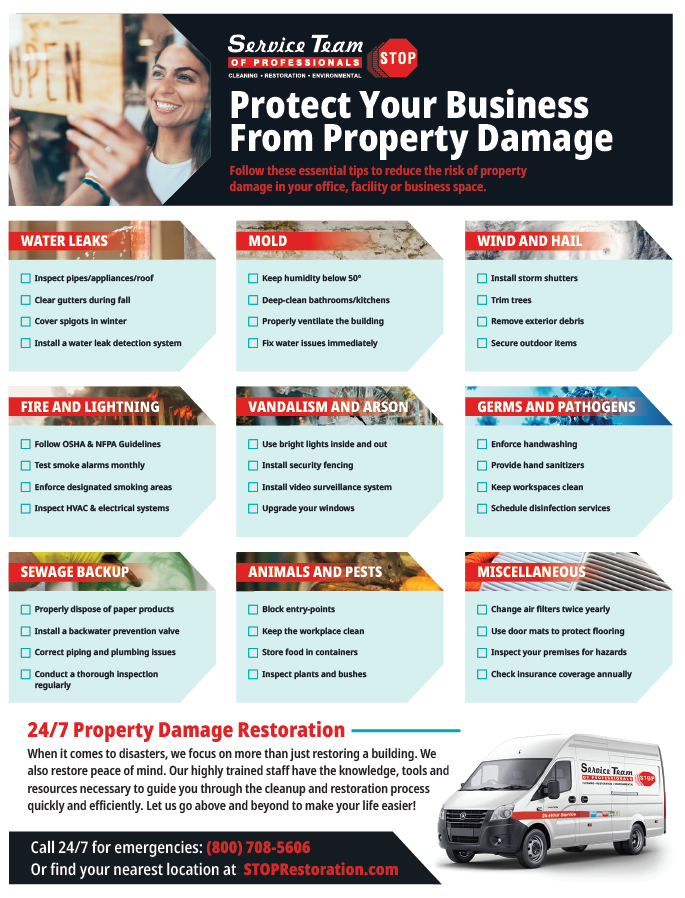 View: STOP Restoration's Business Owner's Property Maintenance Checklist
---
A Top Commercial Damage Restoration Company You Can Count On
Providing multiple lines of communication, we are directly available via telephone, email, and text message. Our goal is to keep customers consistently updated and informed about the progress we are making.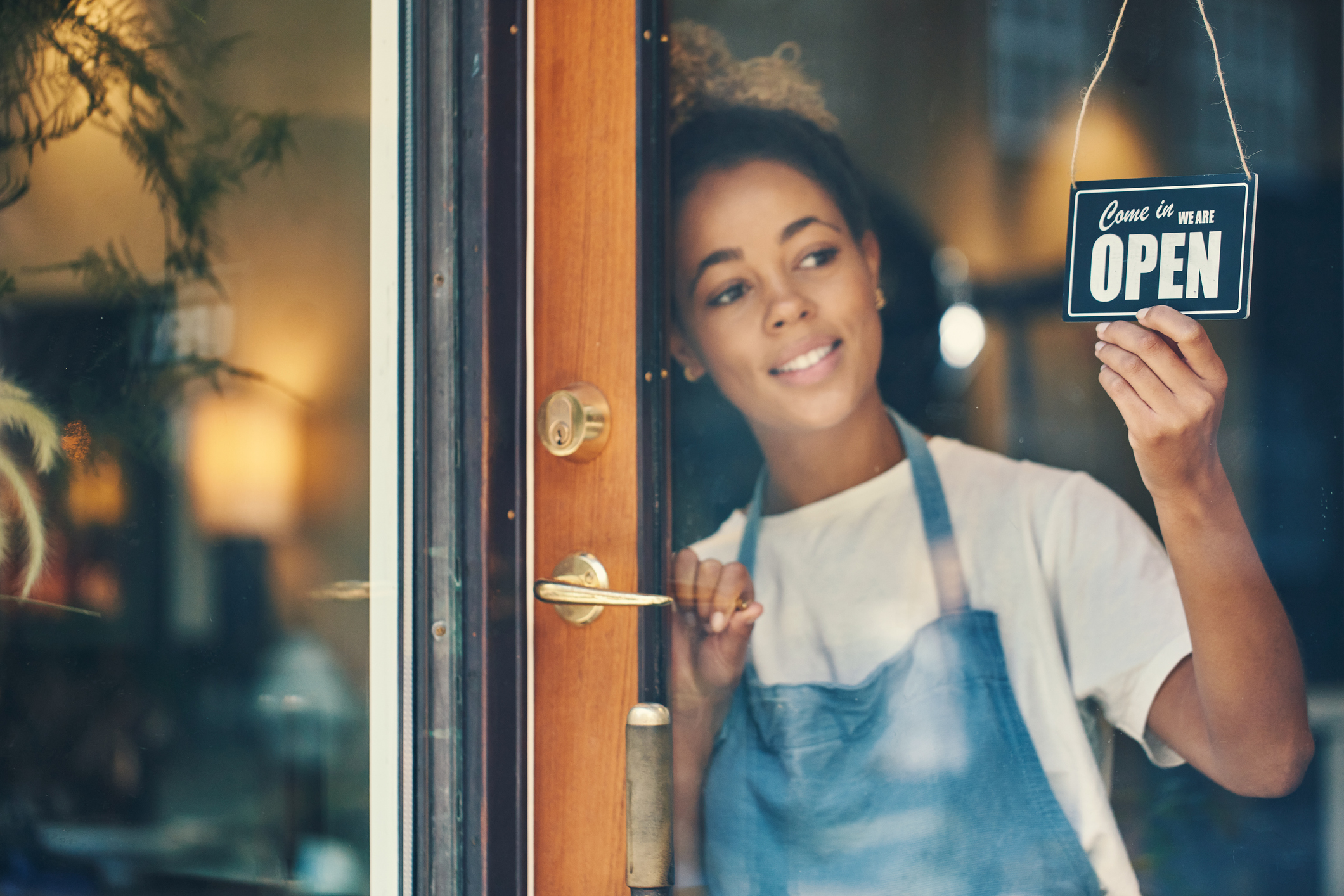 We're Committed to Exceptional Customer Care
Our team emphasizes customer service throughout the restoration process. We know the difficulty of recovering from a disaster and deeply empathize with what you are going through. Concerned with your safety and health concerns, prized valuables, primary goals, and budgetary situation, we prioritize your needs from start to finish.
We're Big on Planning
Coordinating and planning are crucial components of any large-scale task. To achieve successful damage mitigation, our team assesses, adapts, and strategizes at every stage of the recovery process. By organizing a hierarchy of tasks and categorizing what needs to be discarded, cleaned, or salvaged, we streamline our remediation efforts to help your life and property return to normal.
We're Fully Vetted, Training, and Insured
Our restoration technicians adhere to all OSHA safety standards and restoration guidelines specified by the Inspection Cleaning and Restoration Certification (IICRC). We also require background checks and ensure each employee is compliant with federal, state, and local regulations.
We Focus on Reducing or Eliminating Health Risks
Dealing with disaster sites involves many health risks. To help our technicians and customers avoid illnesses, ailments, and injuries, we implement a strict set of cautionary measures:
Testing structural elements of buildings to ensure stability
Checking the air for combustible gases
Utilizing industry-grade PPE for biohazardous situations
Wearing protective goggles, facemasks, and gloves
Containing mold growth and bacteria to reduce potential exposure
Breathing into respirators to avoid infection, disease, and smoke inhalation
We Provide Upfront, Honest Pricing
Our on-site damage assessments are complimentary. Once we finish a walkthrough, our specialists will devise a detailed restoration plan that lists our recommended services and their related costs. We take pride in offering competitive price points that are 100% free of hidden surprises.
We Have Vast Experience
For over 40 years, STOP Restoration has been trusted by business owners across the country. Our franchise network deploys industry-best practices and never stops progressing forward. We aim to be the best commercial restoration company we can possibly be. With our pulse on the latest technologies and breakthroughs in the industry, we are always eager to adopt and implement new techniques.
Damage Restoration Before and After Photos

It takes a team of experienced restoration professionals to transform your commercial property from condemned to beautiful again.
---
We Can Work with Your Insurance Company
Between itemizing property damages/losses, researching insurance policies to maximize benefits, and filling out complex paperwork, the insurance process can be frustrating and complicated. Well-versed and teeming with insights, our team is here to help guide you through the process with professional advice and practical tips. We are always happy to field questions, respond to requests, and communicate with your insurance company.
Available 24/7 For Your Commercial Property Damage Restoration Needs. Call Today!
If you are a commercial property owner dealing with significant property damage, we are committed to seeing you get back on your feet. That is why we are on standby around the clock – every day of the year. We know that disasters occur when least expected. We also know that timeliness is integral when salvaging damaged materials. That is why our friendly team is always accessible and ready to be of service.
Contact STOP Restoration at (844) 500-4775 for commercial damage restoration today!