Learn More About Salem STOP Restoration Owners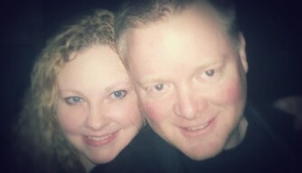 STOP Restoration of Salem understands that helping people navigate a disaster means more than just making repairs to their home. Eric and April Blackburn developed their company on the premise that compassion and respect are just as important as skills and craftsmanship when helping people through unplanned events.
Eric is a life-long Oregonian, born and raised in Salem. He attended local universities earning Bachelor's and Master's degree and spent many years working in the insurance and medical fields. Along the way, Eric's interest in fixing and revitalizing older homes grew to be more than just a hobby. Combining this with over a decade of operations management experience led to a perfect match with the restoration industry.
April is also a native Oregonian. April brings a wealth of Human Resources management experience and a strong commitment to the value of service to others. April operates her own company providing specialized transportation services to special needs children.
As part of the STOP Restoration franchise system, we are backed by 40 years of experience and expertise that has helped STOP Restoration to become a recognized leader in the restoration industry. You can feel comfortable knowing that our staff is highly trained, competent, and trustworthy. We employ a systematic approach to managing restoration projects. What this means is that every job is planned and executed according to a rigid set of guidelines, ensuring the best result every time. Nobody plans to have a disaster. When you do, you can trust STOP Restoration to handle everything from the initial response to the final walk-through.
Are you ready to get started? Call (503) 854-0687 today or contact us online.