Fire Damage Restoration Services
Fire Damage Cleanup & Repair for Residential and Commercial Properties
When a fire damages a home or business, it can be hard to know where to start rebuilding. With STOP Restoration on your side, we will not waste a second – working overtime to get your property back to pre-loss condition as affordably and efficiently as possible.
After a fire, buildings are often exposed to natural elements that leave them vulnerable to more damage. By showing up quickly, assessing the damage, and preparing a restoration plan, we work extra fast to save what is left. With four decades of industry-leading service, our professionalism and methodologies are unrivaled.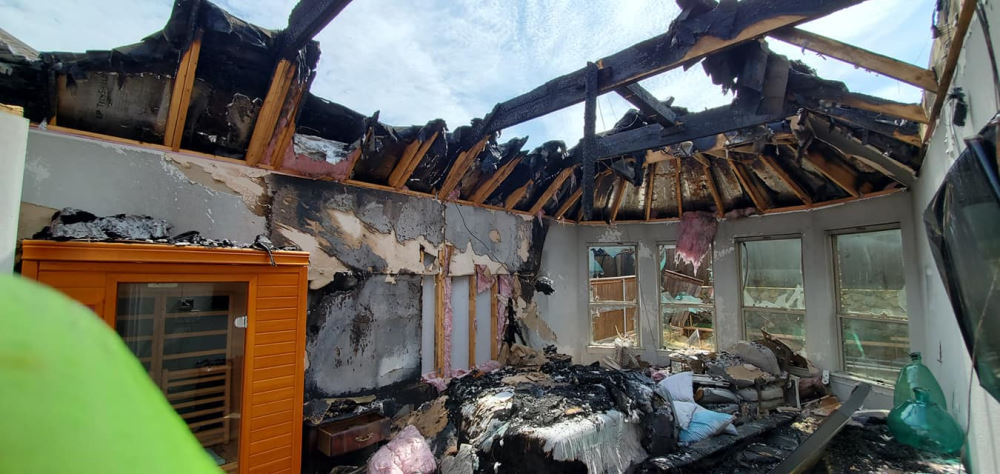 What Is Fire Damage Restoration?
Fire damage restoration is the professional process of salvaging fire and smoke-damaged property. Depending on the scope of the damage, fire cleanup and restoration can take days, weeks, or months. The extensive process includes:
Boarding up damaged sections
Performing demolition and reconstruction
Removing debris and soot
Removing hazards like lead or asbestos
Cleaning and deodorizing materials and possessions
Common Causes of Fire Damage Include:
Many sources can ignite fires. Knowing some of the most common causes can be beneficial in reminding property owners to remain extra vigilant.
Cooking
You can unintentionally start a fire when:
Food is forgotten and left unattended while cooking
Combustible materials are placed too close to a heat source
The temperature is set too high on a stove/oven
A cooking appliance is accidentally turned on
Smoking in Your Home
When a cigarette is left smoldering in an ashtray, the contents inside can ignite and combust. Another way smoking can lead to a home fire is through ash and embers. To prevent smoking-related fires, we advise that you never smoke indoors (especially in bed), when fatigued, or after taking certain medications.
Heating
According to the National Fire Protection Association (NFPA), space heaters cause one-third of all winter house fires. The NFPA also reports that heating equipment is the cause of approximately one in every six home fires – the second leading cause behind cooking. Although space heaters and fireplaces are the main culprits, central heating systems are responsible for more than ten percent of fires caused by heating appliances.
Electrical Wiring
Faulty electrical outlets and defective appliances cause most electrical fires. Rewiring with old and exposed wires that exceed the recommended circuit amperage can create an electrical arc that sparks a fire. Improper wires can also melt, triggering electrical fires.
Office or Electronic Equipment
Many fires are started by faulty switches, appliance cords, and electrical receptacles. Removing the grounding plug from a computer cord to improperly adapt it to a two-prong electrical outlet, overloading an outlet, and extension cord misuse are also common electronics-related causes of structural fires.
Arson
Arson is the malicious burning of property with the intention of destruction. When an arsonist sets a fire, the scene becomes a crime. If it's concluded that arson was involved, it could impact the insurance claim. Common indicators of arson include evidence of unusually high heat stress, forced entry, and fires that begin at multiple points of origin.
Exposure
Exposure fires are fires that begin externally – spreading from a neighboring landscape, structure, or vehicle. As noted in the NFPA's Home Structure Fires report, fires caused by exposure to another fire led to the highest average property loss in 2018. The NFPA also noted that roughly 3% of property fires result from exposure fires: causing 20 deaths, 60 injuries, and $792 million in property damage annually.
What Do I Do After the Fire Damage Has Occurred?
Hiring seasoned professionals and being proactive are two ways to boost the chances of successful fire damage restoration. Before a specialist can enter a fire-damaged property to make assessments, approval must be granted by a licensed fire authority. Once legal access is granted, we will inspect the extent to which the flames and smoke penetrated the structure. After a thorough overview is complete, we will formulate a timeframe and offer a cost estimate for all restorations.
Is It Dangerous to Clean Up After a Fire Myself?
We highly recommend relying on professionals when dealing with fire damage. With qualified training and certificates, STOP Restoration's specialists know how to safely repair compromised structures. Fire damage is extensive and requires tremendous discretion. From boarding up exposed sections to ensuring electrical outlets are not hazardous, our technicians will follow proper precautions.
Our Fire Damage Restoration Process
Assisting with insurance, mitigating damage, eliminating smoke and soot, repairing salvageable structures, and evaluating all aspects of your property, we proceed with purpose and speed.
We Arrive At Your Home Quickly
The first 24-48 hours after a fire are the "golden hours" for restoration efforts. Unfortunately, building materials and valuable assets rapidly deteriorate after fires due to the corrosive acidity of soot and smoke. Making matters worse, home fires frequently result in water damage because of the liquid chemicals and high-powered hoses used to extinguish the flames. Our restoration team can protect what valuables remain by quickly stabilizing the building and boarding up exposed sections. Once the structure is secure, we will dry, discard, protect, and clean damaged contents.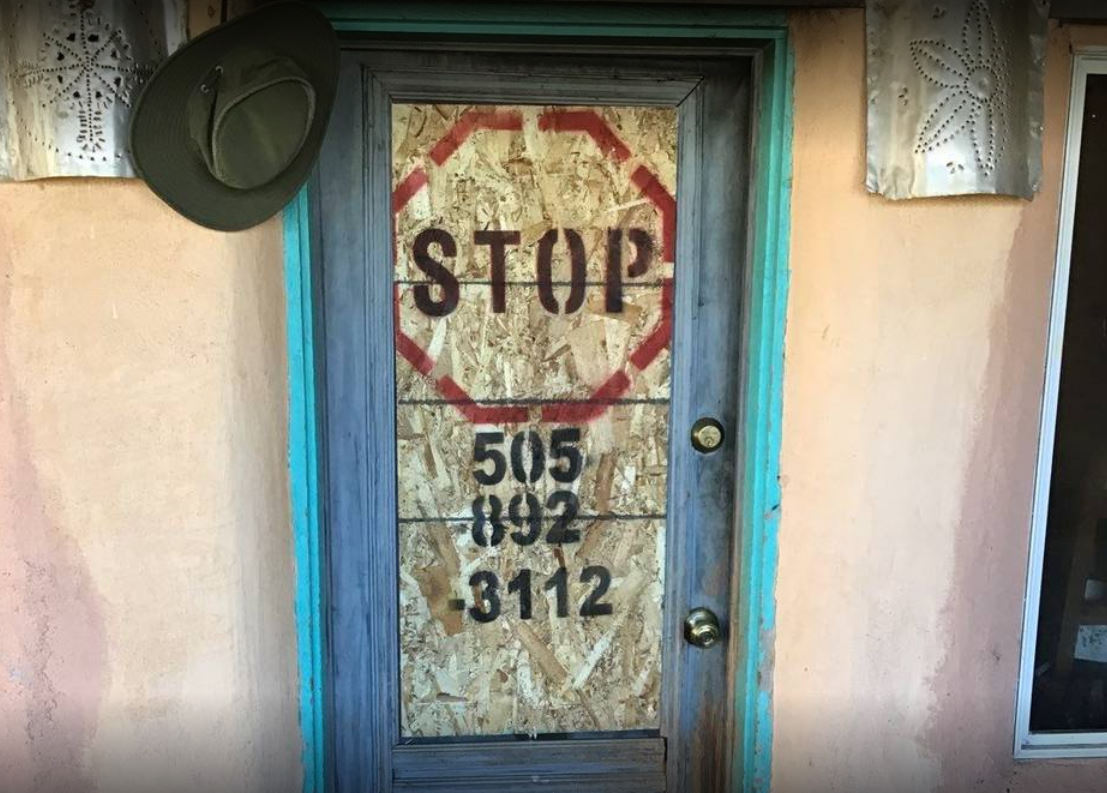 ---
​
We Assess the Fire Damage
Upon arrival, our team will evaluate all structural and property damage so you can weigh the costs of replacement vs. restoration. This evaluation process will consider:
The long-term consequences of smoke- and heat-related damages
Sentimental value
Antique value
Decreased life expectancy
Current material value
We Provide a Fire Damage Restoration Plan of Action
At STOP Restoration, we create a game plan right away and assist with all aspects of the recovery, including damage mitigation, cleanup, insurance claims, and reconstruction.
We Restore Your Home from the Fire Damage
Remove Belongings, Restore Them, and Store Them While We Work on Your House: Packing up and temporarily storing your belongings elsewhere is a crucial part of most restoration efforts. This step keeps inventory for insurance purposes, protects your possessions from decay and theft, and improves accessibility to damaged areas. To help assist insurance adjusters, we meticulously inventory every item while keeping them safe and secured at our offsite facility.

Remove Charred or Burnt Materials that Cannot Be Salvaged: Fire damage frequently causes irreversible damage. Even items that appear okay may be irreparable by consequence of structure/molecular breakdown, smoke damage, or internal melting. We tear down and demolish any charred or burnt materials that cannot be restored. This includes furniture, studs, roofing materials, appliances, permanent fixtures, large electronics, drywall, flooring, and windows.
Have an Engineer Inspect and Ensure Structural Integrity, if Necessary: One of our engineers will complete a walkthrough of your property, inspecting the bones of the building to determine structural integrity. Afterward, the engineer will offer expert guidance on what needs to be entirely renovated and pinpoint areas with safety concerns.
Scrape, Sand, and Seal All Salvageable Burnt Surfaces: The engineer inspecting your property will also inform our restoration experts about which charred surfaces can be salvaged from scraping, sanding, and sealing. Knowing what areas need to be demolished will help streamline our efforts.
Clean and Restore the Building's Frame, Siding, Windows, Roof, and Doors: A significant structural fire is likely to leave windows, walls, doors, and roofs compromised and filthy. This will make the property vulnerable to vandalism, burglaries, and bad weather. Boarding up, sealing off, and restoring these structural components will go a long way in getting the framework of your property intact again.
Inspect and Restore Electrical, Plumbing, and Drywall: After an assessment has been performed, the next step is rebuilding foundational infrastructure. Our team will repair or replace damaged sections of your roofing, fixtures, flooring materials, electrical wiring, plumbing, and drywall. This is labor-intensive, but we are more than up for the task!
Paint Surfaces and Clean or Reinstall Flooring: The heat of a fire will cause paint to peel and warp, tile and linoleum to melt, and wood to discolor and disintegrate into ash. If we need to reinstall flooring, counters, and other surfaces, we will do so early on. After reinstalling these surfaces, our specialists will wash and paint them to look brand new.
Return and Place Restored Furniture, Draperies, and Other Belongings: After storing your belongings at our monitored facility, our experts will keep close track of all items. When your structure is sufficiently restored and safe, we will return your items where they belong.
We Also Provide Smoke Damage Restoration Services: The longer soot and smoke linger, the more their odors will sink into walls, carpets, and furniture. After a fire, smoke will even penetrate floors, attics, basements, and ductwork. This is not good as smoke inhalation is toxic and harmful to your health. The faster you contact our certified specialists, the faster we can perform carpet cleaning, furniture deodorization, wallpaper replacement, and wall washing services that make a difference.
Your Life Goes Back to Normal
After removing smoke-damaged and saturated contents, we use thermal fogging mist, deodorizing agents, and ozone generators to remove smoke permanently. All these technologies will help eliminate dangerous chemicals from your building.
Fire Damage Restoration Before and After Photos
Large or small, fires are devastating. We do our very best to salvage as much as possible. Check out some photos of our spectacular restoration efforts: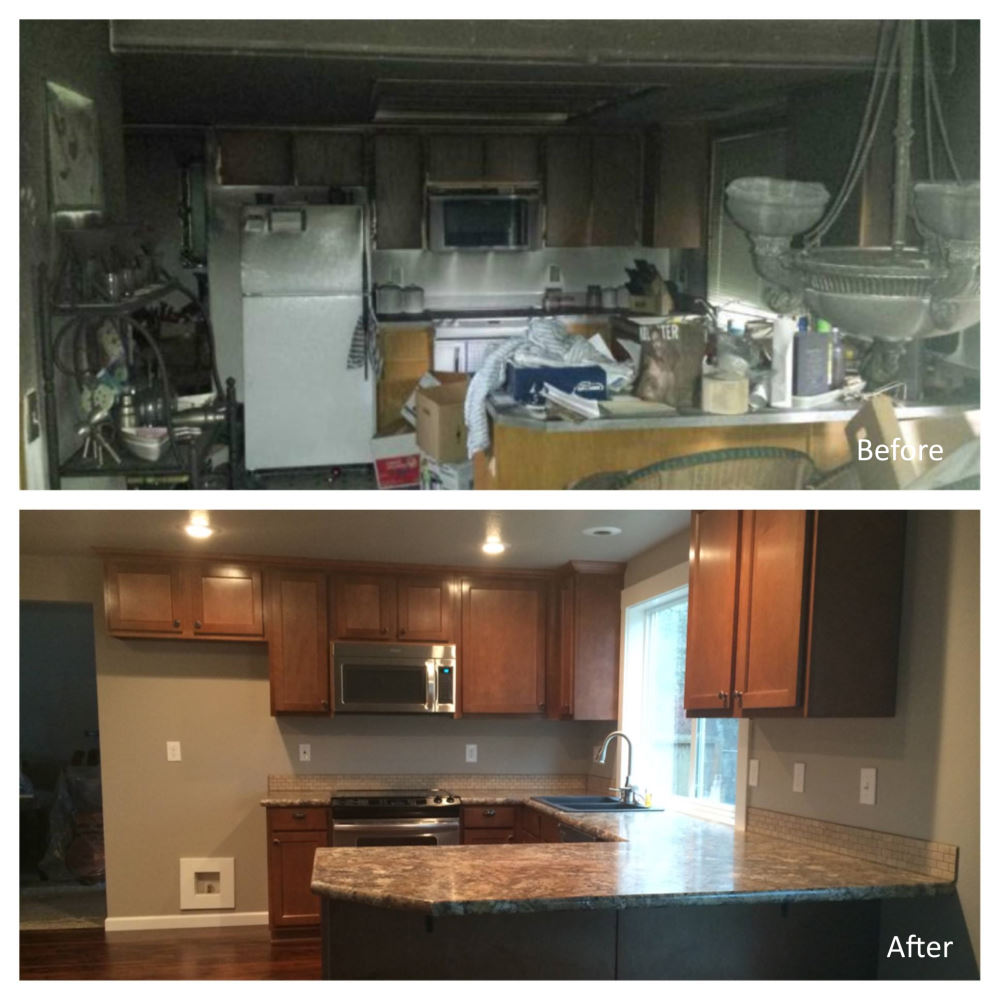 ​
View Fire Damage Restoration Before & After Gallery
---
How Much Does It Cost to Clean Up Fire Damage?
The costs of fire damage largely depend on the scope of the fire, the materials affected, and the promptness of restoration efforts. Structural fires are rarely cheap, but we strive to make our services as affordable and insurable as possible. By closely evaluating all affected areas, we delicately determine what can be salvaged/restored and what must be replaced.
We Can Work with Your Insurance Company
After a fire, it will be important to take inventory of everything that was destroyed, discarded, or salvaged for insurance purposes. We will create receipts of all items lost and salvaged to ensure you can thoroughly catalogue what was lost.
Our financing team will also help you file insurance claims and get pre-approved. It is essential to start the claims process immediately. 'Loss of use' funds from an insurance policy can be critical in helping pay for daily living expenses while everything gets sorted out.
Why STOP Restoration for Fire Damage Restoration?
Fortunately, items not directly damaged by flames or extreme heat can often be restored. Relying on specialized techniques and technologies, STOP Restoration customizes our restoration efforts to cater to your unique needs. Our specialists intelligently consider every angle to optimize the chances of successful restoration.
We Have Vast Experience: We have repeatedly exceeded expectations for over 40 years – even restoring properties that initially appeared hopelessly destroyed. Our familiarity with emergencies comes in handy in multiple ways. From ensuring everyone's safety to offering professional opinions about what is salvageable or insurable, our insights make a difference.
We're Committed to Customer Satisfaction: Our hearts go out to our customers who suffer from fire damages. That is why we do everything in our power to recover, restore, and return your property to its proper condition.
We're Fully Vetted, Trained, and Insured: Our technicians comply with all OSHA safety standards and restoration guidelines, including those defined by the Inspection Cleaning and Restoration Certification (IICRC).
We're Big on Planning: By looking ahead and applying past lessons, we avoid making mistakes and wasting time. Our specialists are also great at finding quick solutions to protect your property from rain, wind, and debris.
We Focus on Reducing or Eliminating Health Risks: Beyond achieving structural safety and smoke removal, our technicians show up with eye protection, facemasks, gloves, and respirators to avoid contracting illnesses related to smoke exposure. Avoiding disease and injury is our priority.
We Provide Upfront, Honest Pricing: At STOP Restoration, our on-site inspections are completely complimentary. Once complete, we will customize a plan of action that clearly outlines all services and related costs.
We're Available 24/7 for Fire Damage Restoration Services. Call Today!
Every second of every day, STOP Restoration is on standby to assist with fire damages. As soon as we get the call, our team will rush to your location, inspect the damage, and design a plan that minimizes costs and material loss.