Communication and Quality Control are the Key to a Smooth Water Damage Restoration
Blog
»
2015
»
August
»
Communication and Quality Control are the Key to a Smooth Water Damage Restoration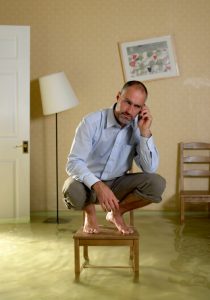 Service Team of Professionals takes extra measures to ensure quality control throughout the water damage, mold remediation, or fire damage repair process. We believe that keeping homeowners and insurance adjusters informed and involved hold us to a higher standard of accountability.
Communication helps to ensure quality control.
We encourage homeowners to be involved from the first contact through the end of work.
This allows them to ask questions and express their concerns throughout the time our technicians are working in their home.
After all, they are the ones who will have to live there after we are finished.
We insist that the homeowners sign off on all work as it is completed to make sure the finished product is up to their standards.
This is just one more way Service Team of Professionals offers quality control and homeowner involvement. Learn more about the Silicone Valley chapter of STOP.
Service Team of Professionals is proud to work closely with homeowners and insurance companies in the Silicon Valley. After receiving insurance approval of our estimates, we review those estimates with our customers before they sign a contract with us.
Reviewing the estimate is crucial because insurance companies will pay to restore the property to pre-loss condition, whatever that may be.
This allows STOP to make sure the homeowners understand exactly what work their insurance company will or will not pay for.
Yes, they will pay to repair damage related to the current claim.
No, they will not pay for a complete kitchen or bathroom remodel on the opposite side of the house from the area affected by water, smoke, fire or mold.
Logic and honesty prevail. STOP holds up our end of the honesty requirement.
If you want honest work after a water damage event, flood, fire or mold removal, please give us a call at STOP of Silicone Valley at 408-837-4247.
Get answers to your water damage restoration questions, check out ourSilicone Valley restoration blog.
Posted By
STOP
Categories:
More Posts Like This
It's easy to find a business expert (sometimes only a self-appointed one) to tell you that you have to build a team. Doing everything by yourself can be ...

Read More

A s business owners, we wear many hats. We all agree on this. Maybe we should make a list of what each of these hats has printed on the front. What if we limit ...

Read More

In this blog, I thought I would start by going right between the eyes, asking this question as bluntly as possible; Can one sterilize a building against the ...

Read More
Part of the Authority Brands Family