Water Damage, Smoke Odor, Fire and Mold Removal in Winston Salem, North Carolina Serviced with Sincerity by "STOP"
Blog
»
2015
»
May
»
Water Damage, Smoke Odor, Fire and Mold Removal in Winston Salem, North Carolina Serviced with Sincerity by "STOP"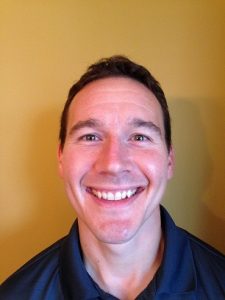 One of the nicest guys you'll ever meet is Ben McDonald in Winston Salem, NC. He also happens to be the owner of the finest water damage company in the region, a franchise by the name of Service Team of Professionals, "STOP" for short.
When the unfortunate disaster happens in your home, be it water, smoke, fire or mold damage, rest assured that Ben McDonald and his crew at STOP is on the way with stress relief, sincerity, and all the technical equipment and know-how to put your water damage event behind you. STOP of Winston Salem, North Carolina also offers full-service smoke, fire damage repair and mold remediation.
Ben became self-employed when he saw the need in Winston Salem, NC for a competent, fair-priced, full-service restoration company to serve homeowners and insurance companies. Ben believes (as do all STOP franchise owners around the country) "There is a way to make the best of a house flood or fire. It starts with everyone working together toward the same goal." The "goal" he is referring to is getting the home or business owner's life back to normal and the claim file closed for the insurance company. "If everybody is honest, everybody wins."
When a property gets wet, time is very important. A fire damage or water damage event is not the same as a car wreck where all the damage occurs upon impact. Water damage and smoke are increasingly damaging to a as time goes by. Every hour, every day that passes before damage mitigation services begin means more cost, more disruption and more delay to getting everything back to normal after a disaster. This is why so many insurance agents and adjusters across the country recommend STOP to their insureds. "We have happy letters from past customers that really helps us instill confidence in flood and fire victims" Ben shares humbly. "We've been fortunate to earn the trust of many customers and insurance professionals in the Winston Salem area."
Call on Ben and STOP in Winston Salem, NC and surrounding areas for water damage service, smoke and odor removal, fire and mold issues for RESTORATION ...done right the first time.
Posted By
STOP
Categories:
More Posts Like This
It's easy to find a business expert (sometimes only a self-appointed one) to tell you that you have to build a team. Doing everything by yourself can be ...

Read More

A s business owners, we wear many hats. We all agree on this. Maybe we should make a list of what each of these hats has printed on the front. What if we limit ...

Read More

In this blog, I thought I would start by going right between the eyes, asking this question as bluntly as possible; Can one sterilize a building against the ...

Read More
Part of the Authority Brands Family