Water Damage Clean Up: What to Do When You Need Water Damage Removal Services
About Us
»
Blog
»
2019
»
April
»
Water Damage Clean Up: What to Do When You Need Water Damage Removal Services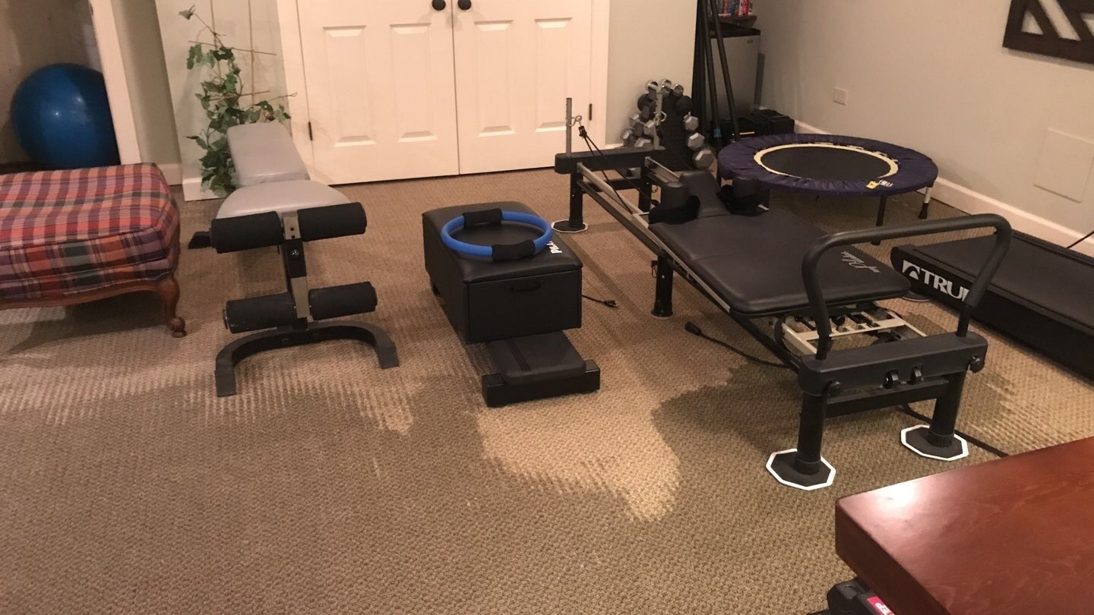 What should you do when you find wet carpet in your basement? Proper water damage clean up can be more difficult than it looks. It it best to use a water damage clean up professional such as Service Team of Professionals (STOP Restoration Bridgeview, IL). If you live in Bridgeview, Illinois or surrounding areas, you can reach us at (708) 321-1000. We understand having wet carpet can be a stressful situation. Service Team of Professionals is here to help guide you along the way.
The first thing you should do is locate and stop the source of the water that is coming in. Common sources that cause water damage to a basement are sump pumps, water heaters and window wells. As a homeowner, you should know where your water main shut off is located in your home. If you need help locating it give STOP Restoration Bridgeview a call at (708) 321-1000.
If the water damage to your basement leaves standing water, after assessing the situation to make sure it is safe, the water must be removed. You can use a wet-dry vacuum to remove standing water from larger affected areas or a towel to soak up the smaller pools of water on the wet carpet. Sometimes when you are in need of water damage clean up due to a basement flood, it is necessary have a professional restoration company remove the standing water. Service Team of Professionals in Bridgeview, IL is on call 24/7 for your water removal needs.
Now remember, time is of the essence when it comes to water damage clean up and mitigation. Getting a restoration professional in your home right away will not only get you back to normalcy much quicker, but also prevent further damage or mold growth. Water damage is something that your insurance company may cover depending on the situation. After you have called a professional restoration company such as STOP Restoration, you'll want to contact your insurance agent to let them know what happened. STOP Restoration of Bridgeview, Illinois is a highly educated and experienced team backed by a national franchise. With Service Team of professionals, Restoration is done right the first time.
At this point, the water damage professional in your home will bring in the proper equipment to dry out your basement. At Service Team of Professionals, we will send an educated technician to your home and assess your needs. Our team will walk you through the process and explain what steps will need to be taken to properly dry your home and get you back to pre water loss conditions. We understand the inconvenience that water damage brings to a family and home. This is not a fun experience to go through and we understand you may be confused or worried about your personal belongings. We will be sure to guide you every step of the way and treat your home with respect as if it were our own. You can call us any time 24/7 at (708) 321-1000 with any questions and we will be happy to assist you. STOP Bridgeview services Orland Park, Tinley Park, Hickory Hills, Palos Park and surrounding areas.
Posted By
Service Team of Professionals Bridgeview
Categories:
More Posts Like This
You got water in your basement after a crazy rain fall and your world is turned upside down. You have a million things running through your mind like how am I ...

Read More

Mold remediation services by a professional, certified company are needed when you find mold growth in your home. Mold comes in all shapes and sizes, different ...

Read More

Were you one of the many homes affected by the Memorial Day flood? This crazy weather has caused water damage to many basements in the Chicagoland suburbs such ...

Read More