What to do When You Have a Water Leak in your Home
Water leaks can be such a nightmare! A water leak can come from a leaky ice maker, an overflowing bath tub, or even a burst pipe. Water gets everywhere- in your walls, under your flooring, and soaking into your belongings! In the amount of time it takes to shut off the main water valve you could be dealing with some serious damage, and that's if you're home when the damage occurs.
Let STOP help you make the most of your time and money. If you don't act fast your property could be damaged further, preventing you from getting your home or business back to pre-loss conditions.
Don't fret!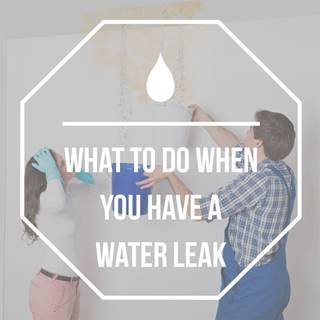 There are steps you can take immediately after water leaks in your home or business to minimize damage and inconvenience:
Document Everything! Take pictures, video, and save receipts. Doing this will help your insurance claim be processed faster.
If the source of the leak is inside your home from an ice maker malfunction, faulty plumbing, or burst pipe- shut off the main water valve immediately.
If you're dealing with a natural disaster, or another serious water event turn off the natural gas, or power to make sure everyone in your home is safe.
For safety purposes, don't use any electrical appliances if your flooring is wet.
Soak up as much water as possible in order to prevent further damage.
Use fans or A/C to circulate air effectively in your home.
Move your water damaged belongings to a dry area.
Don't throw anything out! Your claims adjuster may need to inspect your belongings.
Call STOP – Service Team of Professionals to help you with your water damage restoration. STOP is a full-service restoration company that has been providing the Fort Mill, South Carolina area with water damage restoration services for over 7 years. We will come out and assess the damage FREE of charge. STOP – Service Team of Professionals will help you file a claim, mitigate the damage, submit the estimate to your insurance company, communicate with the insurance adjuster, and perform the complete rebuild of the damaged area of your home.
Call (803) 998-2456
For 24/7 Emergency Service
Posted By
Service Team of Professionals
Categories:
More Posts Like This
Do you suspect you have mold in your York County home? Arm yourself with the tools you need to determine whether you have a mold problem. Moisture creates an ...

Read More

Only 25% of homes in the United States have a fire escape plan that they practice with their family. Kids under the age of 5 have a much higher risk of dying in ...

Read More

When we think about pollutants, we think about those found outside. Emissions from combustion processes from cars and gas furnaces come to mind. Indoor quality ...

Read More