Mold Remediation Engagement Steps
Guiding You Through the Mold Remediation Process
Very often when a property owner finds that they have a mold problem in their commercial or residential property, it is the first time they have ever had to deal with a mold issue. Service Team of Professionals (STOP) Fort Worth is here to help guide you through the process, and you can contact us at (682) 222-1009. In an effort to familiarize prospective customers with the typical steps involved in a Mold Remediation process, we have outlined at a very high level the basic engagement.
Mold Remediation Engagement Steps
Mold assessment consultant appears at the job site to conduct testing

Assuming positive test results, the mold assessment consultant then develops a mold remediation protocol, which is provided to the property owner

The mold remediation protocol is a general outline of what materials should be initially removed including location and quantities, the protocol also specifies the type of safety equipment and containment that must be utilized.

A copy of the mold remediation protocol is provided to STOP Restoration

STOP Restoration develops an estimate based upon the protocol, our experience, training and actual onsite observations.

STOP Restoration uses standardized pricing developed by the insurance industry and localized to individual zip codes, we do not make up pricing
The estimate is provided to the property owner and approval to begin the remediation project is given by the property owner

Contracts are signed and deposit is made allowing project to be scheduled
STOP Restoration then develops a mold remediation work plan which is a detailed set of guidelines that will be followed to conduct the actual mold remediation project.
The mold remediation project is started

Setup containment and decontamination areas
Install negative air machines and HEPA filters
Begin demolition, cleaning, HEPA vacuuming, apply antimicrobials, wire brush or sand where necessary and apply antimicrobial sealants where needed.
Install secondary containment
HEPA vacuum floors walls and ceilings within containment area
Run air scrubbers for 48 hours
Mold assessment consultant returns to conduct clearance testing
Lab results come back as passed
Customer makes final payment
Containment is dismantled and equipment is removed
Mold Assessment consultant and Mold Remediation contractor issue certificate of mold damage remediation.
Stop Fort Worth is standing by to help you with water, smoke, fire and mold remediation should you have the need. You can always reach us at https://www.stoprestoration.com/fort-worth-south/ or (682) 222-1009.
Our Team At Work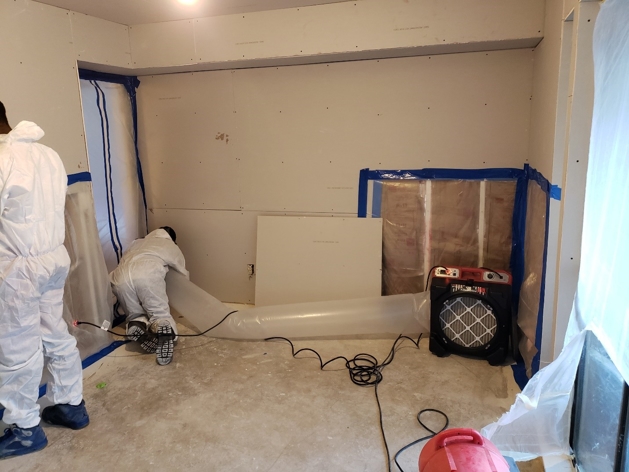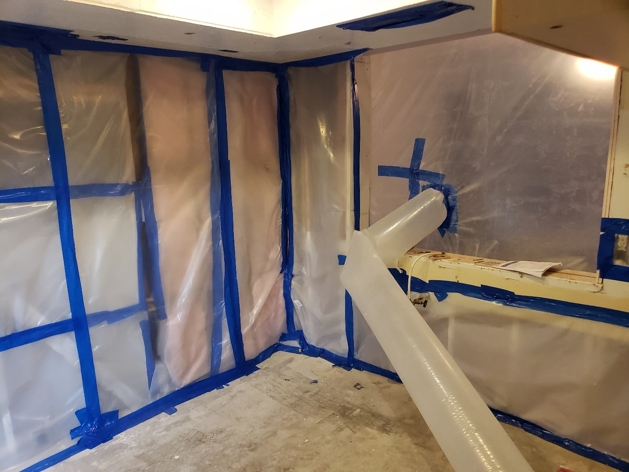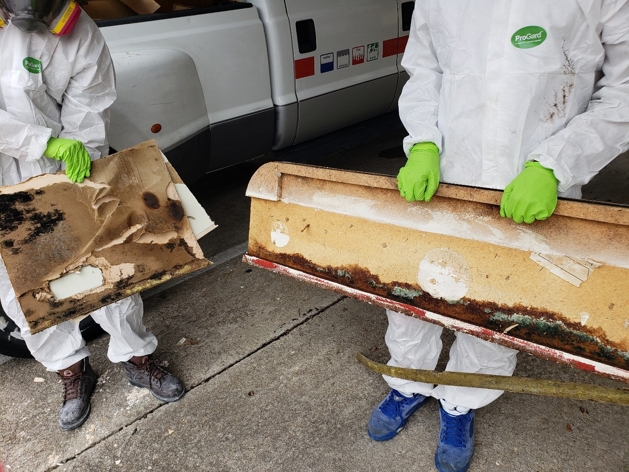 Posted By
Service Team of Professionals Fort Worth
Categories:
More Posts Like This
A professional water damage restoration process can have several steps as the restoration professionals follow their operating procedures. It may even turn out ...

Read More

A flooding scenario calls for some quick action on your part as the restoration process should ideally kick off right when you first find out about it. The ...

Read More

Any time you're met with a water damage scenario, you might be satisfied with the knowledge that your homeowner's insurance will cover the damage. However, ...

Read More