Why is STOP Different Than Other Franchises?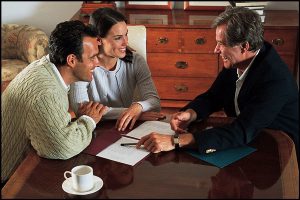 STOP is a property restoration franchise. We specialize in water damage, smoke, fire and mold remediation. We train and support you in all aspects of marketing, management and technical. At this time, we have franchises located in 20+ states across America.
As a STOP franchise, you will market yourself, your services and your systems. You will build a company in your market the same way our clients and franchisees have done it for decades (the same way every large restoration company has done it).
STOP restoration franchises fit best for management-driven entrepreneurs with big goals. Any sort of hands-on "tinkering" experience is helpful, but many of our franchisees have no prior experience fixing houses whatsoever. We can't build a million dollar company with only two hands anyway. We'll build you as a manager and executive in this field instead!
If you are a business-minded person, you'll LOVE this: In STOP, you will implement a Biz-to-biz marketing program, work for home and building owners, and collect retail pricing... the best of all worlds!
What is the difference between restoration franchises? First of all, STOP focuses on a full service menu of insurance-paid, in-demand services. We're in a very recession resistant industry. Pipes break, lines leak, fires happen, mold grows. You'll waste no money on advertising in STOP. You will rarely have to bid against anyone else. You won't rely or wait on homeowners to budget to "clean something." In STOP, you won't chase big-hassle, low-pay handyman type jobs like fixing a doorbell, gate or window. Nor will you have to spend your evenings in peoples' living rooms bidding for jobs – as one of many bidders.
The money that pays for your services is allocated by insurance companies. So we'll direct you with very specific training and methods to target referral sources such as insurance agents, adjusters, property managers and a list of others that can send you work for your entire career. STOP franchisees aim to "build a company" as opposed to those in other service industries that basically "look for jobs." They have to. Here's the difference: Remodelers, handyman, and painters lack the benefit of the repeat work that folks in the insurance industry can achieve.
When you're focused on a targetable, business-to-business industry like restoration, you will spend virtually nothing on advertising. There is a big difference between building a company and "doing some jobs." Be smart and respect your time and make your 40-hour week count!
What else makes STOP different than other franchises? Perhaps most important of all, STOP discloses an honest, transparent Item 19 earnings claim. We grant the largest territories and the lowest initial investment (about half of other brands), the lowest royalty, and NO ADVERTISING FEE or other hidden charges. We provide 18 days of training in your first year, 6 days each year thereafter PLUS THE KEY TO STOP, our expert daily, on-call consulting forever.
In summary, while other brands focus on getting you to sign on, and require you to buy (from them) a van or two, and tons of equipment and trinkets, STOP focuses on building your company. ...the same thing you'll be focused on.
If you enjoy meeting people;
If you enjoy serving others;
If you want business systems to follow from Day 1;
If you would go crazy standing behind a counter hoping for customers;
...then please consider the recession-resistant world of disaster restoration… and STOP, the Service Team of Professionals.
I think you'll see and feel what makes STOP difference than other franchises.
Posted By
STOP
Categories:
More Posts Like This
Most people have never suffered a water damage or fire in their home or office. So it's logical that they've never heard of the water damage restoration or any ...

Read More

Most people don't know that water damage, fire damage, mold and biohazard remediation is an industry. What connects these various services? Two things connect ...

Read More

Service-based, locally owned franchises have competitive benefits that many other businesses simply do not have. As an owner, you're able to be your own boss, ...

Read More
Part of the Authority Brands Family