Service Team of Professionals in Mesa, Arizona Can Handle the Weather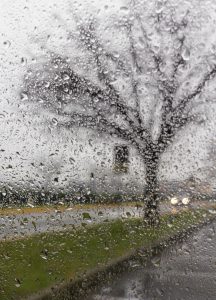 Remember the last big rainstorm?  You know, the one that reminded you that your home isn't as waterproof as you thought?  We rarely think about how leak proof our roof, walls, and foundation are until there is a problem. Then, the rain stops, the water dries up, and we forget about the problem until next time.  In the case of expensive fixes, property owners will sometimes perform temporary repairs or take the "wait and see" approach.
This winter, El Nino is supposed to bring heavy precipitation and warmer than average temperatures to the United States.  Higher than normal amounts of water and mild temperatures create the perfect environment for water damage and mold growth.  Since water always takes the path of least resistance, you can expect to find water damage in places that are usually unaffected by winter storms.  Often, people will choose to live with a leaky roof or basement because they believe it is just a part of living where they do.  When this happens, what they don't know may hurt them.  Recurring water damage can compromise the structural integrity of a building and even expose the inhabitants to mold.
The expert technicians at Service Team of Professionals of Mesa, Arizona are trained to handle mold and water damage caused by everything from the leaky roof to the flooded basement, in both residential and commercial properties. Regardless of the cause, Service Team of Professionals in Mesa, Arizona is always ready to take your call 480-818-1440 and help get your home or business back to pre-loss condition.
Posted By
STOP
Categories:
More Posts Like This
It's easy to find a business expert (sometimes only a self-appointed one) to tell you that you have to build a team. Doing everything by yourself can be ...

Read More

A s business owners, we wear many hats. We all agree on this. Maybe we should make a list of what each of these hats has printed on the front. What if we limit ...

Read More

In this blog, I thought I would start by going right between the eyes, asking this question as bluntly as possible; Can one sterilize a building against the ...

Read More
Part of the Authority Brands Family