Definition of Mold Cleaning vs. Mold Removal and Mold Remediation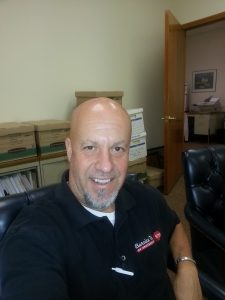 It seems strange (and amazing) that mold can be found in so many houses; creating the need for remediation and cleaning. Many types of mold are generally harmless and don't seem to cause many troubles. But mold removal, officially called mold remediation,  can become your obsession when allergies or continuous sinus problems plague you.
You may have an indoor air problem with a not-so-harmless mold. In Western Pennsylvania, there is a trusted name in Chris Mazza and his Service Team of Professionals (STOP) franchise to call on for any mold removal, mold cleaning or any musty odor mystery you have.
In most cases, a person notices some discoloration on a wall or baseboard. It may look like a random, old mold stain. If there is no connection between respiratory complications, illness, headaches, most just ignore it. A better idea might be to consider calling a mold cleaning company for another opinion. After all, there may be nothing more than discoloration visible on the surface but what lurks below could be something far worse than a stain. Cleaning the visible side of a wall surface may not deliver true mold removal.
Even after mold remediation, in some cases, a visible difference in color remains between mold-affected areas and those unaffected by mold. Sometimes dark or even black stains may still be noticeable. The area can be free of mold (due to mold remediation) yet remain visibly stained. This is where mold cleaning comes in.
Not to complicate the matter, but to add some clarity to the issue of mold, mold spores are dangerous. They are dangerous whether alive or dead. So mold removal is different than mold cleaning. Oftentimes, mold spores can be removed quite easily from surfaces. But a stain can remain. An all-inclusive mold remediation and stain removal should be performed to insure a safe, indoor air environment.
Service Team of Professionals in Bridgeville, PA is here to help. We serve the southwest suburbs of Pittsburgh and parts of Northern West Virginia.
STOP franchises across the country are often called in for mold cleaning after mold has been removed. There are products and methods to help remove these stains. In some instances however, sealing and painting (or other finish application) may be necessary to achieve uniform appearance.
Service Team of Professionals franchises provide local service yet are trained and supported by a leading edge national franchise. Both business and production systems are part of STOP's brand. Our technical training and support personnel are some of the most respected names in the industry. We hope you never need us, but if water damage, fire, smoke or mold ever crosses your path, Service Team of Professionals in Western Pennsylvania is here to help. Call Chris at 412-580-0047.
https://pittsburgh.stoprestoration.com/
Posted By
STOP
Categories:
More Posts Like This
It's easy to find a business expert (sometimes only a self-appointed one) to tell you that you have to build a team. Doing everything by yourself can be ...

Read More

A s business owners, we wear many hats. We all agree on this. Maybe we should make a list of what each of these hats has printed on the front. What if we limit ...

Read More

In this blog, I thought I would start by going right between the eyes, asking this question as bluntly as possible; Can one sterilize a building against the ...

Read More
Part of the Authority Brands Family