BIOHAZARD CLEANUP SERVICES
Serving Chicago Metro / Chicagoland Area: Naperville, Aurora, Plainfield, Wheaton, Downers Grove, Bolingbrook, IL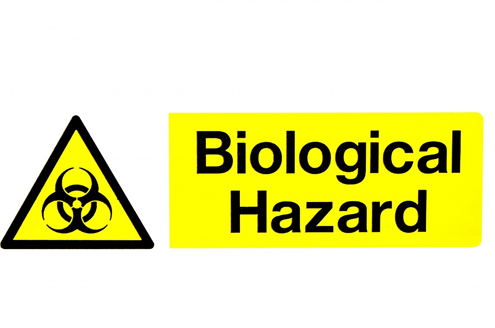 Biohazardous situations, such as crime scene cleanup or critter decontamination, need careful handling and meticulous attention to detail. They need to be handled professionally by someone who can adhere to all safety protocols to prevent the spread of contaminants, viruses, and bacteria.
This is exactly what Service Team of Professionals offers to its customers. We use our vast experience in the restoration industry to provide effective and prompt biohazard remediation.
At STOP, we are committed to offering accurate, safe, and reliable services to our clients round-the-clock!
STOP follows all OSHA and restoration industry standards of safety to the T. We always use personal protective equipment at all times. We also contain the affected areas as quickly and effectively as possible. Doing all this enables us to keep you and your family out of harm's way.
STOP BIOHAZARD CLEANUP AND DECONTAMINATION SERVICES
STOP offers Professional Biohazard Cleanup and Decontamination services for the following situations and incidents:
TRAUMA & CRIME SCENE
Cleaning a crime scene can be unbelievable traumatic and harrowing for the loved ones of the deceased. This is where STOP can help you! We will meticulously clean and decontaminate the entire space while being thoroughly compassionate and professional with the bereaved.
CRITTER DECONTAMINATION
Save yourself the trouble of running after the annoying pets that have infested your home and call STOP for quick and effective remediation. We will not only get rid of the critter from your property, but will also clean every inch of your home to keep you and your family safe from potential contamination.
METH LAB
Our experts offer reliable cleanup services to contain and discard the dangerous, combustible chemicals in meth labs and other drug manufacturing operations. You can rest assured that we will maintain high standards of security and safety to keep you out of harm's way while doing our job adeptly.
INSTITUTIONAL SERVICES
Due to the nature of work conducted at healthcare facilities, they are breeding grounds for all sorts of biohazards. You can keep your employees and patients safe by hiring STOP to get rid of the biohazard waste from your property.
HOARDING CLEANING AND DECONTAMINATION
At STOP, we understand the complexities of a hoarder's emotional state and in that stride, offer reliable, compassionate, and meticulous cleanup and decontamination services. Our main goal is to make the hoarder's place habitable and safe again while being respectful, non-judgmental, and kind toward our client.
WHY WORK WITH SERVICE TEAM OF PROFESSIONALS
Wondering why you should choose STOP for biohazard cleanup services? The answer is quite simple:
STOP IS GOING TO BE THERE FOR YOU WHENEVER THE NEED ARISES!
We have an inherent understanding of how stressful and overwhelming it can be to deal with biohazardous situations. This is why we always treat our clients with the utmost respect, kindness, and compassion.
Here are some reasons why you can put your trust in STOP:
Exceptional track record of over 40 years in the restoration industry
Highly-trained, certified experts who adhere to OSHA standards of safety
24/7 service availability and incomparable response time
Seamless, meticulous planning, and safe, non-disruptive work
Quick, honest, and reliable communication
With STOP's biohazard cleanup and decontamination service, you can rest easy knowing that your property will be free from all biohazardous waste and contaminants.
We offer our services in Downers Grove, Aurora, Naperville, Woodridge, Chicago West, IL, and the surrounding areas!
FOR MORE INFORMATION, YOU CAN CALL US TODAY AT OR SCHEDULE A SERVICE ON OUR WEBSITE RIGHT NOW.