Compare STOP to a Handyman Remodeling Franchise - Stop Restoration Retail
About Us
»
Blog
»
2014
»
March
»
Compare STOP to a Handyman Remodeling Franchise - Stop Restoration Retail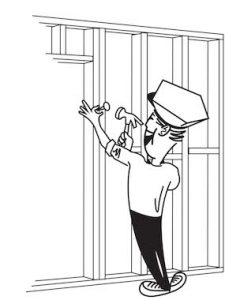 If you are looking for a remodeling franchise or handyman franchise, please take a look instead at the exciting, recession-resistant restoration industry; same technical skills, better industry.

Unlike a remodeling franchise or handyman franchise, you won't spend your late evenings with price-shopping homeowners looking to steal your ideas and get more bids. You will target the recession proof, white collar, multi-billion-dollar insurance industry.

STOP water damage and restoration franchises provide full-service property damage repair services (damage caused by water, fire, smoke, mold, etc.). These repairs are paid for by insurance companies. So the industry is very recession resistant. We offer all the training and support you will need.

Accidents happen. People in these situations need quality work and great customer care. If you like serving people, you can build a great company with STOP behind you all the way.

If you are an executive seeking a logical, intelligent, financial business model to fit your talents, we'll teach you the technical side. Let's build a planned, systemized, goal-oriented insurance restoration business. This is a great executive model franchise.

If you are a talented carpenter or cleaning/restoration technician, you've got an excellent head start. Let us show you the management and marketing end of this specialized industry.

No remodeling franchise or handyman franchise can match our business model nor our long history in marketing, management, and technical expertise. Our extensive training and daily support is unmatched by any franchise in the industry.

Thank you for considering STOP.
Posted By
STOP
Categories:
More Posts Like This
Most people have never suffered a water damage or fire in their home or office. So it's logical that they've never heard of the water damage restoration or any ...

Read More

Most people don't know that water damage, fire damage, mold and biohazard remediation is an industry. What connects these various services? Two things connect ...

Read More

Service-based, locally owned franchises have competitive benefits that many other businesses simply do not have. As an owner, you're able to be your own boss, ...

Read More