New STOP Restoration Franchisees Doing Well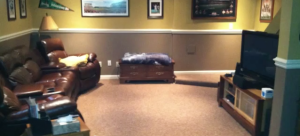 NEW STOP Restoration Franchisees Doing Well. STOP water damage and restoration franchisees market to insurance companies to build strong relationships. (844) 422-4425. Follow STOP's training and proven systems to build your water damage repair franchise.
THE WORD ON THE STREET: Insurance professionals are saying this about STOP's newest franchisees: "the best water damage service I've ever received from a restoration company," "...can I get 5 more business cards?" and my favorite: "the best and most professional invoice I've ever seen."
These comments have been collected in the early days of our latest STOP franchisees' businesses. The first comment was made of a STOP franchisee's FIRST water damage job completed.
HOW?: STOP franchisees track to very specific systems that we've developed in the restoration industry since 1971. These systems touch on marketing, delivery of service and customer relations.
THE BIG PICTURE: Instead of looking for jobs, you'll follow our training to build relationships that send jobs.... And relationships last longer than a job. A well-served relationship can bring you jobs for many years. This is a completely different mindset than other brands – and guides our group to THINK BIG.
TARGETABLE MARKET: In addition to 15-20 other viable sources, insurance company referrals lead the way to building every large restoration company in America. With STOP's direction and marketing systems, our franchisees are equipped to serve and satisfy home and building owners AND insurance carriers - This feeds the future for our franchisees.
RECESSION RESISTANT: Seeking a recession resistant franchise? It only makes sense to take note of the incredible profile of the restoration industry; a targetable market with allocated dollars to pay for losses that happen, regardless of the economy, independent of recessions.
We invite you to consider Service Team of Professionals. (844) 422-4425
Posted By
STOP
Categories:
More Posts Like This
Most people have never suffered a water damage or fire in their home or office. So it's logical that they've never heard of the water damage restoration or any ...

Read More

Most people don't know that water damage, fire damage, mold and biohazard remediation is an industry. What connects these various services? Two things connect ...

Read More

Service-based, locally owned franchises have competitive benefits that many other businesses simply do not have. As an owner, you're able to be your own boss, ...

Read More
Part of the Authority Brands Family