STOP Makes List of Top Low-Cost Franchises!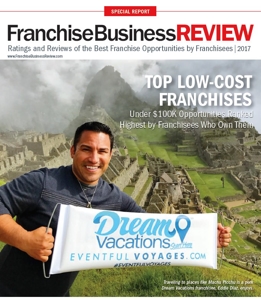 Service Team of Professionals is proud to have been named one of the top low-cost franchise opportunities by Franchise Business Review! We're extremely proud of this honor that reflects both our dedication to helping our franchisees start their business in a timely fashion and with little available capital and then support them as they flourish into a thriving and successful business.
The FBR list features the top opportunities for potential franchisees who don't have a substantial amount of savings or investment capital to put to use. Every company on the list has opportunities available with an investment of $100,000 or less while giving their franchisees the tools and support they need to succeed once they're up and running.
STOP was surveyed in September of last year and had an estimated startup investment of roughly $78,600, well under the $100,000 limit on the list.
At the time of the survey, 33 STOP franchises have been opened to provide premier water damage restoration services around the country.
Our Philosophy
STOP strives to make the dream of franchise ownership a reality through a painless and simple process. In addition to having a low initial cost structure, we have made franchise ownership as simple as 10 steps that can be completed in a short amount of time.
We provide all our franchisees with the tools they need to succeed, including:
proven business model that's scalable to suit your lifestyle and backed up by more than four decades' of experience.
However, perhaps the best thing we can offer our franchisees is a name synonymous with high-quality service and high levels of customer satisfaction. The name recognition STOP provides can give you an excellent starting point to build your business confidently, including top-quality branding and marketing strategies.
Franchise Business Review noticed these qualities from our franchise opportunity, and we're extremely proud and grateful they've given us the honor of including us on their list of low-cost and high-reward franchise opportunities for potential investors.
To learn more about starting your own business and purchasing a franchise in your area, call Service Team of Professionals today at

(844) 422-4425

!
Posted By
Service Team of Professionals
Categories:
More Posts Like This
Most people have never suffered a water damage or fire in their home or office. So it's logical that they've never heard of the water damage restoration or any ...

Read More

Most people don't know that water damage, fire damage, mold and biohazard remediation is an industry. What connects these various services? Two things connect ...

Read More

Service-based, locally owned franchises have competitive benefits that many other businesses simply do not have. As an owner, you're able to be your own boss, ...

Read More
Part of the Authority Brands Family