Service Team of Professionals ("STOP") believes in giving back to local and world-wide communities
About Us
»
Blog
»
2017
»
October
»
Service Team of Professionals ("STOP") believes in giving back to local and world-wide communities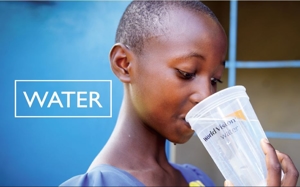 As a provider of water damage service, STOP deals with dirty water everyday. So it seems proper of us to give back by taking dirty water and giving CLEAN WATER. We believe every human deserves convenient access to affordable clean water. Just fifty American dollars can provide clean water to one person for a lifetime, so we can't think of a better way to give back.

We've partnered with the world's largest non-governmental provider of clean water, World Vision. World Vision is a Christian humanitarian organization conducting relief, development, and advocacy activities in its work with children, families, and their communities in nearly 100 countries to help them reach their full potential by tackling the causes of poverty and injustice. World Vision serves all people regardless of religion, race, ethnicity, or gender. For more information, please visit www.worldvision.org/about-us/media-center or on Twitter @WorldVisionUSA. In 2017, World vision used 85% of its total operating expenses to help children, families and communities world-wide.

STOP is honored to work with World Vision by partnering with their CLEAN WATER program, just one of their 1400 active causes.
Posted By
Brian Clark
Categories:
More Posts Like This
Most people have never suffered a water damage or fire in their home or office. So it's logical that they've never heard of the water damage restoration or any ...

Read More

Most people don't know that water damage, fire damage, mold and biohazard remediation is an industry. What connects these various services? Two things connect ...

Read More

Service-based, locally owned franchises have competitive benefits that many other businesses simply do not have. As an owner, you're able to be your own boss, ...

Read More
Part of the Authority Brands Family