Northeast Philadelphia Restoration Company
Licensed Professionals Who Go Above & Beyond
If your property suffered serious damage because of fire, flood, mold, or more, there's no time to waste in obtaining repairs. Turn to Service Team of Professionals, "STOP," for immediate, reliable restoration services in Northeast Philadelphia. Our team is available around the clock in the case of emergencies. So, when disaster strikes, you know just who to turn to.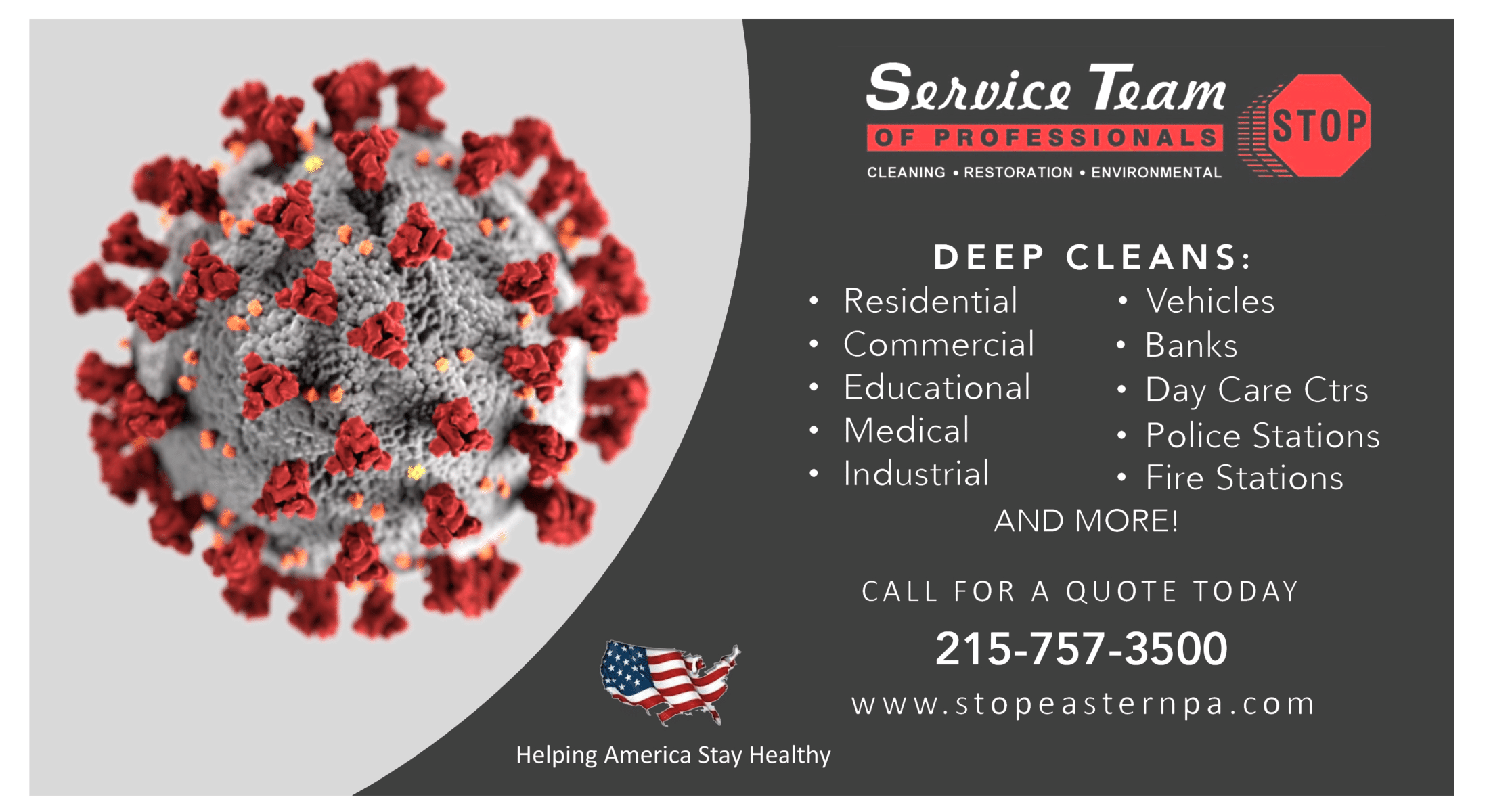 Commercial Cleaning for Coronavirus Disinfection & Prevention in Philadelphia Northeast
To help businesses and commercial spaces during the coronavirus outbreak, our restoration professionals in Philadelphia Northeast can provide cleaning, sterilization, and disinfection measures to minimize the risk of the virus entering and spreading within your building. Our team is equipped to help you stay vigilant and prepared.
To learn more about our water damage, mold remediation, and other restoration services, call 215-631-3298