Water Damage and Other Household Disasters in Philadelphia, PA Solved by Service Team of Professionals
Blog
»
2015
»
February
»
Water Damage and Other Household Disasters in Philadelphia, PA Solved by Service Team of Professionals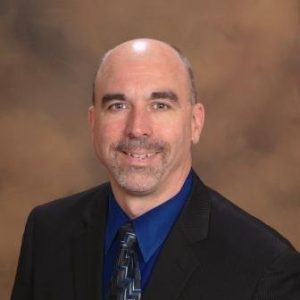 The Philadelphia, Pennsylvania area is not a stranger to brutally cold winters. This weather, with its cold temperatures can bring disruptive events like burst pipes, ice dams, which of course leads to water leaks and wet houses.
In Bucks County, PA and surrounding areas, you can call and rely on Service Team of Professionals ("STOP"). Owner, Phil Goodson, is a long time Philadelphia resident and will deliver peace of mind and excellent craftsmanship in everything STOP does, from water removal, water damage clean up, house drying, fire damage, smoke damage, and mold remediation. Phil's team is a full service restoration firm, making it easier for you when dealing with an unfortunate event like a flooded house or a wet basement.
Freezing, burst pipes and water damage caused by winter's temperatures are not the only problems STOP services cover. After all, water damage isn't the only problem you may encounter in your home. Other life interruptions like fire and mold can put the brakes on your peace of mind in a big way. That's why you'll love working with Phil and his staff. Service Team of Professionals is known in Philadelphia, PA and across the country for great customer service, ethical business practices and cooperation with your insurance company; which helps everyone involved navigate the claim to completion.
It takes more than a strong back and some big fans to create a quality, stress-reducing experience when dealing with water damage, house drying and damage clean up. Mold removal is a pretty involved process of identification, testing and planning before the mold remediation begins. The mold removal process includes containment procedures that can keep you out of certain portions of your home for days. You'll be happy you chose a professional that will process your household disaster in a way that minimizes the disruption and keeps you in the communication loop.
If the winter in Philadelphia brings you an uninvited guest like water damage, an ice dam, a fire or smoke damage or even smelly, musty mold, you are in luck in the Philly, PA area with Service Team of Professionals and local owner, Phil Goodson. Call for information 24/7/365. 215-565-6583
Posted By
STOP
Categories:
More Posts Like This
It's easy to find a business expert (sometimes only a self-appointed one) to tell you that you have to build a team. Doing everything by yourself can be ...

Read More

A s business owners, we wear many hats. We all agree on this. Maybe we should make a list of what each of these hats has printed on the front. What if we limit ...

Read More

In this blog, I thought I would start by going right between the eyes, asking this question as bluntly as possible; Can one sterilize a building against the ...

Read More
Part of the Authority Brands Family