Water Damage Dry Out Company in San Francisco Delivers More Than Just Restoration Service
Blog
»
2016
»
November
»
Water Damage Dry Out Company in San Francisco Delivers More Than Just Restoration Service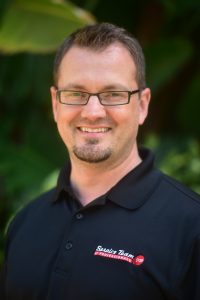 When faced with a water damage situation in San Francisco, relax. That's right... RELAX. You'll need a good water damage dry out company as your immediate priority. But you'll need more than just restoration service. These events can be stressful, so you'll need water removal AND stress removal. Service Team of Professionals ("STOP") is a nationwide, high customer service water damage, smoke, fire and mold remediation company. We take away your house damage and your worry. We'll replace it with peace of mind and the confidence that you chose the right company to fix your house and respect you along the way.
When it comes to the technical side of fixing your home or office, STOP leads the pack on state-of-the-art processes. In addition to STOP national training, updates and support from Service Team of Professionals franchise headquarters, STOP franchises across the country abide by the standards of the IICRC, a not-for-profit, industry training and standards organization. Every aspect of the restoration industry is addressed with standards. Water damage dry out, mold remediation, fire, smoke, odors, and biohazard cleaning follow detailed standards that you should demand be followed.
STOP's logo is red but our cleaning agents are Green. We even have a drinkable anti-microbial... but we really don't recommend you take a swig. We don't vouch for the flavor of our green cleaning agents.
Most of STOP's work is earned through insurance industry professionals. These referrals say a lot. We are humbled and flattered to have the trust of so many insurance agents and adjusters in the Bay Area. Insurance companies seek to quickly and smoothly arrange repairs to damaged property so they can close your claim file and keep you happy as a customer. Likewise, if we make you happy after a traumatic water, mold or fire damage situation, the insurance company is happy. Everybody wins.
As the San Francisco, California STOP franchise owner, Nick Lyon has seen his share of water damage, fire disaster, mold and a variety of other property damage situations. "I learn something new everyday in this business" Nick claims. "Through all the work we do, we do an equal amount of planning, coordinating and communicating with our customers throughout each job. This keeps everyone happy and on the same page." Nick is right. Most people would put communication last on the list of contractor strong suits. Lots of people can fix homes, but you deserve more than just restoration service.
Whether you have a broken drain pipe, flood water, or a water supply line failure in the San Francisco area, you'll need a good restoration service. Call on Nick Lyon and his outstanding crew at STOP for water damage dry out and stress reduction. STOP can be reached at 415-876-6245.
https://sanfrancisco.stoprestoration.com/
Posted By
STOP
Categories:
More Posts Like This
It's easy to find a business expert (sometimes only a self-appointed one) to tell you that you have to build a team. Doing everything by yourself can be ...

Read More

A s business owners, we wear many hats. We all agree on this. Maybe we should make a list of what each of these hats has printed on the front. What if we limit ...

Read More

In this blog, I thought I would start by going right between the eyes, asking this question as bluntly as possible; Can one sterilize a building against the ...

Read More
Part of the Authority Brands Family