Water Damage and Mold Remediation Brothers Put Customers First in Delaware/Edgewater, MD Area
Blog
»
2016
»
November
»
Water Damage and Mold Remediation Brothers Put Customers First in Delaware/Edgewater, MD Area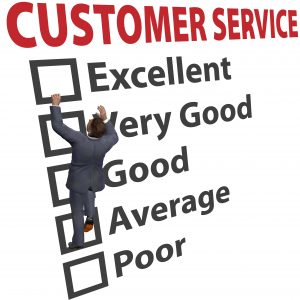 If an unfortunate disaster of water damage or the need for mold remediation interrupts your life, you'll need more than someone to fix your house. Enter Gordon and Sean Schulmeyer, brothers and owners of Service Team of Professionals ("STOP") in western Delaware, also servicing in and around Edgewater, Maryland area. Both owners have customer service and house remodeling experience so the restoration industry and the many ways it offers to serve customers was a perfect choice.
The Schulmeyers chose Service Team of Professionals ("STOP") as their route into the water damage and mold remediation industry for STOP's dedication to the customer experience. Sean says "STOP touches on customer service every other sentence and that proved to us that the brand is serious about taking care of its customers." STOP also provides fire and smoke damage repair and some franchises handle biohazard clean up as well.
"One of the first things we do when called to an emergency water damage or fire job is to assess the home or building owner's stress level" Sean pointed out in this discussion. "Most people don't experience a water damage job or a serious mold contamination situation very often, so they don't know how to react." Believe it or not, home repairs are not necessarily first on the list of things-to-do after a flood or fire in a house or commercial building. The customer's stress is often the priority
and will have to be addressed as well. "Stress usually enters the picture" added Gordon. "It is a restoration contractor's job to reduce a customer's stress as well as the obvious, to help limit the damage any standing water can cause. "
There are many providers of water damage drying and disaster repair that do a great job on the house but can be short on manners, respect, and overall professionalism. This can add more disaster to a complicated situation. Sean and Gordon have been called in to clean up messes left by companies that advertised "mess clean up." STOP has made a splash in western Delaware and in the Edgewater, MD area with tight customer communication, respect for you and your home, and cooperation with insurance companies. These systems help create a win for everybody involved.
The restoration services that STOP offers fit right in with the fifteen years of experience fixing and restoring houses as a hobby for the Schulmeyer brothers. Getting close to a decade in the water damage, mold remediation and disaster business, the Schulmeyers are looking forward to fifteen more... "at least" says Gordon.
The Schulmeyer brothers joined forces with STOP in order to get an edge on customer service and insurance company protocols... the things that have really made their company fire on all cylinders.
There isn't a water damage job too small nor a mold remediation job too big for us to handle" Sean claims of his efficiency and capabilities. "We will walk with you throughout the process and explain each piece of getting your home and life back to normal if you ever have the unfortunate happen to you."
Posted By
STOP
Categories:
More Posts Like This
It's easy to find a business expert (sometimes only a self-appointed one) to tell you that you have to build a team. Doing everything by yourself can be ...

Read More

A s business owners, we wear many hats. We all agree on this. Maybe we should make a list of what each of these hats has printed on the front. What if we limit ...

Read More

In this blog, I thought I would start by going right between the eyes, asking this question as bluntly as possible; Can one sterilize a building against the ...

Read More