Compare STOP to a Carpet Cleaning Franchise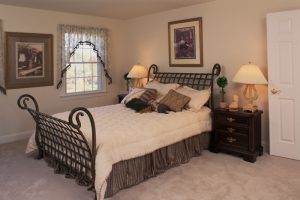 If you're looking for a cleaning franchise that is heavy on benefits and light on restrictions, you have found your franchise. But why limit yourself to small ticket jobs found in the carpet cleaning business? Water damage, fire, smoke and mold is where carpet cleaners go that have energy to spare after the carpet cleaning challenge is mastered. Restoration is a great way to elevate yourself into a more sophisticated industry with far better financial potential.
Service Team Of Professionals ("STOP") is an excellent cleaning franchise that began in the early '70's, founded by the leading marketing and management consulting firm serving carpet cleaners and restorers. We've steered scores of carpet cleaning companies into the restoration business with our training, business planning and management systems.
Before we became a franchise, we've even been hired to steer other carpet cleaning franchise units to bigger and better things. We took one company from obscurity in a carpet cleaning franchise of 450 locations to become the brand's #2 franchise in only two years. The secret? We taught them how to build a restoration company and not to rely solely on carpet cleaning. It just takes too long for carpet cleaning money to add up.
Getting a water damage or fire damage job every now and then isn't the same as being in the restoration business. Building a real restoration company that grows each year requires in-depth management, marketing systems and experience. We bring all these things to you. And we save you from countless mistakes. When it comes to growing restoration companies, you might say we wrote the book in the restoration industry.
We know what you need to become a successful restoration contractor. We also know what you don't need. Our high support and low restrictions prove that we are in it for the long haul with you. We don't require a ton of equipment purchases. We know how to build restoration companies step by step.
You'll start out drying flooded buildings. If you are already comfortable with reconstruction, that's a bonus. As a STOP franchisee, from the word "go," you'll build on your confidence and become capable in all areas: drying, cleaning, odor control, mold and reconstruction. Most restoration franchises fall short by limiting their services.
We are the only cleaning franchise that gladly invites you to speak with its franchisees.
Our franchisees are STOP's best sales force...and they're happy to hear from you. We invite you to consider Service Team of Professionals as YOUR cleaning franchise opportunity!
Posted By
STOP
Categories:
More Posts Like This
Most people have never suffered a water damage or fire in their home or office. So it's logical that they've never heard of the water damage restoration or any ...

Read More

Most people don't know that water damage, fire damage, mold and biohazard remediation is an industry. What connects these various services? Two things connect ...

Read More

Service-based, locally owned franchises have competitive benefits that many other businesses simply do not have. As an owner, you're able to be your own boss, ...

Read More
Part of the Authority Brands Family