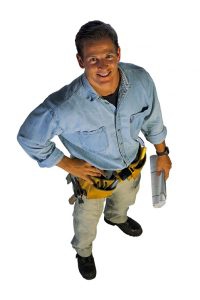 Franchise Shoppers are smart to research the ramp up required in a business - both in terms of effort and in calendar time. Logically, one needs to eat and pay the mortgage while ramping up their new business.
Commonly, a retail business is seen as a faster ramp up than that of a service business. But wait! Let's talk about this...
A donut shop will likely have some sales on its Grand Opening day. I'd bet my house on it. But what came before Grand Opening Day? A location must be found. A construction plan and permits must be obtained. Our donut shop has consumed months of time already and we haven't even broken ground yet. In the midst of construction or build-out, there is interviewing, hiring, scheduling, training, and lots of flour and icing to buy... haha. So, this begs the question: Is a retail business really a safer or faster cash flow option than a service business?!
If you can't see yourself standing behind a cash register hoping for customers – and you want to end each day knowing that you "went for it," you are probably a candidate for a service business. This is where go-getters thrive. Keep reading if you would go crazy trapped behind a counter in a strip mall hoping your latest coupon mailer "works."
Let's look at restoration ramp-up. For starters, this truly is a relationship industry. It is not retail. A person would have to be incompetent and/or dishonest to tell you otherwise. In fact, the beauty of this industry is that the market is targetable. We can walk right up to it and shake hands. Therefore there is no need to "throw money" at advertising or expensive stores and locations. This is not a donut shop. This is restoration.
There are no buildings to design or build to launch your STOP restoration company. No ribbon to buy for the "ribbon cutting." Your first day back from Initial Training marks the beginning of your restoration company ramp up. No time is wasted.
Incidentally, the other good news is that we don't need a bunch of equipment to get started. We need enough to take care of our initial flow of work. STOP knows what you need, and best of all, what you don't need. You aren't required to buy anything from us so you can trust our advice regarding capital expenditures.
Relationship marketing begins with a plan. Part of that plan is knocking on doors (and contacting by other specific means) the folks that have the ability to recommend you. We teach you how to go about this in a low-pressure, professional way. A touch of sophistication has become the expected from restoration's referral sources. STOP has this covered like nobody else. From creativity to discipline, you'll know what and where the target is in your company's marketing plan.
In STOP, you're going to start marketing. Like learning how to play the piano, we have you covered. We teach. You practice. We remain on-call to you (for the rest of your life). After you buy a STOP franchise, we don't go away. We're here for you. We've done this before and you can do it too.
If you can see yourself in restoration, with STOP on your team, you CAN- become this BEST company.
Posted By
STOP
Categories:
More Posts Like This
Most people have never suffered a water damage or fire in their home or office. So it's logical that they've never heard of the water damage restoration or any ...

Read More

Most people don't know that water damage, fire damage, mold and biohazard remediation is an industry. What connects these various services? Two things connect ...

Read More

Service-based, locally owned franchises have competitive benefits that many other businesses simply do not have. As an owner, you're able to be your own boss, ...

Read More
Part of the Authority Brands Family