How Much Should a Service Franchise Cost?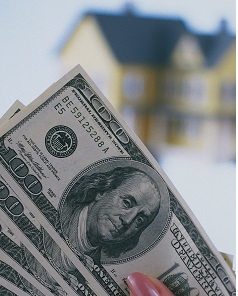 Let's start the answer to this question with a question: What would it cost a person to launch an independent service business; without the help of a franchise? With that dollar figure as a starting point, shouldn't it cost the same plus a franchise fee?
An Expert is the Expected: A franchise fee suggests that you're getting exclusive access to training and on-going consultation with experts in the industry in which you'll be working. The idea, of course, is that experts at the service franchise should be able to steer you clear of mistakes and speed up the time it takes to get you rolling in the right direction (and adjust you along the way).
The Sales Process: In your conversations leading up to your purchase, are you in fact speaking with experts? There should be a track record and something impressive coming out of their mouths. Beware the service franchise salesperson that was selling a pizza brand last year and is on commission.
The Business Profile: With its recession-resistance and targetable market, we have recommended the property disaster restoration industry as a great service business for decades. We've introduced carpet cleaners, remodelers, and janitors to this business through our service franchise called Service Team of Professionals.
With excellent management, restoration can deliver nearly unlimited potential. Another huge factor is that these jobs are paid for by insurance companies.
The Good News and The Bad News: Since the dawn of time, a BIG PLUS found in the restoration industry has been the very low start up cost. But as franchisors entered this sector, they seemed to abandon this low-cost feature, of course at the expense of the unsuspecting service franchise shopper, new to this industry.
Taking ALL Your Money: The easiest way to drain your wallet as a trusting new franchisee is by requiring you to buy an abundance of restoration equipment, more than you'll need right away, before opening your doors. In S.T.O.P., you'll meet a team of franchises at all sales levels that started out with only 10-20K in restoration equipment - not 50-80k. They have managed the growth of their restoration service franchises by our design, the same way you would manage if on your own as an independent, one step at a time.
Even Better: STOP franchisees are not required to buy anything from us. Gone is the fear of over-paying for items from your franchisor. In fact, to turn this issue completely upside down, STOP has negotiated national DISCOUNTS for our franchisees with long-time restoration industry connections of ours. You'll buy from leading manufacturers and retailers of equipment, supplies, even liability insurance which can be hard to get as a start-up company in this industry... all at discounts for you arranged by STOP.
We hope you are enjoying your franchise research. We know this is a big decision. If you choose STOP, get used to us because we don't go away. We have been orchestrating growth and profit for restoration companies for over 40 years.
There is a lot to learn and a lot of systems to implement and practice. A high degree of interaction will be necessary. We are proud of the lifestyles we have brought to many, many people.
We hope you're next!
Posted By
STOP
Categories:
More Posts Like This
Most people have never suffered a water damage or fire in their home or office. So it's logical that they've never heard of the water damage restoration or any ...

Read More

Most people don't know that water damage, fire damage, mold and biohazard remediation is an industry. What connects these various services? Two things connect ...

Read More

Service-based, locally owned franchises have competitive benefits that many other businesses simply do not have. As an owner, you're able to be your own boss, ...

Read More
Part of the Authority Brands Family