The Best Restoration Franchise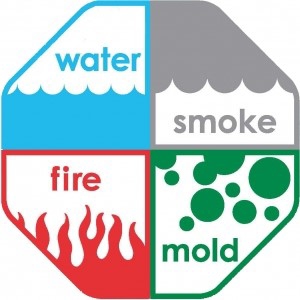 What makes up the criteria to deem a certain brand as the best water damage and restoration franchise? Is it the logo? Is it the advertising? Is it the quantity of locations? Is it the color of the trucks?
If you are considering the property restoration industry as a new career, you are probably shopping restoration franchises, as opposed to "going it alone." You are to be congratulated. Restoration is much more complex an industry than might meet the eye. And of course you are looking for the best restoration franchise.
Most people, given the potential stress involved with self-employment, focus on getting their first sale. STOP's marketing system understands and addresses the path of work that will make up your sales and build your company. So, does STOP or any other brand have a "faster" way to land this first job? And is this to say that the best restoration franchise is the one that will allow you to get your first sale the fastest?
Not so fast!
Service Team of Professionals ("STOP" for short) wants you to see and fully understand the whole restoration industry before you conclude what to put on YOUR LIST of things that make the best restoration franchise. You are not going to retire on your first job, so this "first sale" criteria might be pretty short sighted.
STOP's marketing system has served to build scores of large restoration companies. It takes lots of jobs to add up to a million, but this is the number that restoration companies should aspire to reach in annual sales. Can a million dollars be attained simply by putting a certain logo on your truck? ...by giving out nice business cards? ...by owning a bunch of equipment right away? ...uniforms? Absolutely not to all of the above.
Equipment is an expense to make carefully and the list of systems and talents needed to achieve a million dollars in annual sales (and upward) is a long list. STOP brings this list. This list might make STOP the best restoration franchise available.
Without great customer service systems, job flow and production management systems, a restoration company's reputation will be gone long before a million dollars in annual sales is possible. Beware the franchises that never speak of project management or personnel management systems. The restoration industry is not retail and "brand" will equate to little for you in this competitive world. You'll need detailed, proven business systems to guide your behavior and to help you prioritize your days.
You won't need to spend money on advertising in STOP. Advertising to the public (where most will never need your services) costs too much and basically falls on deaf ears. Advertising here is called "throwing money at laziness."
To reach a million in annual sales, there will be some personal networking required. There will be some self-discipline and patience; professionalism. There will be some personnel management required (from interviewing skills, hiring, training and motivating- all the way to firing). Again, the list is long.
The good news: STOP's marketing alone might make us the best restoration franchise. Our technical training or production management systems alone might earn STOP the trophy.
Be assured, given STOP's low cost, large protected territories, endless training and on-call consulting, we respectfully request your consideration. Our work starts AFTER you join... and lasts for years. When you find out that we are chock full of HAPPY FRANCHISEES, you just might decide to "Run the STOP Sign" on your next career. We'd love to discuss the industry and help you decide if property restoration and STOP is a good fit for you and your family's future.
Posted By
STOP
Categories:
More Posts Like This
Most people have never suffered a water damage or fire in their home or office. So it's logical that they've never heard of the water damage restoration or any ...

Read More

Most people don't know that water damage, fire damage, mold and biohazard remediation is an industry. What connects these various services? Two things connect ...

Read More

Service-based, locally owned franchises have competitive benefits that many other businesses simply do not have. As an owner, you're able to be your own boss, ...

Read More
Part of the Authority Brands Family