Large National Expansion On the Horizon for Service Team of Professionals (STOP)
About Us
»
Blog
»
2018
»
July
»
Large National Expansion On the Horizon for Service Team of Professionals (STOP)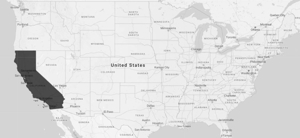 2016 was a fantastic year for restoration companies of all sorts, including Service Team of Professionals (STOP). People all across the country are looking for high-quality and dependable water restoration services now more than ever, in part due to odd weather shifts that have inundated areas that used to be protected from flooding. Recognizing the incredibly high demand for its services, STOP is planning to expand its already-popular water restoration franchise company even further with rapid yet particular nationwide growth. Entrepreneurs looking to seat themselves atop a growing, powerful, and respected franchise industry will need to jump at the chance to become part of the expanding STOP family.
STOP Today & STOP Tomorrow
Just how large is STOP today? At the moment, STOP has 32 franchisees in 34 territories across 21 states. Due to its efficiency, high-client satisfaction rating, and remarkable industry presence, Franchise Business Review recently voted STOP among its 2018 "Best Franchise Opportunities". However, STOP keeps aiming higher and wants to get a total of 60 territories all around the country by the end of 2020.
Such immense growth in such a short amount of time is practically unprecedented, but it is not impossible thanks to the company's corporate strategists and leaders. As STOP's CEO, Mr. Brian Clark, recently discussed in an interview with Franchising.com, STOP rests soundly atop a proven franchise system and unmatched water restoration industry knowledge. For decades, STOP has been growing and perfecting itself, allowing both the franchise and its franchisees to prosper in a competitive space. STOP sets its franchisees up for success by equipping them with the means to manage jobs and projects for both residential and commercial clients, making each franchisee as the go-to expert for their territory.
To give franchisees an even better starting point, STOP makes certain each territory is protected from intercompany encroachment. Geographical divisions for franchise opportunities are carefully plotted to give most franchisees a population pool of approximately 300,000 potential clients. Using this tried-and-true method of opportunity development, STOP is primed to spring into tomorrow as a nationwide presence.
(You can learn more about STOP's growth plans by reading the Franchising.com article, featuring the interview with Brian Clark, by clicking here and visiting the news group's official website.)
Stop & Control Your Destiny with STOP
Are you looking for a reliable franchise opportunity with a plan for the future already in place? Learn how you can become an owner with STOP today to discover all the exciting moves our water restoration franchise company is making now and tomorrow to stay at the front of this dynamic and recession-resistant industry!
Posted By
STOP Franchising
Categories:
More Posts Like This
Most people have never suffered a water damage or fire in their home or office. So it's logical that they've never heard of the water damage restoration or any ...

Read More

Most people don't know that water damage, fire damage, mold and biohazard remediation is an industry. What connects these various services? Two things connect ...

Read More

Service-based, locally owned franchises have competitive benefits that many other businesses simply do not have. As an owner, you're able to be your own boss, ...

Read More
Part of the Authority Brands Family