About Stop Restoration Winston-Salem
Mold Remediation, Fire & Water Damage Restoration Experts
STOP Restoration has been serving Winston-Salem, Kernersville, Thomasville, Clemmons, Lewisville, Lexington and High Point since 2014. We're part of a national service network of STOP offices that have been in the disaster restoration industry for over 30 years. So even if we encounter something new to our local office, we have wealth of experience to draw upon from across the country.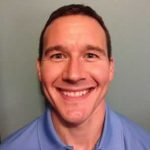 Residential damage restoration or Commercial damage restoration; we've got your needs covered! We handle all sizes of dry-outs, fire restoration, security board-ups, and mold remediation projects. No job is too big or small.
Ben is owner and General Manager for Winston-Salem STOP Restoration.
He's a licensed general contractor for the state of North Carolina
He's been in the construction, maintenance, home improvement industries his entire career.
Ben has always enjoyed helping customers; from his early days working maintenance at a small water park in Ohio, all the way through managing large scale product roll outs for The Home Depot and Lowe's Home Improvement, his favorite parts of the job have always been working with customers directly.
He and his wife Jennifer have lived in North Carolina since 2003 raising their 3 boys.
Are you ready to get started? Call (336) 203-0739 today or contact us online.