Putting Your Life Back on Track is Our Priority – Winston-Salem, NC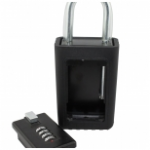 When dealing with water damage, fire damage, smoke damage or mold they always seem to happen at terrible times in our customers' lives. We understand that managing these projects and taking time away from your family, your hobbies or your work can really take a toll on a person. That's the last thing you need just after suffering a loss related to your home.
At Triad Service Team, we strive to make it seamless from start to finish. Our goal is to put everything back together as efficiently and quickly as possible. To that end we do a lot for our customers on the back end. We'll coordinate all the specialty trades, pull necessary permits, meet inspectors, compile samples, materials and build the project timeline all while communicating with you and your insurance company to ensure payments are processed properly and minimize delays.
Very few customers want to wait on a service person to work on their home. We know you have plenty of things to do; errands to run, go to work, doctor's appointments, and kids to pick up or drop off so rather than having our customers chained to their homes, we put a lock box on the home or have the customer set up a temporary garage code. That way, our customers don't have to be there and work can still proceed as scheduled to get your home and your life back. This is just one of the little things we do to ensure we stay on track with your home and minimize the inconvenience and disruption to your life.
When you suffer damage to your home or business, you deserve to work with a company that puts your needs first. At Service Team it's how we do business every day with every customer on every project we work on. When you need us, don't hesitate to call (336) 203-0739.
Posted By
Service Team of Professionals
Categories:
More Posts Like This
After you have suffered a loss on your property, you may reach out to a mitigation contractor like Triad Service Team before you speak with your insurance ...

Read More

Every day, property owners across the country are faced with water in places that it's not supposed to be. It comes from appliances malfunctioning, water lines ...

Read More

So, you wake up to soggy wet carpets in your living room, after some inspection you find that the heavy rains have caused your garage to flood and water is ...

Read More
Part of the Authority Brands Family