Smoke Cleaning in High Point, NC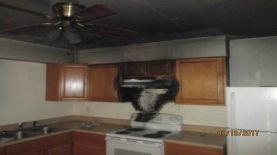 Suffering from smoke and fire damage at your home or business in Winston-Salem NC? You don't need to suffer through the odor and aggravation of trying to clean and deodorize the area on your own. Call Service Team for help (336) 203-0739.
When I was in high school, we used a wood burning stove for a lot of our heat in the winter. Occasionally, the wind would shift and create a downdraft in our chimney filling the house with smoke. We never had any assistance and believe me, that odor can take months to dissipate fully. My buddies always joked that I smelled like bacon every winter.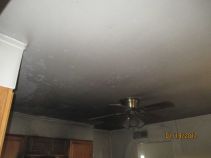 We didn't have a Service Team nearby that was trained and experienced in smoke and fire damage restoration. We didn't know where the smoke smell was coming from or how to eliminate it. We certainly didn't understand the particle sizes or how air flow throughout the home was forcing the soot into every nook and cranny. All we knew was that we should open some doors and let it "air out" for a few minutes.
After that we became desensitized to the smell and thought things were fine. Meanwhile my buddies could smell me coming from a mile away for a month from being around the invisible soot residue that was all throughout our house and in my clothes.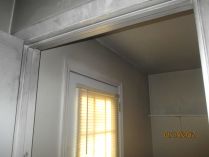 Smoke, fire damage and soot aren't just odor problems. Many of the chemical compounds created during fires are the same as those found in cigarette smoke. The particles are small enough to remain airborne for a long time and those partially burned organic materials are not safe to breathe. Some of the compounds created during fires have been linked to variouscancers. Soot residue should not be taken lightly and proper use of protective equipment and good training are essential to keep everyone safe during restoration efforts.
Depending on the severity of the fire; removal of the charred materials may need to be completed first followed by a thorough cleaning of all surfaces as well as the air. After that is complete, there is generally an odor elimination plan that needs to be implemented fully to ensure the odor is eliminated and doesn't return later in the year.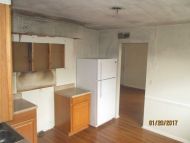 Service Team will work with your insurance carrier's adjuster to make sure everything is coordinated and nothing is missed.We'll develop a detailed mitigation plan with you to ensure that your home as well as all the things inside are handled properly and restored to their previous condition whenever possible. When you suffer from smoke damage in or around Winston-Salem, call Service Team (336) 203-0739.
Written by Ben McDonald, Service Team of Professionals
Posted By
Service Team of Professionals
Categories:
More Posts Like This
Situations involving biohazardous waste require careful attention to detail and strict adherence to safety protocols to prevent the spread of biological ...

Read More

After you have suffered a loss on your property, you may reach out to a mitigation contractor like Triad Service Team before you speak with your insurance ...

Read More

Every day, property owners across the country are faced with water in places that it's not supposed to be. It comes from appliances malfunctioning, water lines ...

Read More
Part of the Authority Brands Family