We recently responded to a water loss at the home of an elderly couple and their daughter who is also their full-time caregiver. This resulted in a large contents cleaning job that was too much for the owners to handle themselves.
When we arrived, we found that the main water line in the basement/garage had burst leaving fifty plus years of a family's belongings completely soaked and water damaged. Immediately, we could tell that the homeowners were completely overwhelmed by the sheer size of the undertaking. The leak had already been repaired by a plumber, but the aftermath was devastating. There were piles and piles of dripping, soaking stuff and they had no idea where to start.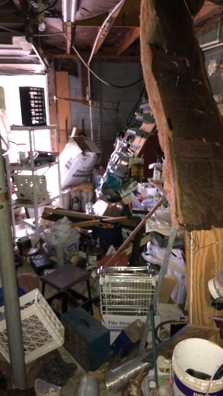 Our team worked side by side with the daughter(caregiver) of the homeowner to sort through four generations of toys, photos, collectibles as well as many other items with great sentimental value. Some items were discarded while others were packed up in boxes and brought back to our facility for processing. These items were unpacked, cleaned, and deodorized in our specially designed deodorization chamber. The cleaning process included treating the items for microbial growth due to the amount of time the items remained wet. Each item was thoroughly cleaned top to bottom and inside and out using everything from tooth brushes to tooth picks and even q-tips to get in the smallest of nooks & crannies. After all the detailed cleaning and deodorizing, the belongings were then repacked and delivered back to the home like new.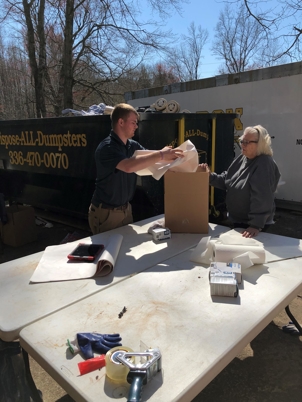 Most of what we do at Service Team does not include spending as much time with the homeowner as we did on this job. This time spent with the homeowner allowed us to see how emotional it can be to go through a disaster like a water loss. Our team put on the kid gloves and treated every belonging like it was a treasured keepsake of our own. We watched as item by item brought back precious memories from her childhood as well as those from her sons'. We find great satisfaction with being able to provide our clients with this level of service to relieve some of the stresses of dealing with a disaster.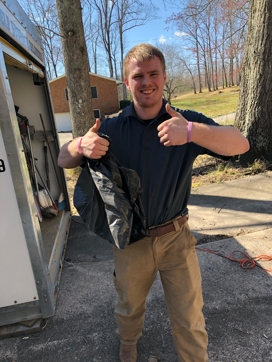 Posted By
Service Team of Professionals Winston-Salem
Categories:
More Posts Like This
After you have suffered a loss on your property, you may reach out to a mitigation contractor like Triad Service Team before you speak with your insurance ...

Read More

Every day, property owners across the country are faced with water in places that it's not supposed to be. It comes from appliances malfunctioning, water lines ...

Read More

So, you wake up to soggy wet carpets in your living room, after some inspection you find that the heavy rains have caused your garage to flood and water is ...

Read More
Part of the Authority Brands Family