12 Helpful Hints for Buying a Franchise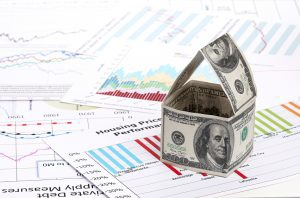 Choosing the right franchise is the most important task in becoming self-employed as a franchisee. Here are some simple-to-follow pointers to help you analyze your choices.
Does the franchise fall into retail or Biz to Biz? Do you see yourself waiting for customers or seeking them? (note: B2B should RARELY feature a 2% advertising charge. Watch for this one!)
Does the Franchise publish a clear and complete "Item 19" in their FDD?
Does the franchise sales process seem open, honest and transparent? Any pressure to buy?
Are you speaking with a salesperson or someone that will actually train and support you?
Who, by name, will support you after you buy? (What are their industry credentials?)
Are you invited (early ) to speak with franchisees of your choice (by state, size, age, etc.)?
Are you required to buy equipment, supplies, uniforms, brochures from the franchisor? Why?
How much equipment are you required to buy? Is this quantity justified? At what prices?
How many times has the territory you're interested in been sold? Why?
Where is the proof of a sound support system to help you manage the company when it grows? (hint: It all comes out in happy franchisee validation and FDD Item 19)
If you're working with a broker, on what basis did the broker recommend the franchise?
Are there sales quotas or an escalating "minimum royalty" structure? Is it fair... or is it designed to crush you in 3-5 years, returning your territory to the franchisor to be sold again? Look for factors that might create "built-in attrition" no matter how crazy this might sound. It's cheaper to spot it now than after you've invested your wealth.
Buying a franchise shouldn't be overly complicated. Basically, you're looking for an industry expert to train, mentor and help you grow as an executive in the industry you choose.
Remember that you aren't investing in the franchise industry; but in the industry of your new business. Franchise cannot be construed as guaranteed success. After initial training, you will need comfort in your franchisor's knowledge and work ethic to team up with you to grow your company.
Don't choose a brand. Choose the people behind the brand. Don't limit your search to popular brands. Some brands are big for good reason. Others are simply good at selling to win your initial investment. Be critical. Brand may have little to do with the outcome of your business.
Your goal is to earn a return on your investment, to provide for your family. Make a comfortable decision. Don't just add a dot to a franchisor's map while placing your nest egg in their pocket.
VALIDATE! Get on the phone and call some franchisees!
Posted By
STOP
Categories:
More Posts Like This
Most people have never suffered a water damage or fire in their home or office. So it's logical that they've never heard of the water damage restoration or any ...

Read More

Most people don't know that water damage, fire damage, mold and biohazard remediation is an industry. What connects these various services? Two things connect ...

Read More

Service-based, locally owned franchises have competitive benefits that many other businesses simply do not have. As an owner, you're able to be your own boss, ...

Read More
Part of the Authority Brands Family