The Low Cost of STOP (Mystery solved: We're just less greedy)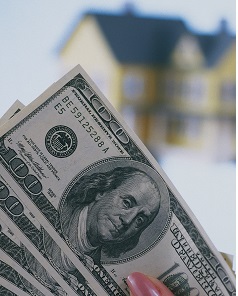 The folks at S.T.O.P. have been working in the restoration industry for over four decades - not as a restoration company, but as business consultants that served the restoration industry (1971-1996). We began franchising in 1996 and in 2008, began focusing on start-up entrepreneurs. We have planned and coached scores of restoration companies to growth and increased profits.
Before becoming a franchise, we were hired a number of times by franchisees of other restoration brands that simply didn't feel they were getting the knowledge and support they needed to succeed.
We have been the planning and catalyst to scores of companies growing into this industry; from both the start-up format (as a franchisor) and by the conversion of carpet cleaning and other related service companies into full-fledged restoration firms.
One of the attractions to the restoration industry has always been the low start-up cost. STOP holds that restoration is "just a bit more expensive than launching a janitorial company."
But as franchising found this industry, we watched curiously as many brands required the purchase of far more equipment than anyone knowledgeable in this industry would recommend - let alone "require." This little trick overprices the launch of a restoration franchise. This practice continues today in many brands.
It appears STOP is the only water damage and restoration franchise that respects the traditional low entry cost of the restoration industry. With a good business plan, you can launch a STOP water damage, fire and mold restoration business with a limited amount of equipment, no shop (work from home), with few or no employees. STOP's appropriately sized equipment package is the smart way to begin.
The really bad news: Success in this industry requires much more than restoration equipment. Building a stable restoration company will require more than a brand new van wrapped in a cute logo and filled with technical toys. We say this somewhat sarcastically, but in the restoration franchise world, it needs to be said by someone. Business is business... and restoration is a business. So, it's a fact that business skills and systems are going to be the foundation of your success. This is where STOP stands alone.
STOP offers a high-interaction program with an impressive track record for a not-so-greedy price and just one monthly fee (a royalty of about HALF the other brands'). After all, would an honest and competent business consultant tell you to pay out ALL your money... for anything? Let's not get carried away with the old saying "you have to spend money to make money."
STOP doesn't want all your money. We want to do for you what we know how to do: to help you build a company in the restoration industry.
Posted By
STOP
Categories:
More Posts Like This
Most people have never suffered a water damage or fire in their home or office. So it's logical that they've never heard of the water damage restoration or any ...

Read More

Most people don't know that water damage, fire damage, mold and biohazard remediation is an industry. What connects these various services? Two things connect ...

Read More

Service-based, locally owned franchises have competitive benefits that many other businesses simply do not have. As an owner, you're able to be your own boss, ...

Read More
Part of the Authority Brands Family