STOP Franchise Executive Talks About Branding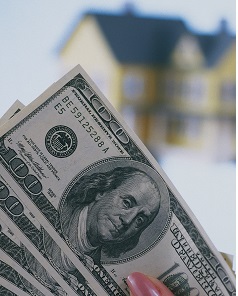 Franchising often talks about brand: Brand Image, Brand Awareness, Brand this, Brand that... Brand Brand Brand!
The idea of branding is surely something that franchising has contributed to in the past 50 years.
However, I contend, after 23 years in business consulting that brand might not be a major factor in every industry. I submit that SYSTEM has far more to do with success in any business, franchise or not, than brand.
Taking just one industry, YOGURT, I can recall at least 25 yogurt brands available to you right now in the franchise world. Have any made a lasting "brand" impression on you? A few? The fact is, few exist today that once had huge brand momentum (and hundreds of units) just 20 years ago. Let's just say they lacked the systems to build a solid brand. Instead, many built brands known for dissatisfied customers. Plenty of brands have built a reputation for inconsistency.... Not exactly what their franchisees thought they were buying into, I'm sure.
Moral of the story, POPULAR BRAND doesn't always mean GOOD nor does it guarantee success in the future.
McDonalds has a great brand. They have achieved this with great systems. Their systems have made customers happy. Happy customers return for more food and spread the word, creating a positive brand (if sales are any indication). McD's has not suffered the fate of defunct yogurt brands that come to mind...thanks to their systems.
So HOW does a company build a brand? My state college marketing minor tells me:
With impressions. More specifically, with many, positive, consistent impressions.
With an audience. No audience = wasted impressions
With operations systems that equate to happy customers.
Retail businesses aim their message to the public. This calls for huge advertising budgets. The good news is that there is an "audience" for retail food businesses. A person gets hungry 1095 times a year! Thinking of food and/or seeing a food advertisement might mean a burger will find its way to a mouth.
What about repeat customers???? Heck yes, retail has it, which helps to justify the investment in retail advertising which is very expensive.
But what about the Restoration industry? Does the Restoration industry have an audience? Of course not. The public is not an audience to a service such as flood or fire - which a person may need once or twice in a lifetime. Have you had one? Nobody has time to notice advertising efforts for such products or services.
Most people couldn't tell you where 3 fire departments are, even though they probably drive past them every week. We don't like to think of fire or flood. What about the name of an ambulance service? Most of us don't know any.
Trying to pinpoint a retail audience for a once-in-a-lifetime need justifiably takes on a ridiculous notion, now that we've looked at the puzzle pieces.
Imagine if you didn't eat. Imagine if people only ate once or twice a year. Would they pay attention to McDonald's ads? Would they ever know what McD's sells? Would they even notice the restaurants? Probably not, because, just for starters, retail locations on main streets and highways wouldn't make financial sense.
The audience for restoration work exists in other professionals that are in the line of communication when fires or floods occur. Let's start with insurance companies. This is targetable. We know where they are. And if you were able to send 10-50 thousand dollars of business to someone, how would you want to be treated? By an ad in your mailbox or on a billboard? Or would you send your referrals to someone that understands your business and understands you. Of course. And this is fundamentally where and how large restoration companies are built. (not by spending thousands on retail advertising or making big pay-offs to construction industry subs).
We know the word "sales" might scare some, but when you learn about sales, and have professional tools for building relationships, from the STOP marketing system, you'll get excited by the fact that unlike retail businesses, you can go after your success, not just stand behind a counter and hope for it.
After all, "hope" is not a word found in any good business management books.
I'm not pushing the food industry, but I am trying to profile the restoration industry for you. Success in restoration (and other service industries that cannot be honestly spun as "retail") relies on systems; systems you will implement, practice, refine, and be supported on for the rest of your career when you become a STOP franchisee.
In addition, McDonald's is a retail position business where their potential customers get hungry three times a day; that's almost 1100 times a year a person could think of and/or buy from McDonald's.
These three great things: Retail positioning, system and brand. Without systems, they wouldn't have the brand. And since they have retail positioning, their brand proves that their systems are great. Retail businesses are subject to branding whether they want to be or not. Their systems dictate what the brand will be known for; growth or death. The public remembers the yogurt shop failures we mentioned earlier.
Which is most important; brand or system? I contend the consistency of product and dining experience (achieved by their systems) have most to do with their ability to succeed, therefore, the ability to build their brand positively.
McDonald's makes impressions with their consistency of product, street visibility, advertising, and most of all, positive experience.
For impressions to actually stick with buyers, there has to be what is called "an audience." The biggest gift to the food service industry is that people eat three times a day (1095 times per year). This creates lots of opportunity for a company's many, positive and consistent impressions to have impact… and best of all, to have an audience.
Without an audience, a zillion impressions will equate to nothing... no sales, and surely no "brand."
So I repeat, people get hungry three times a day. This means lots of audience to hear, see and internalize the many impressions McDonalds and other RETAIL businesses are putting out there.
How many times does a person's house or office experience a flood or a fire? As a guess, let's say once or twice in a lifetime. Have you ever experienced either in your home or office?
The STOP brand has performed hundreds of millions of dollars of insurance restoration work with insurance companies, home and commercial property owners over the years... So why do we not sing the BRAND song? Because brands don't translate to sales in industries where there is no audience. I offer that YOU, the franchise shopper, just might be the target for some service company branding efforts. While you are looking for a franchise, you are an attentive audience. But is the joke on you?
When facing fire or water damage, most homeowners call their insurance agent. They call initially to make sure their loss is covered by their policy... but being recommended to the right restoration company is the next topic on that phone call. Surely, there are other means to find work, but by and large, to build a restoration company to provide a good living, BRAND will be the least of what gets you there.
So let's compare McDonald's ability to build their brand. Mc D's starts with a multi million (if not a billion) dollar advertising campaign. Have concrete buildings that people see on high traffic streets with clean parking lots (again, system - not brand- keeps the parking lot clean.). A person gets hungry 3 times a Day. That means they could think of eating, and might even think of McDonalds almost 1100 times a years, every year. In addition, when you get hungry, you might reflect on McDonald's (because you've eaten there) - equating to another impression. If you are 35 years old, you are capable of having a McDonald's impression in your mind 32,000 times since you were 6.
Bottom Line- the food service and other RETAIL, often-needed products and services stand a CHANCE of building a brand. Whether they build a good brand or a bad brand is up to their systems.
So- systems must be most important, otherwise, the brand you build might be a negative one.
Because we are honest about the restoration industry. And when others that DO sing the brand song want to compare sales numbers franchisee to franchisee (mano a mano), there is nothing about BRAND that should be used to sell you a restoration franchise. It is the STOP systems and talent you will learn in STOP that will help you build your company. And let those other brands sell logo - because that is the extent of effort your will-be competition is going to demonstrate. They will expect brand to imply system. In STOP, you will be using actual systems that have helped our franchisees do great things for decades.
Does system help them? Absolutely.
Posted By
STOP
Categories:
More Posts Like This
Most people have never suffered a water damage or fire in their home or office. So it's logical that they've never heard of the water damage restoration or any ...

Read More

Most people don't know that water damage, fire damage, mold and biohazard remediation is an industry. What connects these various services? Two things connect ...

Read More

Service-based, locally owned franchises have competitive benefits that many other businesses simply do not have. As an owner, you're able to be your own boss, ...

Read More
Part of the Authority Brands Family