24/7 Property Damage
Restoration
Life Happens, We Fix it in the Mesa Area
Contact Us Today
Here For You
Every Step of the Way
1. Call STOP Restoration

">

(480) 418-4097

at any time of the day.

2. We Arrive at Your Home Quickly

We have an industry-leading response time, so you know we will arrive quickly to inspect the damage.

3. You Get a Plan of Action

We will assess the damage and provide a detailed plan of action to repair the damage.

4. We Restore All of Your Damage

Our professionally trained experts will mitigate any hazards and restore your home.

5. Your Life Goes Back to Normal

We put it all back together, down to placing the furniture back in the "right there" spot.
Services We Offer
We primarily offer fire, water, and mold restoration services. Our licensed, insured, and highly trained staff has the expertise and skills needed to effectively restore your property after a disaster. Here is a brief overview of the restoration services we offer:
1. Water Damage Restoration – We provide prompt removal of excess water from your property. We'll also thoroughly dry the space and contain any mold growth.
2. Mold Damage Restoration – This includes a free mold inspection, followed by mold remediation and removal services to prevent respiratory irritation and other severe health problems.
3. Smoke Damage Restoration – Let us remove acidic soot, restore yellowed ceilings and walls, and remove the overwhelming smell that spreads in your property.
4. Fire Damage Restoration – We will clean up smoke and soot, remove dangerous byproducts, reduce toxic molecules and dry up any excess water used in putting out the fire.
5. Biohazard Cleanup - We provide meticulous cleanup and containment of animal infestations, feces, trauma situations, human decomposition, meth and other drug labs.
6. Specialty Cleaning – Our trained specialists will clean up and deodorize your property, including furniture, drapery, carpet, hoarding and vandalism situations.
7. Asbestos Abatement – We will remove asbestos from your home or commercial building using covering (enclosure) or sealing (encapsulation).
8. COVID Cleaning & Disinfection – Let us clean up your property to help safeguard your local community against the spread of viruses and other dangerous bacteria.
Learn more about our water damage, mold remediation, and other restoration services. Call

(480) 418-4097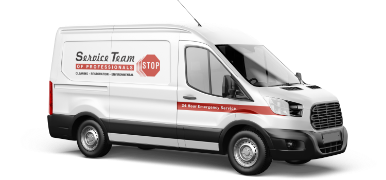 Cities We Operate In
We provide our emergency damage restoration services in Apache Junction, Fountain Hills, Mesa, Reed Park, Scottsdale, Tempe, The Groves and surrounding areas.
STOP Restoration of Mesa, AZ Has You Covered
Whatever may have damaged your property, you should know that our restoration experts are on the way to assist you. With STOP Restoration of Mesa AZ, we reinstate your property as you recover from the trauma of the disaster. Our team is highly knowledgeable and trained in using modern technology and state-of-the-art techniques to make your space brand new again.
Get more information about our mold remediation, fire damage, smoke damage, water damage, and other restoration services.
Dial (480) 418-4097 to speak to one of our professionals today!