Improper Mitigation After Flood Leads to Big Expense in High Point Apartments, NC
About Us
»
Blog
»
2018
»
June
»
Improper Mitigation After Flood Leads to Big Expense in High Point Apartments, NC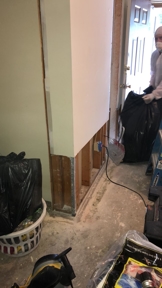 We are currently working for a landlord of some apartments. Their property sits downhill from the street and in one of the torrential thunderstorms we had recently they suffered a flood. Because the water came from outside over the ground there was no coverage in her homeowner's policy and she was aware that it would all have to be paid out of pocket.
The owner initially called a carpet cleaner to extract the carpets and wouldn't authorize anything else. The carpet cleaner realized this was a larger issue and let the property manager's office know so they called Service Team.
They asked if we could go take a look and see what all needed to be done but weren't authorized to give us the green light to begin work. The owner wanted to be sure to know how much it would cost before we could begin any mitigation.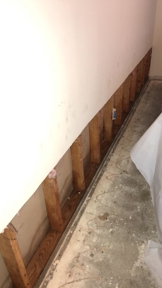 We put together a rough estimate based on our protocol for category 3 (floodwater) losses and our experience the same day. The estimate was approximately $4,000 per unit to remove contaminated items, dry the structure and clean. Repairs would be separate but would be mostly limited to flooring and baseboards since the water was only about 1-2" at its highest it wasn't likely to need significant demolition.
The owner wanted to think it over. She took the information and thought about it for a while. We followed up with her a few days later. We thought she found someone to do the project cheaper but we didn't want them to slip through the cracks. As it turns out, she hadn't done anything, and the tenants were calling the property manager's office with complaints because of the odors that were developing.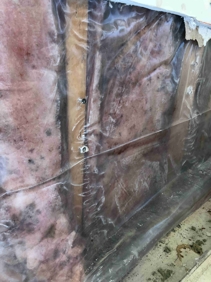 A few days later she authorized us to begin mitigation. Our team responded immediately like we generally do and as soon as we started working in one of the units, we found heavy microbial growth inside the wall cavity.
At that point we had to seal the area and work with the property manager to relocate the tenants so that work could continue. It took a few more days for the tenant to relocate and then our team went back again.
There was no odor in the unit and because of the length of time that had passed since the flood there was really no way to know what areas were going to be contaminated other than visual inspection of the wall cavity.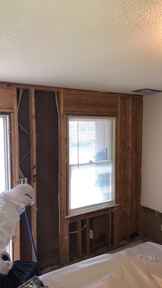 One thing we've learned is that water can wick up into drywall and that was the case here. It took us several days to remove all the affected materials, some walls had microbial growth up as high as 6' inside the wall cavity. In total every wall in the apartment had to be cut 2'-8' high, all insulation removed, all flooring, all vanities and lower kitchen cabinets were non-salvageable.
Unfortunately, this owner suffered a loss of over $20,000 instead of $6,000-$8,000 and the worst part is that the additional cost could have been avoided with proper mitigation at the beginning. When you suffer water damage, the most important thing is to move quickly. Things that are salvageable the first 24 hours quickly deteriorate, and water continuously wicks and spreads into other areas making the loss significantly larger and more costly over time.
When you have water damage, call Service Team for prompt, professional service second to none! We're mitigation contractors and specialize in preventing big messes from becoming big problems.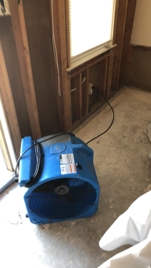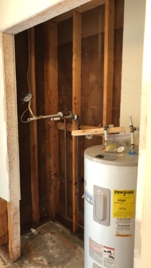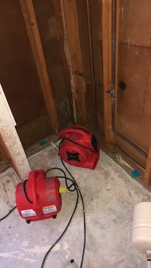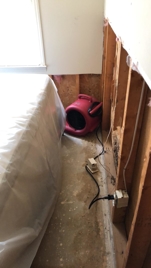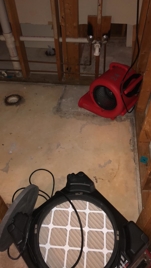 Posted By
Service Team of Professionals Winston-Salem
Categories:
More Posts Like This
Every day, property owners across the country are faced with water in places that it's not supposed to be. It comes from appliances malfunctioning, water lines ...

Read More

So, you wake up to soggy wet carpets in your living room, after some inspection you find that the heavy rains have caused your garage to flood and water is ...

Read More

The three most common causes of property fires are from cooking mishaps, dryers, and electrical shortages. Even after the flames are gone there can be permanent ...

Read More