Safe Practices in Emergency Water Damage
It's Just Rain Water, Right? – Flood Water Contaminants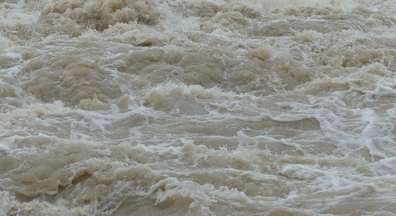 When we hear "flood," we tend to recall the massive flood disasters like Hurricane Sandy, Hurricane Katrina, and Hurricane Harvey. These storms have caused unbelievable devastation in communities, and enormous resources are required for property damage mitigation and restoration.
Flash flooding, a rapid flooding from severe rain and thunderstorms, can occur quickly. According to the National Oceanic and Atomospheric Administration, urban areas may be at a greater risk because the water travels on water-resistant surfaces, like pavement, to the lowest spot rather than being absorbed into the ground. Homes and businesses in the path and at the lowest spot of the rushing water are at risk of flooding on ground floors, basements, and other areas.
And it's not just rain water. Flood water is not considered "clean" water. It has likely picked up debris, oil and other chemicals from the road, fertilizer and pesticides from landscape, bacteria and other microbes from pet waste and…potentially human waste if septic and drain systems are not properly maintained.
Minimize Damage and Danger
Removing the (dirty) water from the wet flooring, ceiling, and walls is a top priority followed by applying an appropriate cleaning and disinfectant product and strategic and rapid drying. If flood water is allowed to sit for any amount of time, the risk of mold and other microbes flourishing in this environment rapidly increases. Mold can begin to grow within 24 to 48 hours and so expert water damage mitigation must begin quickly.
Call STOP Metrowest for Help
Immediately calling for emergency water removal services from damage restoration experts like STOP is the safest plan for you, others, and the property. Flood water damage can be a safety hazard for many because of the unknown contaminants it picked up along its path. Professionals, like STOP, will wear personal protective gear and follow specific processes to avoid cross-contamination.
STOP Metrowest serves to bring peace of mind to Boston homeowners during these stressful events with 24/7 emergency response. STOP specializes in safely extracting the water and removing contaminated, unsalvageable items (personal and structural). If any item or surface is salvageable, STOP will take great care to clean, disinfect, and dry. We use safe, commercial grade cleaning and disinfectant products, including a plant-based antimicrobial, and will give you information about the products for your approval before we use them. Safety is our priority!
As a proactive precautionary measure, enter STOP's Emergency Contact (508) 753-3780 in your contact list today!

Posted By
Service Team of Professionals Boston Metrowest
Categories:
More Posts Like This
Are you aware of the causes of commercial water damage? You may not realize this, but commercial water damage is far more complex than residential water damage. ...

Read More

What can you do to help prevent the spread of infectious pathogens? Whether it's a virus like coronavirus and influenza, bacterial like food poisoning, ...

Read More

Water damage Water damage is not something that should be left to resolve itself. It can come in several forms depending on the type and extent of water damage ...

Read More