Safe Practices in Emergency Water Damage
Don't Risk It – Electric Shock
A flooded basement is never a planned event. Often, the basement is not the busiest room and a broken water pipe or leaking water heater may go unnoticed for several hours, even days, causing more water destruction and property loss. Water damage really requires an emergency response to stop the source and extract the water as quickly and safely as possible.
A Homeowner recently called Service Team of Professionals (STOP) – Metrowest when she woke to a flooded basement. She could not be late to work -- if she was late, patients scheduled for surgery would be delayed. STOP Metrowest responded immediately to "take over and just fix it so I (Owner) don't have to worry about it."
The decision to call STOP was the right one. When STOP arrived on scene, extension cords connected to various pieces of equipment were under two (2) inches of water and plugged into electrical outlets. Had the Owner walked into the flooded basement without ensuring the power was off, she could have been severely or fatally harmed by electric shock!
Avoid Danger
Discovering a flooded basement or other water disaster typically causes an immediate stress response and alarm to react. For peace of mind and safety, call a professional property damage restoration service like STOP Metrowest who will assess for safety hazards and help notify appropriate services to eliminate as many potential hazards as possible. To remain safe:
Do not step into a flooded room if equipment or cords are in water and plugged into an electrical outlet or if the electrical outlet is under water. Even a small amount of water might be energized and cause an electric shock.
Do not step into the flooded room to turn the power off at the breaker box. The electrical company or an electrician must remove power at the meter.
Call STOP for Help
As soon as water damage is found, like a flooded basement, wet floor, or water dripping from a ceiling, find the source and stop the water if possible but only if it is SAFE. If it's not obvious where the water is coming from right away or if there is even a small possibility it might be a dangerous situation, it's important to call water damage experts like STOP Metrowest first.
STOP specializes in finding the water source and stopping the problem safely and collaborates with expert plumbers and electricians who are consulted and respond quickly when needed.
Remember, water damage occurs quickly and if not remediated soon enough, the property loss can be even more extensive. Nothing would be as destructive, however, as an injury of any type because specific safety precautions for water or flood clean-up were not known or taken.
As a proactive precautionary measure, have STOP's emergency number (508) 753-3780 immediately available in the home and workplace.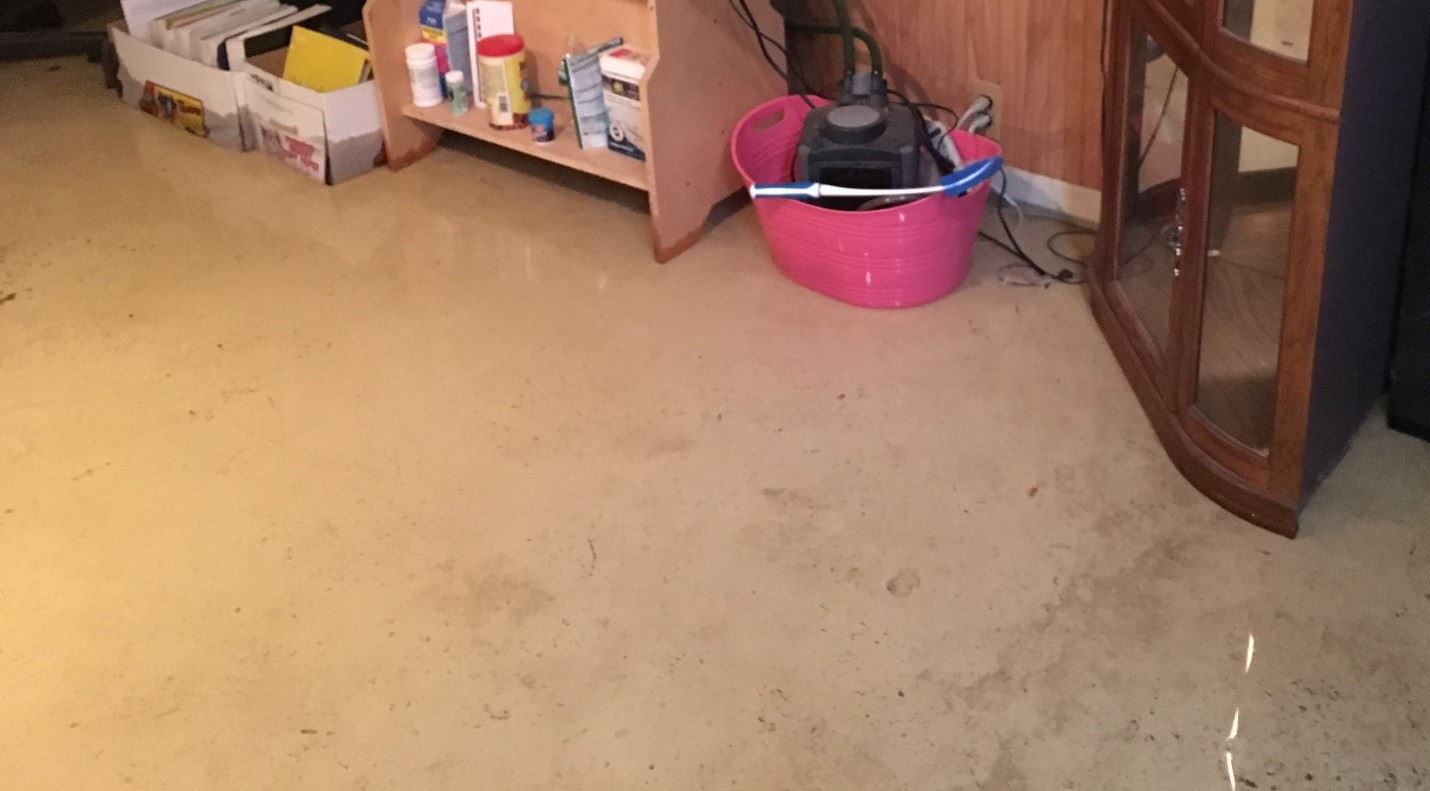 Posted By
Service Team of Professionals Boston Metrowest
Categories:
More Posts Like This
Are you aware of the causes of commercial water damage? You may not realize this, but commercial water damage is far more complex than residential water damage. ...

Read More

What can you do to help prevent the spread of infectious pathogens? Whether it's a virus like coronavirus and influenza, bacterial like food poisoning, ...

Read More

Water damage Water damage is not something that should be left to resolve itself. It can come in several forms depending on the type and extent of water damage ...

Read More