Common Signs of Water Damage – Flooded Basement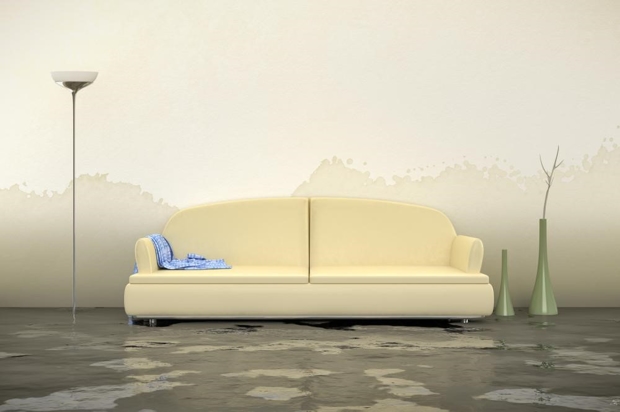 Common Signs of Water Damage – Flooded Basement
Water damage like flooded basements from burst pipes and even broken water heaters brings costly repairs especially if left unresolved. A quick call (508-753-3780) to Service Team of Professionals (STOP Metrowest) in Framingham, MA for emergency water removal is the first step to putting this disaster behind you.
A flooded basement may be as obvious as a few inches (or feet) of water on the floor. Items on the floor will likely show signs of water damage. Cardboard boxes and other paper items will be wet. Any porous material will be wet and impacted by the water damage. Unfortunately, this may mean precious or high value electronics, furniture, and sentimental items that are now sitting on the wet basement floor now have water damage. Emergency water extraction and drying floors is dependent on the type of flooring.
Did you know wet concrete floors need to dry? Concrete is made of water, but in a water damage event, the concrete absorbs too much water and requires water extraction and concrete floor drying. During water damage restoration, flooring should not be placed on wet concrete unless a flooring specialist determines the concrete is within the normal moisture limits.
If you have a finished basement, the carpet is often saturated which means a wet carpet pad. The wet carpet and wet carpet pad may often be saved if the water removal occurs soon. It should never be left to dry on its own. A recent quick call to STOP Metrowest at 508-753-3780 from a customer with basement flooding from a broken water heater in Ashland, MA, resulted in a new, wool carpet being saved. STOP extracted the water from the flooded wool carpet, set the drying equipment based on specific metrics in the flooded basement, and checked on the carpet drying on a regular basis until the measurements taken showed the wool carpet was dry. The emergency water removal was a critical factor to minimize the water damage. Once the wet carpet was dry, a very safe botanical anti-microbial was applied to help prevent microbial growth (e.g. mold) before the carpet was reset.
Hardwood floors are not as common in basements, but they do exist. In a flooded basement, the wet hardwood floors require a specific and emergency water extraction and drying technique. A customer in Wayland, MA, experienced water damage from the first floor to the basement. The hardwood floors were wet and starting to cup and buckle. Emergency water removal by STOP was the key to stopping further water damage followed by hardwood floor drying for several days. Once the wet hardwood floors are dry, STOP recommends allowing the hardwood floor to dry and acclimate for a couple of months. Water damage restoration will likely include sanding and refinishing once the floor is dry and acclimated.
Not only is the floor wet, but the water damage will begin to seep or wick up the walls until you have wet drywall and wet baseboards. From there, the water will saturate the wood structure, or stud walls, behind the drywall. If you have insulation, you will have wet insulation that will likely need to be removed.
In any emergency flood damage situation, a call to water damage experts like Service Team of Professionals (STOP) is a top priority for quick and professional water damage clean up to help clean up the water damage.
Posted By
Teresa Royer
Categories:
More Posts Like This
Holiday clean up can be especially stressful for household drains and local wastewater systems because of the strain of what is being put down the drain while ...

Read More

Chronic obstructive pulmonary disease (COPD), although often preventable, is the third leading cause of death by disease in the U.S. according to the American ...

Read More

Are you aware of the causes of commercial water damage? You may not realize this, but commercial water damage is far more complex than residential water damage. ...

Read More
Part of the Authority Brands Family